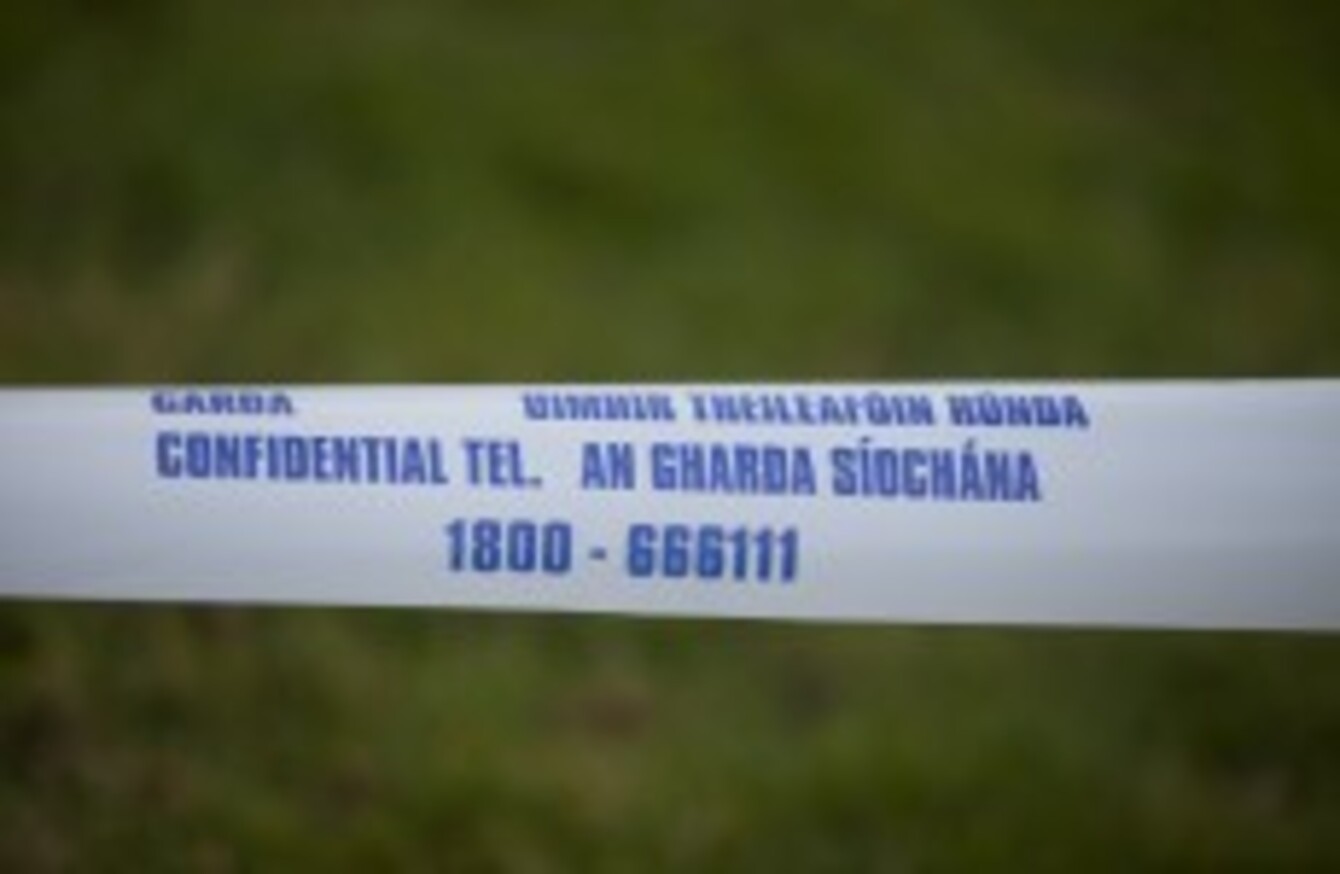 Image: Eamonn Farrell/Photocall Ireland
Image: Eamonn Farrell/Photocall Ireland
GARDAÍ ARE TRYING to identify a man whose body was found in 2002.
They're making the appeal tonight on Crimecall, following the successful identification, last Autumn, of the remains of a man discovered in the Inagh Valley eight years earlier.
Galway
The gardaí from Galway will detail how a property developer found a human skull while clearing the back yards of two bungalows at Upper Salthill.
He called the gardaí immediately and they discovered skeletal remains rolled up in a sleeping bag and tied with blue nylon rope.
The bungalow had been used as a squat during the previous number of years, with the back yard used for "drinking parties".
Was it 'Dave'?
Crimecall will show how the Gardaí believe the remains to be that of a busker known as 'Dave'.
Using a reconstruction and studio interview, they hope to solve the mystery and give peace to the man's family.
Armed raid at post office in Co Leitrim 
Crimecall will also feature a raid on a post office in Mohill, Co Leitrim, at around 9.25am on Thursday 4 December.
Two raiders who had been watching the post office for over an hour, burst in when the post-office was empty. Two members of staff were working in the post office at the time.
One of the raiders was armed with what appeared to be a handgun, and the other, a hatchet.
They demanded money, and tried to force the staff to open the safe. However, it was on a time lock so it could not be opened.
They filled their bag with money from the cash register and made their getaway in a red Mazda 323. The car was later discovered burnt out in a woods.
The Mazda was bought on 3 November in Dublin, by a person using false information.
The raid will be reconstructed, and CCTV shown on Crimecall.
The story will also look at the 12th anniversary of missing person Peter Gallagher.
He was last seen on at his family home Donaghmede on 5 July 2003, when he was 24 years old.
Crimecall will be aired tonight at 9.35pm on RTÉ One.