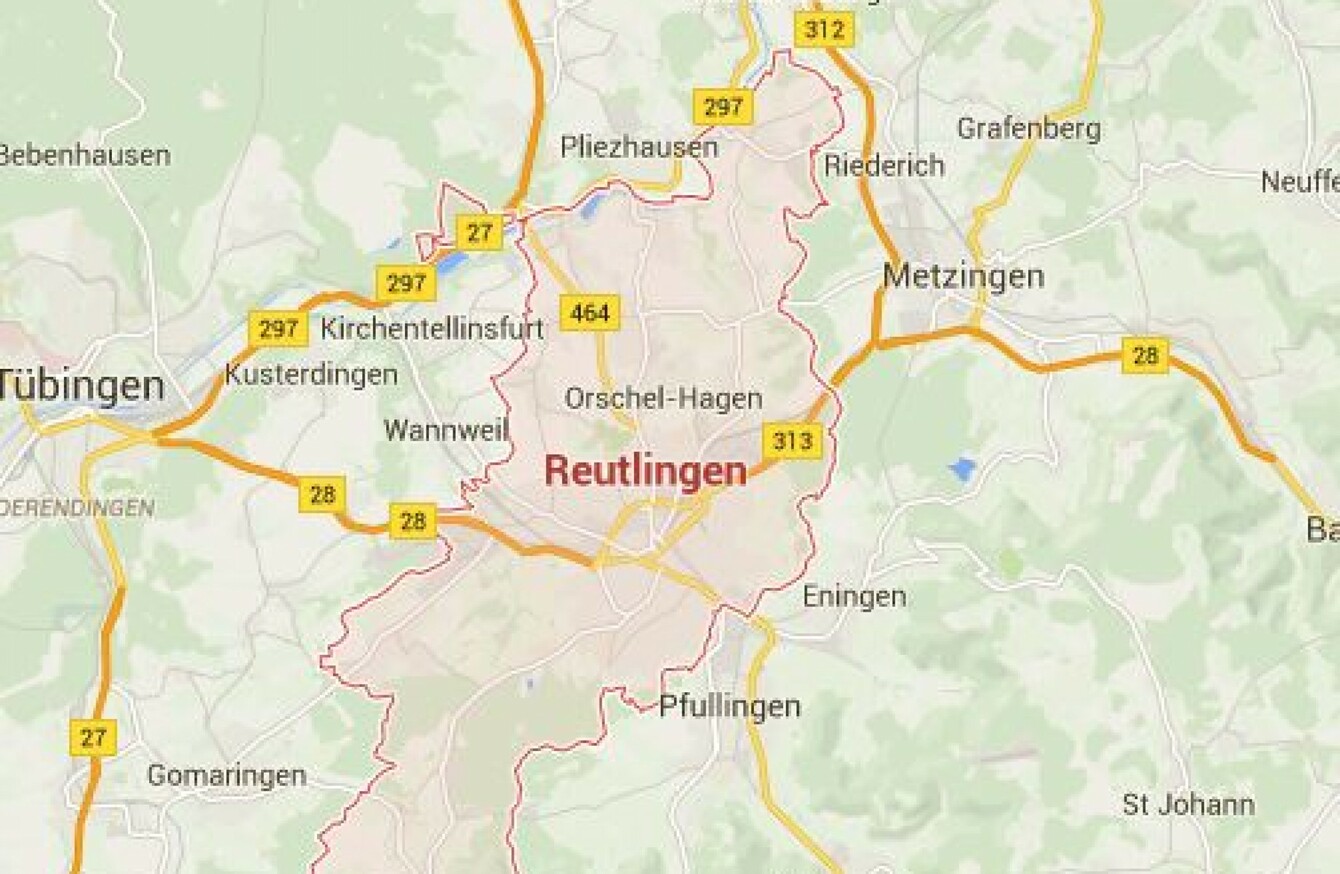 Image: Google Maps
Image: Google Maps
A WOMAN HAS been killed and two other people injured by a 21-year-old Syrian asylum seeker armed with a machete in Germany.
Local police in the southwestern city of Reutlingen confirmed the news.
The man, who has been detained, "had a dispute" with the woman and killed her "with a machete" before injuring a second woman and a man, according to a police statement.
The man was "known to police", the statement said.
The incident is not believed to be terrorism-related.
"According to the information available, the perpetrator acted alone, the people of Reutlingen and its surroundings are very probably not in danger," it added.
News channel NTV said there were scenes of panic in the city centre following the attack.