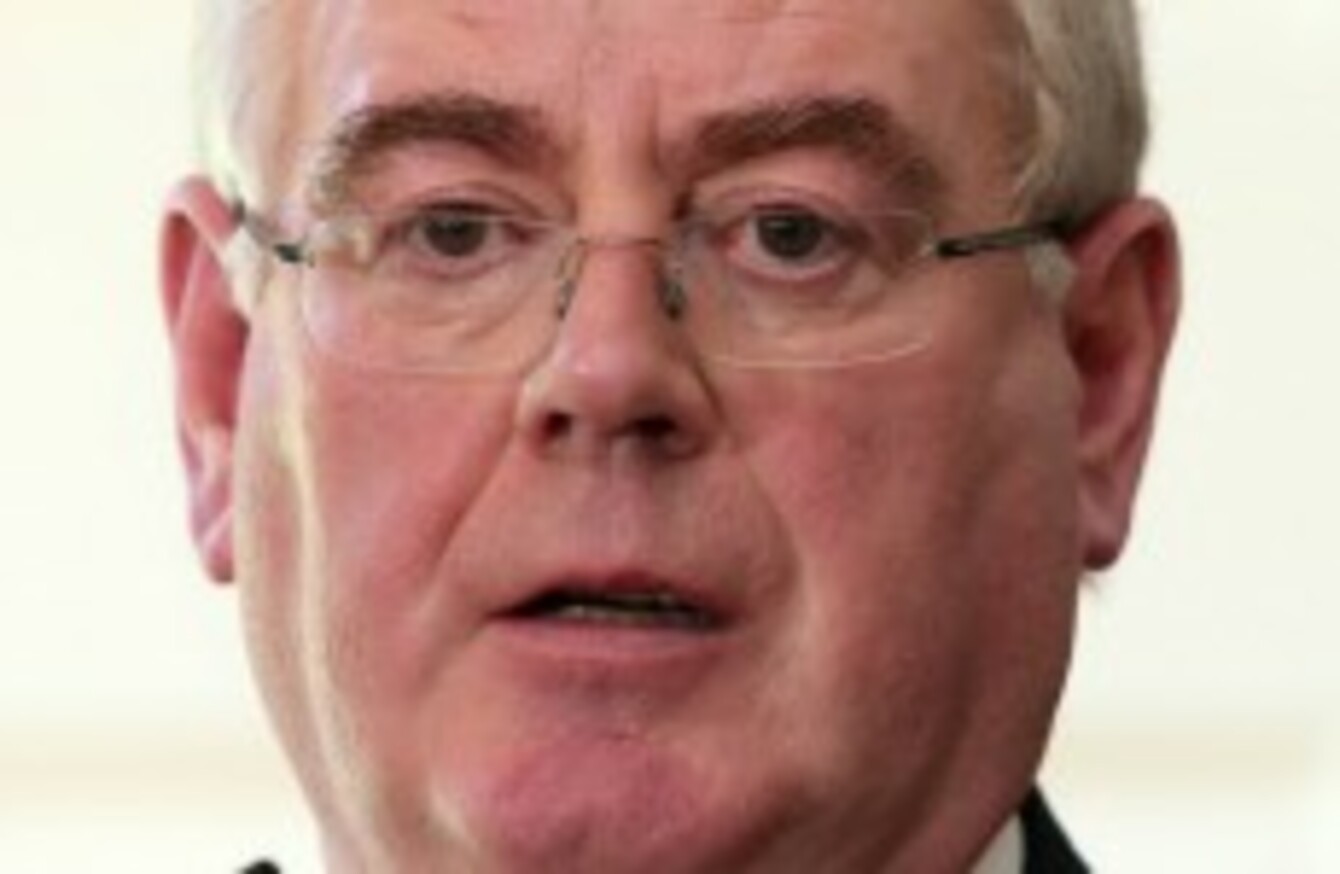 Eamon Gilmore
Image: Niall Carson/PA Wire/Press Association Images
Eamon Gilmore
Image: Niall Carson/PA Wire/Press Association Images
EAMON GILMORE has said he believes that 2014 property tax should be paid in 2014 and not this month and has urged the Revenue Commissioners to "reconsider" the deadline.
Property owners who opt to pay the Local Property Tax for 2014 using a debit card, credit card or cheque will have to pay by next month, according to the Revenue Commissioners.
Controversy was sparked this week when the Revenue wrote to 960,000 property owners asking how they intend paying next year's tax.
The letter asked people who made a single payment this year to contact the Revenue to let them know their preferred payment option for 2014.
Payments
The issue surrounds the people who wish to make payments with credit or debit cards.
A spokesperson for Revenue Commissioners told TheJournal.ie that they are not asking people to pay before Christmas, stating that they are just asking for people to let them know now what payment method you wish to choose "so that we can have the range of payment options set up in good time for next year".
They stated that if people choose to pay by debit/credit card online, your LPT will be deducted when the transaction is made.
"This is the nature of the credit/debit card system. In line with data protection requirements and more specifically best practice in relation to data retention, Revenue does not retain credit/debit card details for longer than is absolutely necessary to process and validate the payment and therefore cannot postpone the deduction of LPT until 2014 for this payment method," she said.
A Government spokesperson told RTÉ News today that the administration and collection is a matter for the Revenue Commissioners and not Government.
As of today 30,000 customers specified how they want to pay the tax.