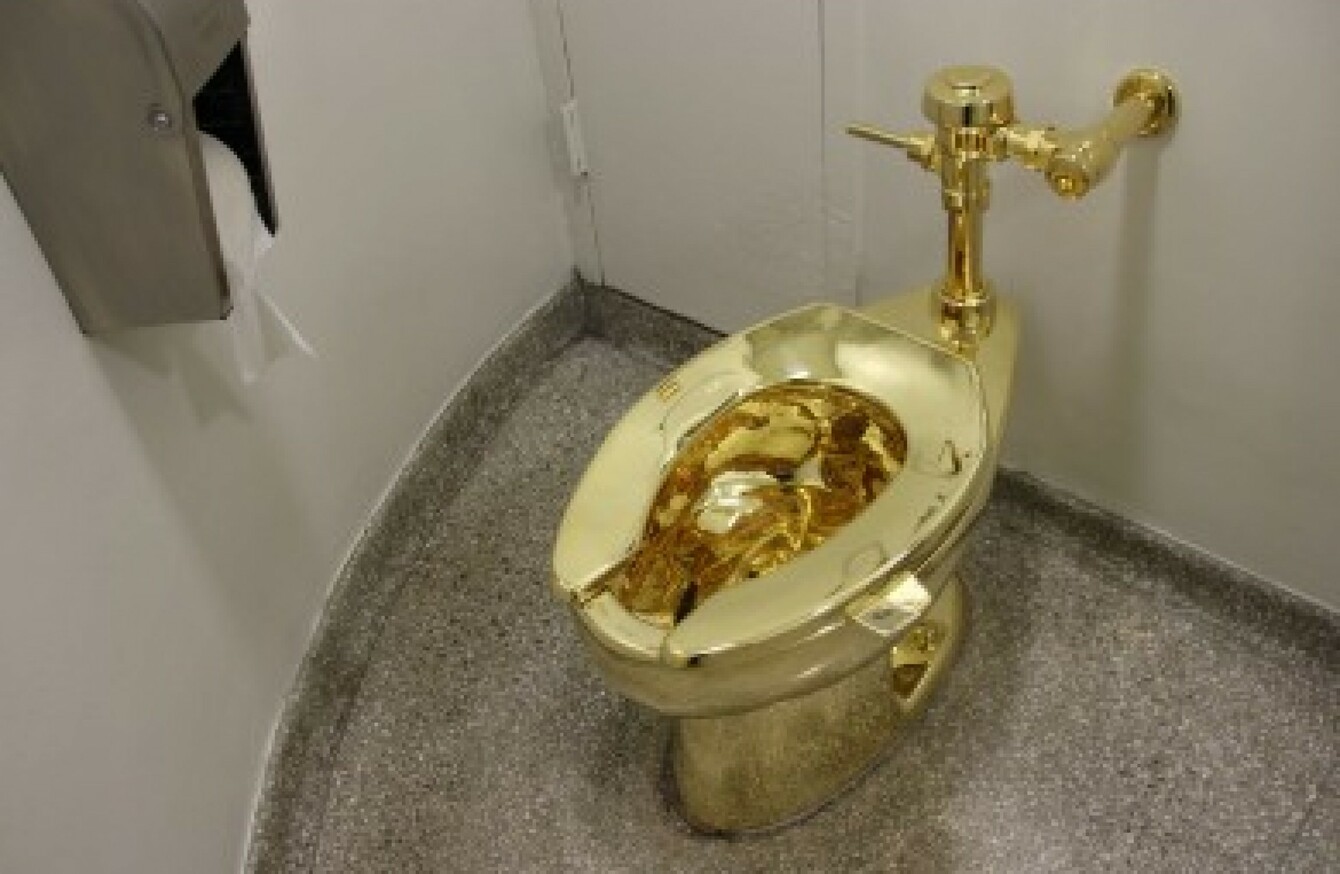 The golden toilet stolen from the palace.
The golden toilet stolen from the palace.
THE ARTIST WHOSE solid gold toilet was stolen from the UK's Blenheim Palace has denied that he was behind the theft, which some have suggested is simply a Banksy-style prank. 
The Italian artist, named Maurizio Cattelan, told the New York Times that he initially thought the news of the theft of his golden toilet, called "America", was a prank. 
"Who's so stupid to steal a toilet? I had forgotten for a second that it was made out of gold," he said, adding: "I wish it was a prank."
Cattelan said he hoped it had been taken in a "Robin Hood-inspired action". 
"I want to be positive and think the robbery is a kind of Robin Hood-inspired action," he said. 
Robbers broke into the palace overnight and left the scene at 4.50am, and the alarm was raised just a few minutes later at 4.57am. 
No one was injured during the burglary, but a 66-year-old man has been arrested.
The chief executive of Blenheim Palace, Dominic Hare, confirmed that the toilet had been valued at around $5 to $6 million.
The palace is the birthplace of former British prime minister Winston Churchill, and attracts thousands of visitors a year.
Hare told the BBC that it was "not out of the question [that it] would be melted down" by the thieves.
The gang, who had at least two vehicles, left behind flooding that damaged the building.
With additional reporting from - © AFP 2019