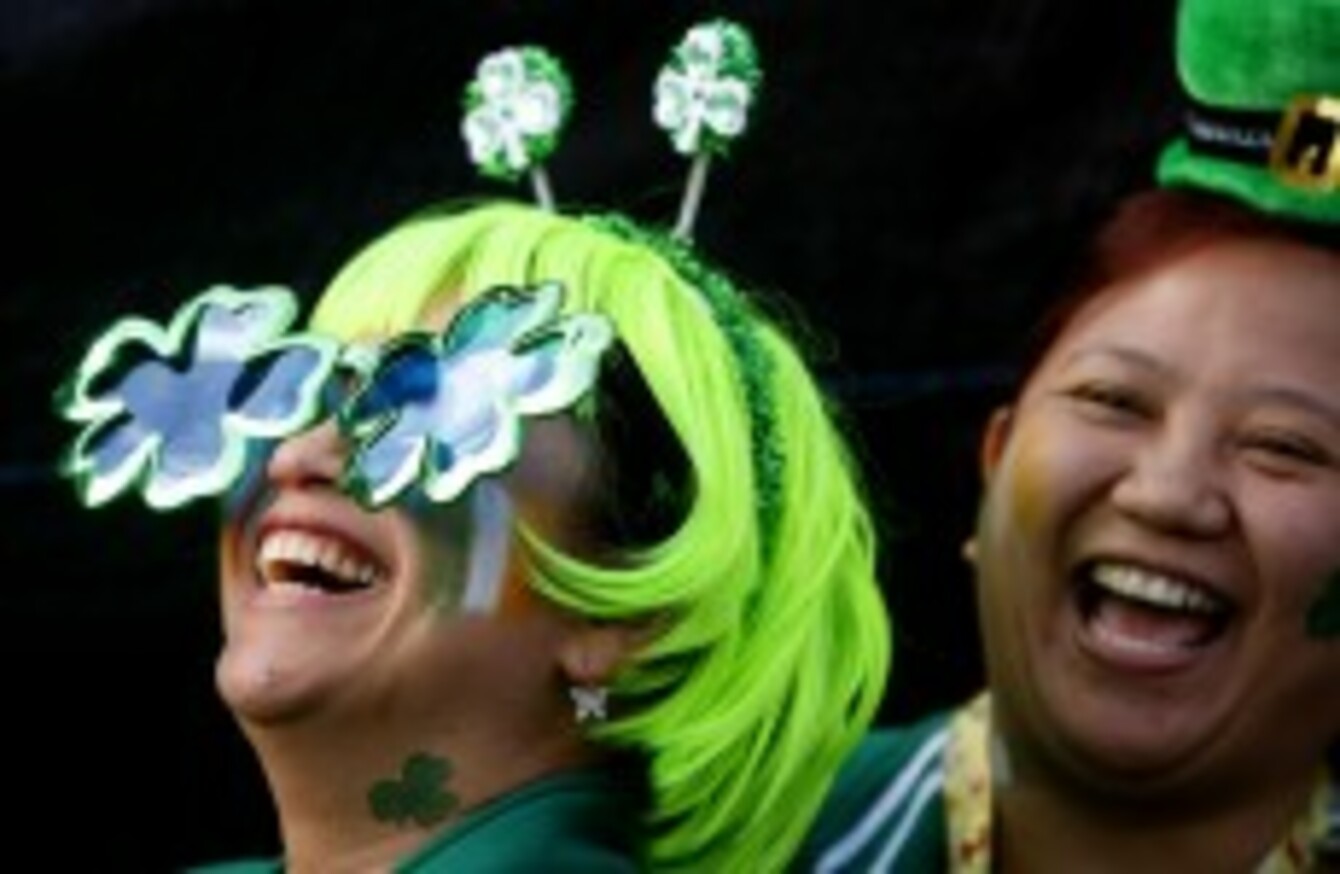 Image: Julien Behal/PA Archive/Press Association Images
Image: Julien Behal/PA Archive/Press Association Images
THE NUMBER OF people visiting Ireland this summer increased by over nine per cent in comparison to the same time last year, according to the latest figures from the CSO.
In total, 167,100 more people visited Ireland between May and July this year than in comparison to the same period last year, an increase of 9.4 per cent.
This brings the total number of overseas trips to Ireland in this period to just under two million people – 1,948,800.
Overall, the number of overseas visitors to Ireland has increased by 12 per cent in the first seven months of 2011.
Between May and July, visitors from European countries other than Great Britain and North America both increased by 9.3 per cent to 679,100 and 368,100 respectively.
Trips by residents of Great Britain were up by 8.8 per cent to 791,200 while trips by residents of all other areas, such as Australia, rose by 14.5 per cent.
Welcomed
Commenting on the figures today, Tourism Ireland chief executive Niall Gibbons said: "These figures represent a welcome return to growth in overseas tourism and a positive January-July period, even accounting for the poor weather and volcanic ash disruptions that characterised the early part of 2010.
"Industry sentiment, while still mixed, generally reflects this more positive picture although the distribution of visitors is somewhat uneven and some areas have performed better than others."
The Minister for Transport, Tourism and Sport Leo Varadkar welcomed the figures as a vindication of government measures to boost tourism, including the cut in VAT.
He added: "Market conditions are still challenging in all our main source markets and we must work harder than ever to get the message out that Ireland represents value for money."
Drop in overseas trips
As for Irish residents going overseas, that number fell by 1.8 per cent to 1,972,500 when compared to the same period in 2010.
This follows on from a 3.5 per cent drop in 2010 on corresponding figures in 2009 meaning over all the number of Irish residents going overseas during the summer period has fallen by over 5 per cent in the last two years.
More people may be staying at home, as the overall number of trips by Irish people – including overseas travel and travel in Ireland – rose by 3.5 per cent to 3,921,400.