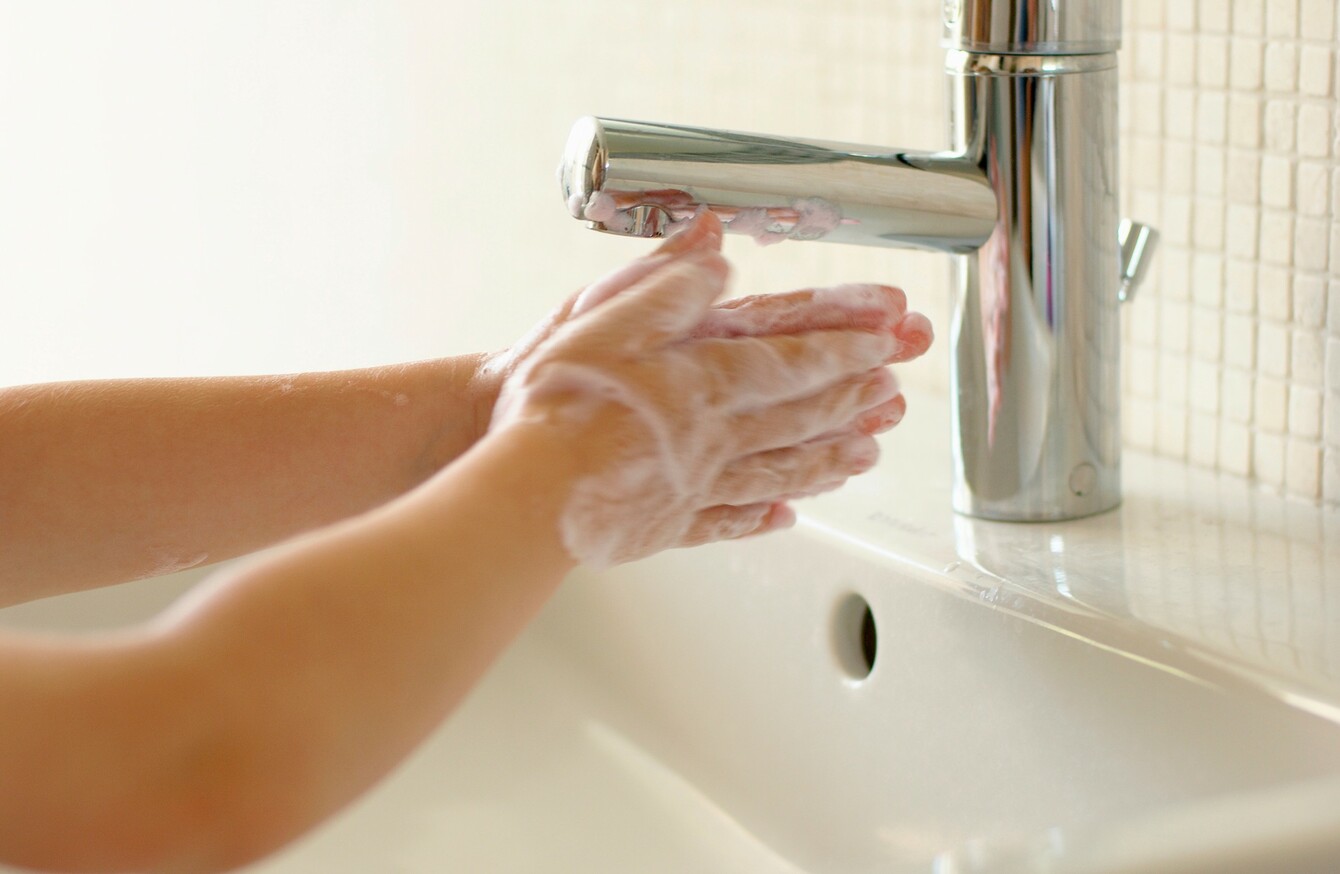 Image: Shutterstock/Juice Flair
Image: Shutterstock/Juice Flair
SINCE MID-MARCH, when people around Ireland were asked to stay at home, we have all been using a lot more water. "We've found the increase in domestic use to be quite dramatic," says Yvonne Harris, Operations Director of Irish Water. "It's about a 20 per cent increase over what was there before."
The increase works out at about 24 litres per person per day, according to Irish Water's own analysis. That would be manageable for a few days, but almost 12 weeks into lockdown, and combined with a long period of low rainfall, it is having a significant impact on Ireland's supply.
So in recent weeks, Irish Water has begun sharing advice on some of the most impactful ways to conserve water at home – choosing showers over baths, for example, and avoiding hoses and power washers. 
"At the moment there is a real need for handwashing, for safety and cleanliness," says Harris. "We want to ask people to keep following HSE guidance on handwashing, but to conserve water where they can in their homes and gardens.
Our ask is to prioritise handwashing over power-washing. 
Source: Irish Water Uisce Eireann/YouTube
So why the supply pressure? Doesn't an increase in domestic demand bring an equivalent decrease in business use, as we all move home from our workplaces? Unfortunately not, says Harris. 
For starters, homes consume most of Ireland's water – "about two thirds," against one third consumed by the commercial sector. And while demand from some businesses has dropped significantly, major consumers including hospitals and the food production sector are still running at full tilt. 
So the drop in commercial water use isn't as big as you might think, she says.
When we look at it overall, the reduction in commercial demand is not compensating for the increase in domestic usage.
Recent sunny weather, of course, isn't helping. It might be glorious to bask in, but the problems a long dry spell creates for water supply are twofold. On the one hand, it drives huge demand. "In greater Dublin, a sunny day can increase demand by 50 million litres per day," says Harris.
And on the other, it puts pressure on the reservoirs and water sources – which over time can lead to serious issues. Irish Water is currently gathering data on the impact of the dry weather on water sources and if the current trend continues the likelihood is that a hosepipe ban will have to be considered in the coming weeks.
So what can consumers do to reduce their own water consumption? If you were going to make one change today, what should it be? "To stop using power washers or hoses," says Harris immediately. "Any activity that uses a power washer or a hose is one that uses excessive water. So that is our big ask." 
#Open journalism No news is bad news Support The Journal

Your contributions will help us continue to deliver the stories that are important to you

Support us now
Smaller changes can have a significant cumulative impact too, she says, and Irish Water has published a set of tips to help people conserve water on its website. "Showers over baths, having a jug of cold water in the fridge – all those smaller things will add up."
Other changes that householders can take to reduce water consumption include:
Timing your showers (a shower can use 10 litres of water per minute)
Turning off the tap when brushing your teeth or shaving (this can save 6 litres of water a minute)
Using a basin in your sink to wash food, instead of leaving the tap running. 
Always making sure you have a full load when using your washing machine or dishwasher. 
Harris is keen to acknowledge that conservation is one part of a bigger picture. Part of every conversation about Ireland's water network is the issue of leakage. "Leakage is just one part of the issue where demand is bigger than supply," says Harris. "We are making good progress on leakage reduction and we've been continuing to fix emergency leaks during the pandemic but conservation is key."
For more tips on how to conserve water in your home and garden, as well as information on how Irish Water are responding to the Covid-19 pandemic, visit water.ie.