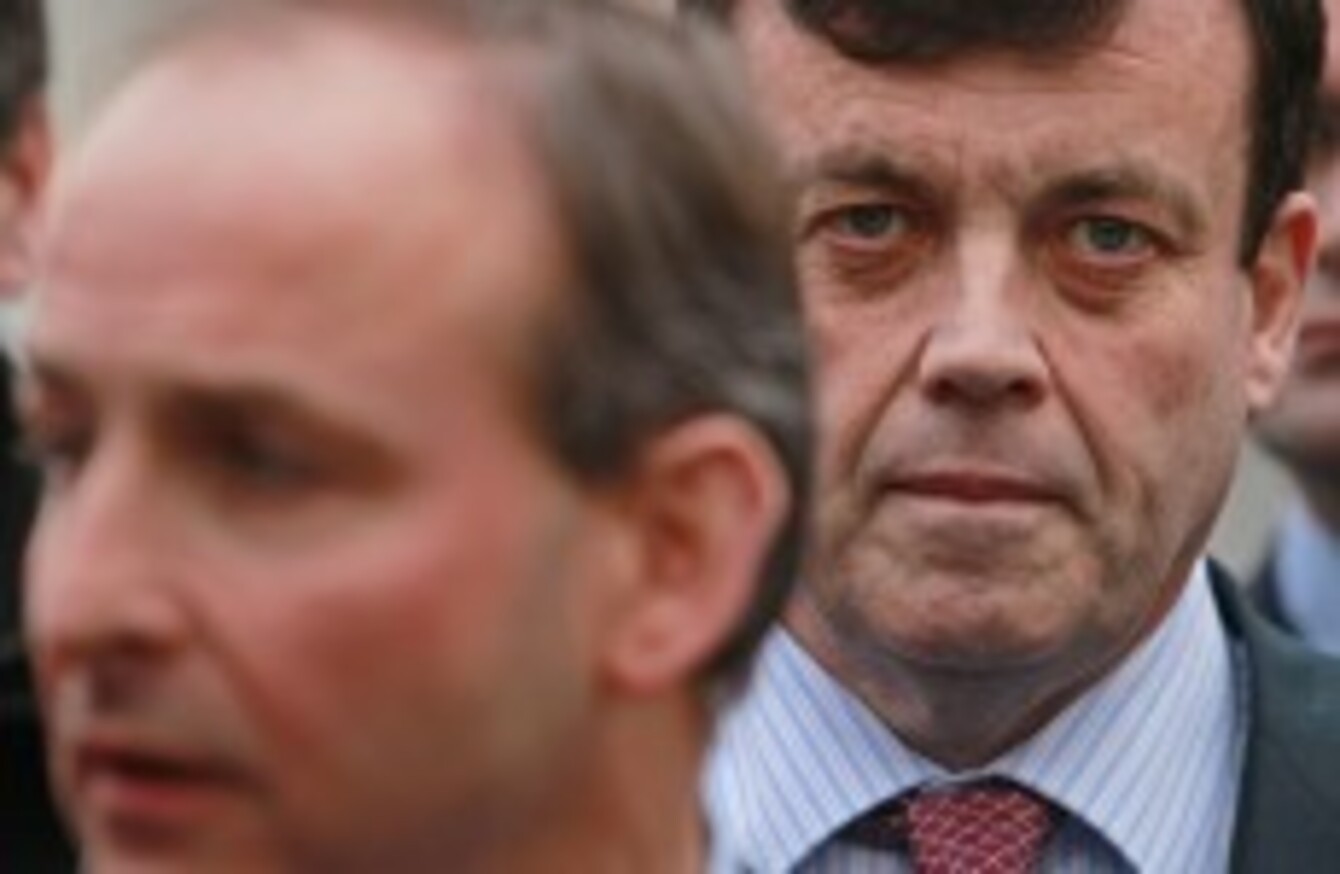 STATEMENT BY PARTY LEADER MICHEÁL MARTIN FOLLOWING THE DEATH OF BRIAN LENIHAN
I am deeply saddened by the passing of my colleague and friend Brian Lenihan.
Brian has fought a brave and courageous battle with a serious illness over the past eighteen months.
In all of this time, Brian never once flinched from his public duties and he showed an unceasing and untiring commitment to tackling the economic crisis facing this country.
Even when receiving debilitating treatment, Brian continued to work assiduously in the best interests of this country. For Brian Lenihan, that was always paramount.
Brian's commitment in doing his utmost for the Irish people defines modern patriotism and all that is laudable in our politics. His loss to Irish public life is immense.
Brian Lenihan was undoubtedly an outstanding public representative of this generation.
He had an unrivalled combination of skills and an unstinting work ethic which he generously put at the full disposal of the Irish people.
He had a formidable intellect and was a gifted communicator.
He was full to the brim of ideas and he had a great grasp of policy.
He was an intellectual powerhouse, but he wore his learning lightly.
He was one of the best read people I ever met and though he was a first-rate academic, he had the common touch.
He was witty, he was good humoured and he was full of fun.
He was engaging, he had charisma and he loved meeting people.
As a ministerial colleague, I observed him at close quarters. He had my complete admiration.
He was, quite simply, brilliant and often in a league of his own.
He was a solutions-based politician, with a sharp and incisive mind, and an uncanny ability to get things done.
He served first as Minister of State for Children where it was my pleasure to work closely with him as the then Minister for Health and Children. Brian was a conscientious and compassionate Children's Minister and he brought forward a number of fresh and valuable policies relating to child protection, childcare and youth justice.
In June 2007, Brian Lenihan was appointed Minister for Justice, Equality and Law Reform. In this Department, he was a reforming and innovative minister with political and legal mastery of his portfolio. He was particularly focused on putting the rights of victims of crime centre stage.
Brian Lenihan's time in Justice was relatively short and, in May 2008, he was appointed Minister for Finance.
He was in this key economic portfolio when the worst financial crisis to ever hit independent Ireland emerged.
Brian Lenihan faced events at a scale and a pace of magnitude that no other Irish Minister has ever previously had to contend.
He rose to this unprecedented challenge and he never complained.
His performance characterised grace under pressure.
He was tested – and tested hard – but he played a stellar role in meeting the fiscal crisis head-on.
When Ireland was in the eye of the storm, Brian Lenihan never faltered.
Day-in, day-out he continued to step up to the plate and he did not shirk his responsibilities.
He was tenacious and he never gave up.
He did his utmost to communicate with clarity the hugely difficult predicament the country found itself in.
In a hugely volatile and rapidly evolving political and economic climate, Brian Lenihan was always cool and clear-headed in his decision making.
He was willing to take unpopular choices if he believed these were necessary and in the country's best long-term interests.
His unyielding determination to do his duty – in spite of a serious illness – was remarkable and inspirational. It was truly a profile in courage.
Brian Lenihan did an outstanding job in extraordinarily difficult circumstances.
Brian's untimely death robs this country of a hugely talented politician and someone who had so much more to give.
But the greatest loss today belongs to Brian's family.
I wish to extend my deepest sympathies to Brian's wife Patricia, his son Tom, his daughter Claire, his mum Mrs Ann Lenihan, his brothers, Conor, Niall and Paul, his sister Anita, his aunt Mary O'Rourke, his extended family and many, many friends.
Brian Lenihan will be remembered with affection, gratitude and enduring respect by the Irish people.
Ar dheis de go raibh a anam.