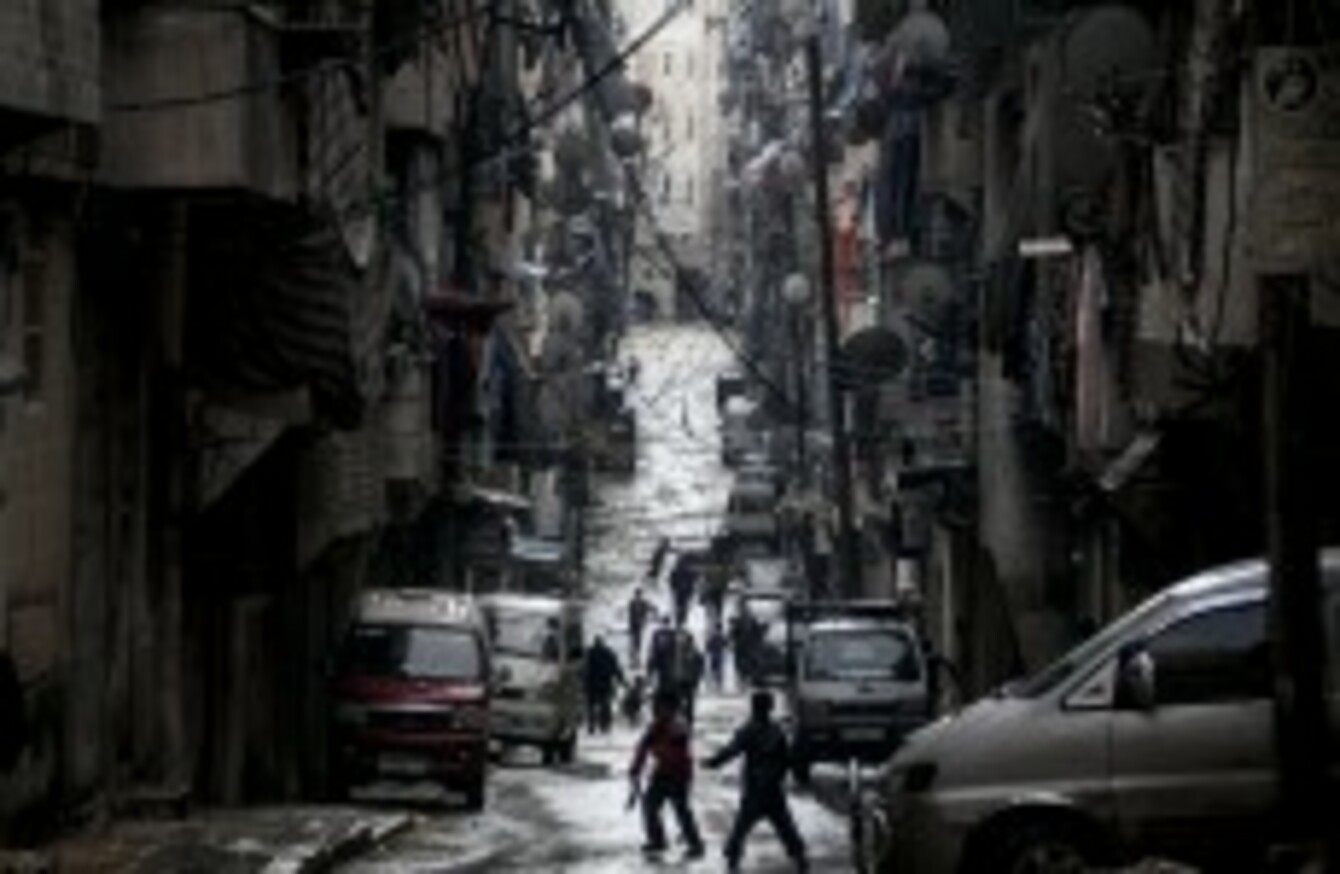 Image: Narciso Contreras/AP/Press Association Images
Image: Narciso Contreras/AP/Press Association Images
THE GENERAL WHO heads Syria's military police has defected and joined the uprising against President Bashar Assad's regime, one of the highest walkouts by a serving security chief during the country's 21-month uprising, a pan Arab TV station has reported.
People's revolution
Major General Abdul-Aziz Jassem al-Shallal appeared in a video aired on Al Arabiya TV late last night saying he is joining "the people's revolution."
Al-Shallal's defection comes as military pressure builds on the regime, with government bases falling to rebel assault near the capital Damascus and elsewhere across the country. Today, the Britain-based Syrian Observatory for Human Rights said government shelling in the northeastern province of Raqqa killed at least 20 people, including women and children.
Dozens of generals have defected since Syria's crisis began in March 2011.  Al-Shallal is one of the most senior and held a top post at the time that he left. He said in the video that the "army has derailed from its basic mission of protecting the people and it has become a gang for killing and destruction."
He accused the military of "destroying cities and villages and committing massacres against our innocent people who came out to demand freedom."
The Observatory said the shelling in an agricultural area of Raqqa province near the village of Qahtaniyeh killed 20, including eight children, three women and nine others.
Rebels
Also today, activists said rebels were attacking the Wadi Deif military base in the northern province of Idlib. The base, which is near the strategic town of Maaret al-Numan, has been under siege for weeks.
The Observatory said at least five rebels were killed in the fighting that started after midnight. It added that Syrian army warplanes attacked rebel positions in the areas.
The attack on Wadi Deif comes a day after rebels captured the town of Harem near the Turkish border. Anti-regime activists estimate more than 40,000 have died in the past 21 months.
In neighbouring Lebanon, airport officials in Beirut said Syria's Deputy Foreign Minister Faisal Mekdad and Assistant Foreign Minister Ahmad Arnous flew early Wednesday to Moscow.
Their visit to Moscow comes two days after Assad met in Damascus with international envoy to Syria Lakhdar Brahimi. Brahimi, who is scheduled to go to Moscow before the end of the month, said after the talks on Monday that the situation was "worrying" and gave no indication of progress toward a negotiated solution for the civil war.
Brahimi is still in Syria and met yesterday with representatives of the opposition National Coordination Body, state-run news agency SANA said. Head of the group Hassan Abdul-Azim said Brahimi briefed them on the efforts he is exerting to reach an "international consensus, especially between Russia and the United Stated to reach a solution."