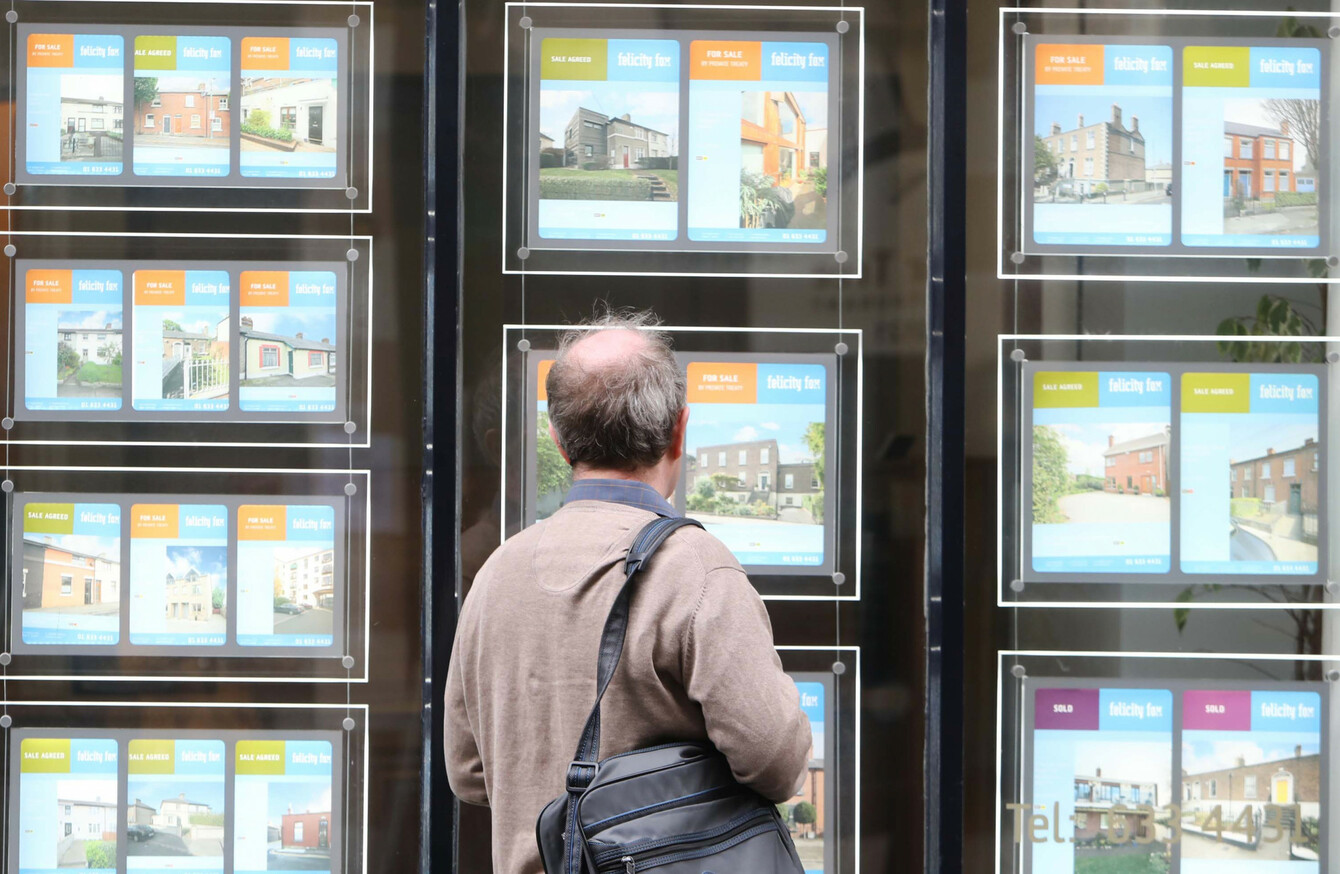 Image: Leah Farrell/Rollingnews.ie
Image: Leah Farrell/Rollingnews.ie
THE GOVERNMENT'S MORTGAGE to rent scheme has only completed 282 cases since 2012, a figure that has been described as "pitifully low".
The figure was released to Fianna Fáil's finance spokesperson Michael McGrath via parliamentary question, who said that neither the government nor the Housing Agency "has a desire to fund the mortgage to rent scheme".
McGrath's condemnation of the scheme comes in a week where homeless families living in hotels has been highlighted, with a number being told to leave the Gresham Hotel by the end of the month.
The mortgage to rent scheme is a mechanism whereby homeowners in mortgage arrears will sell their home to a housing association, and they can still live in that home paying rent to a local authority.
People remain in their home as a social housing tenant, and cannot be evicted. The government says it offers "peace of mind", people pay "an income-based affordable rent", and there is the option to buy back your home after five years if your financial situation improves.
In his reply to McGrath, Housing Minister Eoghan Murphy said that, since the scheme's introduction in 2012, a total of 3,765 cases had been submitted to the end of September.
Of these 2,909 were deemed not to be eligible. As per guidelines from the Housing Agency, there are a number of criteria that people must meet, including completing the mortgage arrears resolution process with the lender, property must not exceed a certain value and the household's income must not exceed a certain level.
A total of 282 cases were successful, while the other 574 were being actively progressed, Murphy said.
He added: "Following a review of the mortgage to rent (MTR) Scheme, published on 8 February 2017, a range of amendments to the eligibility criteria and administration of the MTR scheme came into effect to enable more properties to qualify and to make the scheme more flexible and accessible to borrowers."
The Minister said that recommendations in this review would be implemented to try to bring its benefits to more people. An additional €5 million has also been allocated to the scheme.
Murphy also admitted that the current way the scheme is funded "may not be capable of delivering the scale of successful cases that could benefit from the scheme over time".
As a result, "alternative funding models" for the scheme were being examined, including working with a number of "financial entities who have expressed an interest" in working on the scheme to progress a number of "alternative long-term lease arrangements".
Fianna Fáil's McGrath was not impressed with this answer. He said: "Minister Eoghan Murphy's Dáil reply to me talks about 'reviews', 'alternative funding models' and 'pilot operating models'.
There is no talk of individuals, families and the daily misery of facing the prospect of losing your home – a prospect that is a reality for far too many… Perhaps they privately believe that it is the borrower's own fault for getting into that situation.
He said that with tens of thousands of family homes in arrears, it would be natural to expect the government to make sure its mortgage to rent scheme was functioning properly to provide that "safety net".
He also highlighted the recent launch of another mortgage to rent scheme, delivered by AIB, the Irish Mortgage Holders Organisation and social housing organisation iCare, as "the only source of hope for some borrowers".