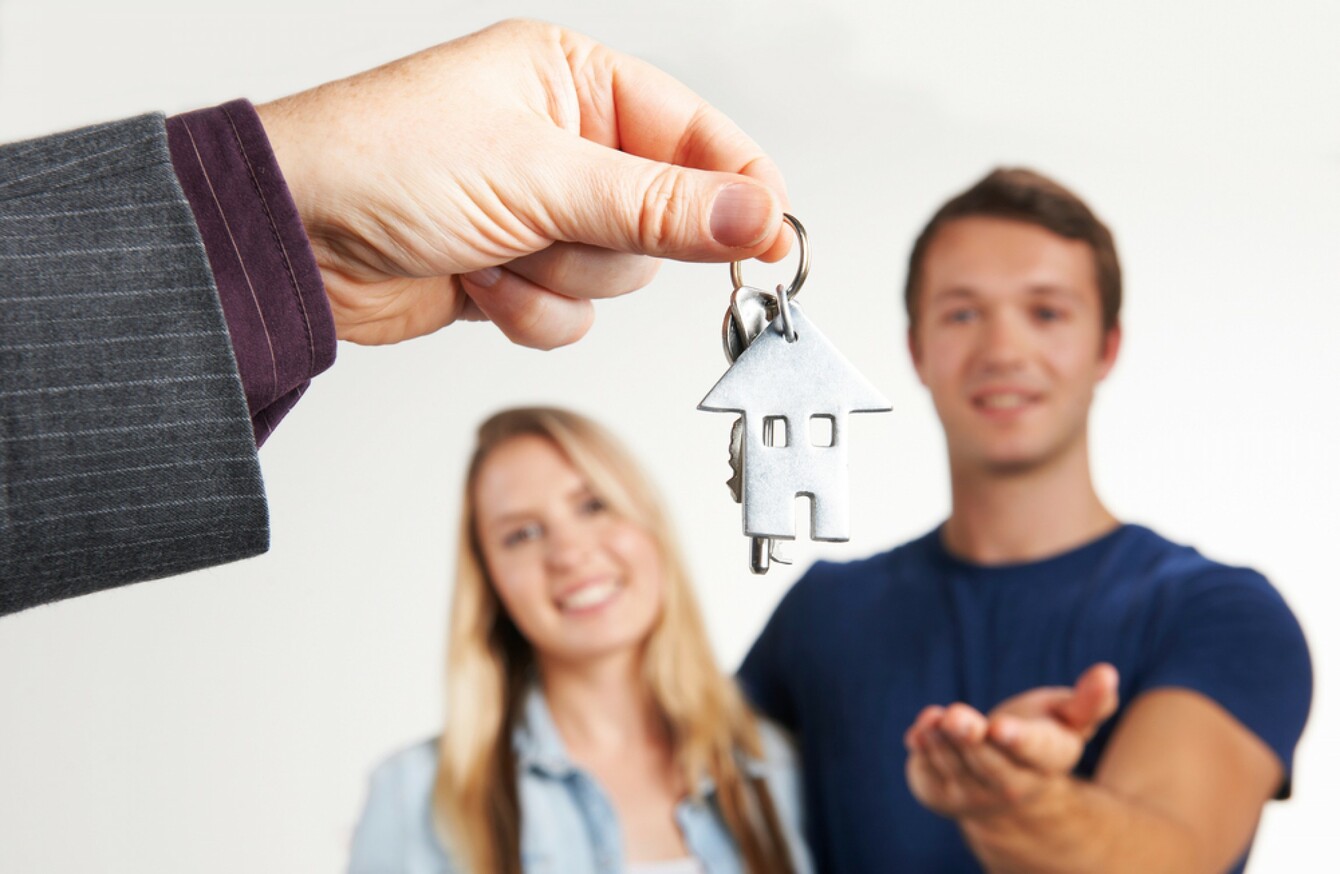 Image: Shutterstock/SpeedKingz
Image: Shutterstock/SpeedKingz
A SURVEY HAS found that six in ten people (58%) in Ireland have given up on owning their own home.
Under Central Bank rules introduced in January, borrowers are expected to have at least a 20% deposit saved for the value of the house they hope to buy. First-time buyers need 10% of the first €220,000, and 20% thereafter.
Co-operative Housing Ireland interviewed 1,000 adults in October and November for its second annual Housing Sentiment Survey. It found that the expectations of owning a home are low for people in the private rental sector.
Households on low incomes are least confident about owning a property, with 52% of households earning less than €20,000 per year certain they will never own their own home.
The research found that 32% of tenants nationally and 48% of Dublin tenants fear losing their homes, while one third of tenants spend more than 40% of their net income on rent.
Last month the government announced measures it hopes will tackle the housing crisis – including two-year rent freezes.
Other findings include:
A quarter of moves are due to high rents;
Rents have risen for 34% of tenants nationally, with an average increase of 5% (6.5% in Dublin);
70% of Dubliners expect rental increases in the next 18 months;
56% of people surveyed say the government isn't doing enough for private rental tenants despite recent measures.
For those in the lowest income bracket (€20,000), rent and heating expenditure accounted for 35% and 19% respectively of net monthly income.
At the same time, 31% earning almost twice the national average, with salaries in excess of €60,000, were fearful of losing their accommodation.
Social housing
Co-operative Housing Ireland (formerly known as Nabco) provides social housing to more than 1,800 families throughout the country. Since its foundation in 1973, it has also helped 3,500 families build and buy their own homes.
As in 2014, social housing tenants gave a positive assessment of their accommodation.
Seven in ten tenants (69%) rated affordable rents as being the best thing about living in social housing, while 38% rated the location of their homes and proximity to friends and family as being among the best things about their housing.
#Open journalism No news is bad news Support The Journal

Your contributions will help us continue to deliver the stories that are important to you

Support us now
Dublin
More than a quarter of all households in Ireland live in rented accommodation. In private rented accommodation, the average length of stay is three years and four months, up from two years ten months in 2014.
One quarter of private tenants have been in their current accommodation for more than five years, while this rises to 30% in Dublin.
People living in the capital spend a higher proportion of their income on rent than renters in the rest of the country – an average of 36% in Dublin and 33% elsewhere.
Commenting on the results of the survey, Co-operative Housing Ireland's CEO Kieron Brennan, said:
The current housing crisis in Ireland is well known. These figures help to illustrate that the impact is not just on the worst-off, but that the effects are being felt throughout society. Half of tenants in Dublin are afraid of losing their home and a quarter of tenants have had to move because of rent increases.
"With a year-on-year study like this we can begin to see emerging patterns and the increasing numbers of people sharing accommodation while stating that they would like to start their own household suggests that overcrowding may be a growing concern," Brennan said.