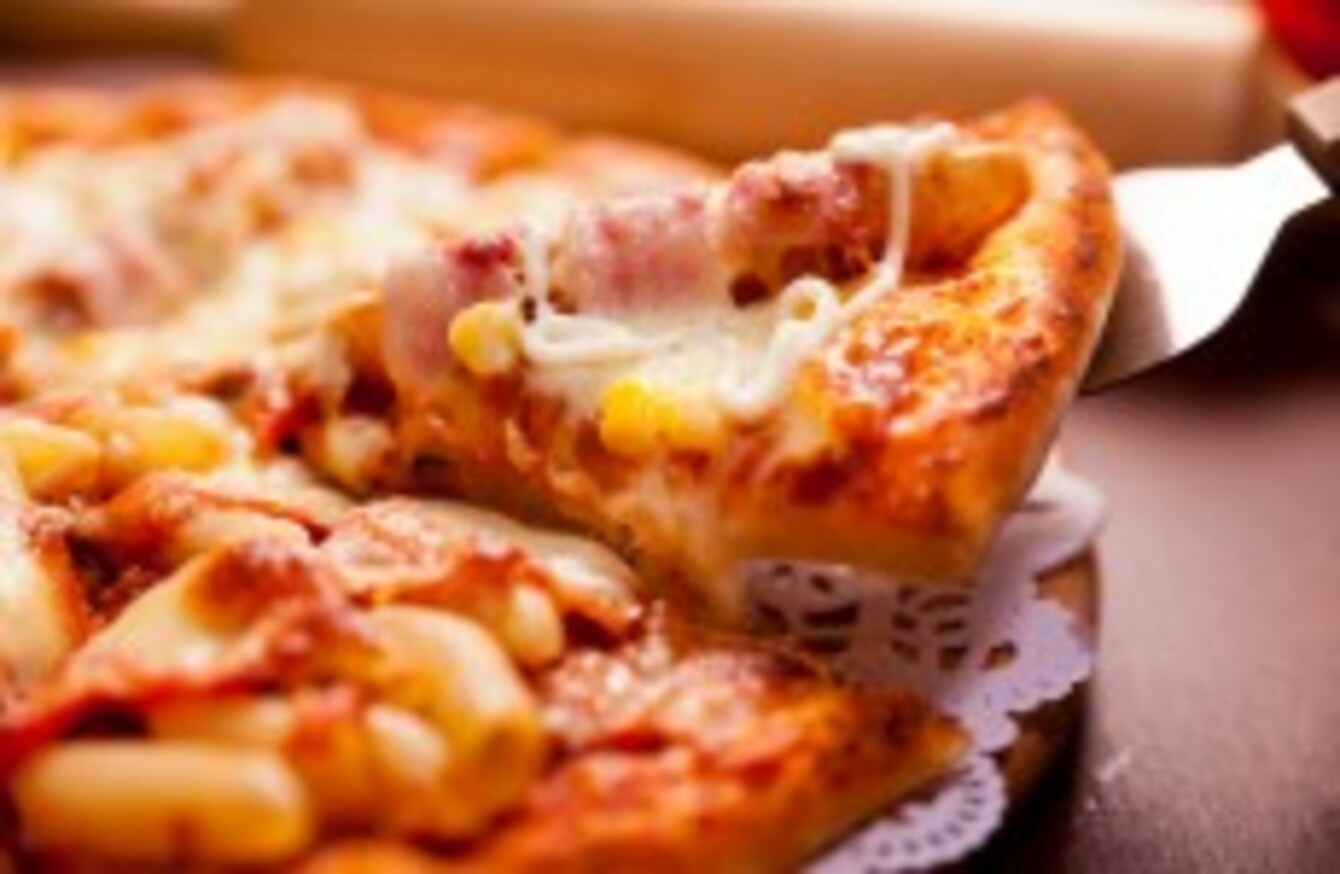 Frozen pizza is among the products being sought by the HSE to be given to patients.
Frozen pizza is among the products being sought by the HSE to be given to patients.
THE HSE HAS insisted that all food provided to hospital patients meets the nutritional and health needs of the individual patient concerned.
The response follows a newspaper report which outlined that sick and elderly people were being offered foods such as chips, pizza and doughnuts in hospitals and nursing homes.
The report, which appeared in yesterday's Irish Independent, was based on a tender issued by the HSE seeking suppliers for frozen foods on behalf of three HSE divisions, covering a total of nine counties in the west.
It sought suppliers for frozen foods including "frozen potato products", including chips and waffles, "frozen meat products" that included burgers and pies, and "frozen savoury/snacks" including pizzas, spring rolls, pasties and omelettes.
The HSE said only food that was appropriate to individual patients was served.
"Each individual patient is assessed to ascertain their nutritional needs and requirements, often on a daily basis," a spokeswoman told TheJournal.ie.
The specific dietary requirements of patients are planned in conjunction with the relevant professionals to ensure that all their nutritional meeds are net.
She added that a national advisory group – which included dieticians and catering managers as well as purchasing managers – had outlined the standards of the food products and contracts that should be entered into.
"Ensuring a high quality content and good nutritional value of the ingredients and food that we buy is central to the process and the group's expert input is sought in advance of any new contracts being agreed," she said.
The tender seeking suppliers for three divisions at once was the first time it had sought a regional contract for suppliers of frozen foods.
"The approach taken is a 'catch all' to test the market for value on a wide range of products," the spokeswoman said, explaining that 90 per cent of HSE food was now purchased on a national basis to ensure better value.
She added that not all of the products which were part of the tender would ultimately be included in the final contracts, which are estimated to be worth about €800,000 – of which €36,000 would relate to processed foods.
She also said the products would not be delivered solely to patients, but also used to supply staff and public canteens.