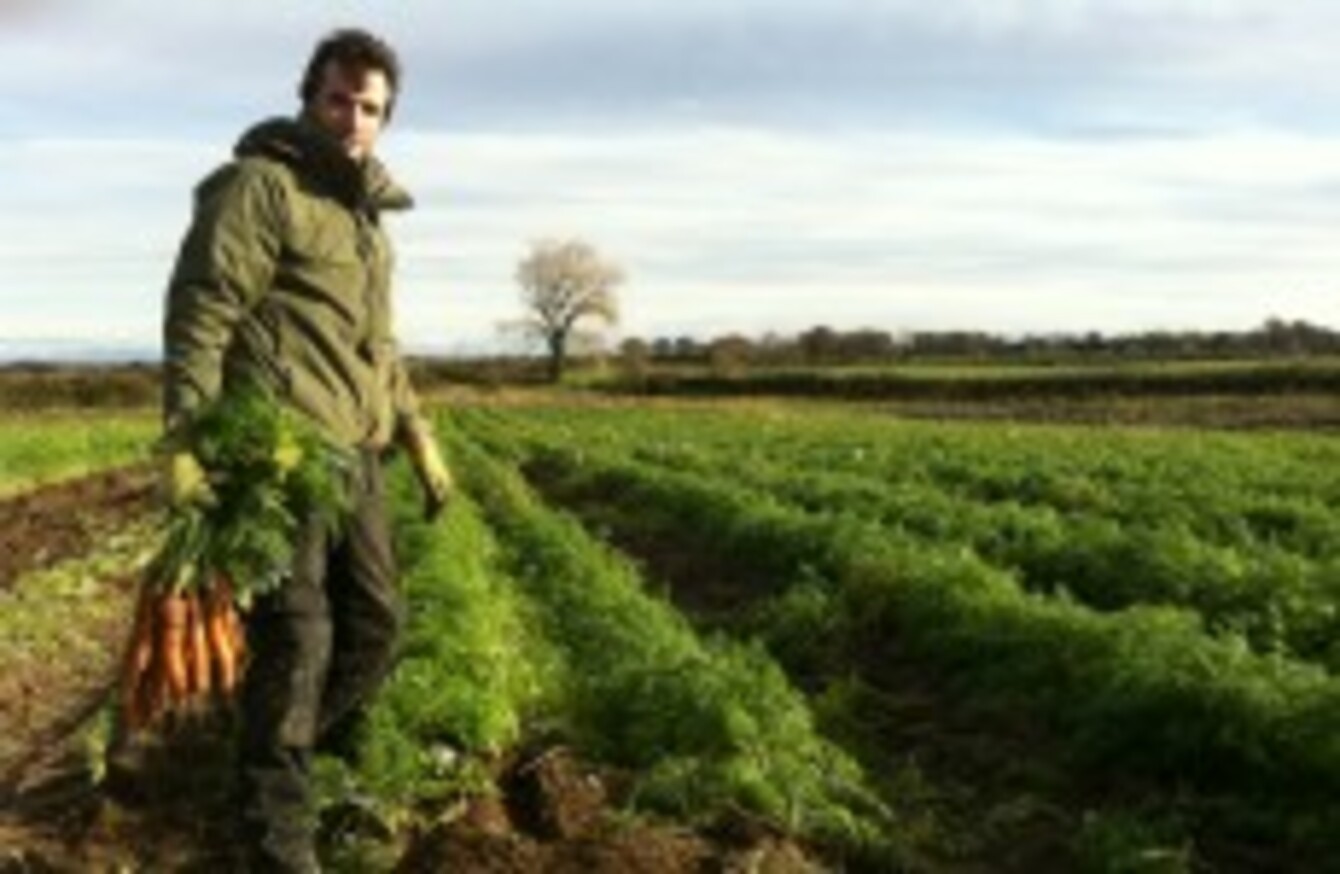 Patrick McGreal harvesting carrots in Co Offaly recently.
Patrick McGreal harvesting carrots in Co Offaly recently.
A SELF-EMPLOYED father-of-two has said he is not going to pay his taxes anymore and is prepared to go to jail over the issue.
Offaly man Patrick McGreal, 31, says he is no longer prepared to contribute to a system that he says is not working and claims that we pay some of the highest taxes in the world with the least return when it comes to healthcare and education.
"What's the worst they can do to me? Bring me to court, probably heavily fine me, then I can't pay the fine so they throw me in jail. But at the end of the day I don't want my tax money being paid to the likes of bankers who did take a risk and who aren't suffering," he told TheJournal.ie
McGreal, who works as a courier selling farming produce around the country, said that at the end of the tax year he does not intend to file any tax returns and adds that he will avoid paying VAT wherever possible.
"I am looking at things at the minute, I am trying to buy as few VAT levied things as I possibly can. I do as much bartering as I can. I have a fella who gives me fuel, he takes a bit of food off me in return. Imagine a whole country working on barter?" he said.
The married man says his wife supports his decision although she will not go along with it herself and will continue to pay into the Exchequer. The couple have two young children and McGreal says his main gripe is with the quality of education and healthcare in Ireland.
He continued: "I brought my little one into hospital a few weeks ago and because she was four years old she was seen in a few hours. But there were people in there for 12 or 14 hours.
"The money could be put to better use rather than paying bondholders. There's not enough money getting down to the actual doctors. Administration is taking a lot of money out of the health budget and we're all suffering because of it."
'There's plenty of land out there'
McGreal, who lives in the village of Rhode with his family, says he thinks Ireland could produce more agriculturally and export produce instead importing carrots and other vegetables from Europe and Asia.
"Ireland doesn't grow enough to feed itself we're importing most of it," he claimed."There's plenty of land out there. We can start being a little bit more self sufficient, start growing more stuff and importing a little bit less. You never know, we might end up exporting a little bit as well," he said.
McGreal says he has no issue with paying his taxes in circumstances where he felt they were being put to good use. He said he would be prepared to give half of his earnings to the State in such a situation.
He continued: "We'll keep suffering until people actually say the only way to hurt them is to stop giving them money because it's our money that they're using to go off and pay these bondholders and pay for the government as well, a government that's not working."
"I wouldn't mind paying the taxes if we got a good healthcare system and there's no reason why we should not have a good healthcare system in Ireland," McGreal added.
McGreal, who unsurprisingly has not paid the controversial household charge, says that he is prepared to go to prison if it comes to it and predicts that he may be forced to emigrate with his family in the coming years.
He says he is not encouraging those around him to participate in his boycott of taxes but is simply making a statement.
"I know what people think: That it's kind of silly, that I should just get on with it, put the head down, and that everything is going to be alright. But it's not.
"Everything is going to get worse and worse and worse until we don't have anything to fight for and we'll be fighting between ourselves then," he added.
Poll: Do you agree with Patrick McGreal's decision to not pay tax?