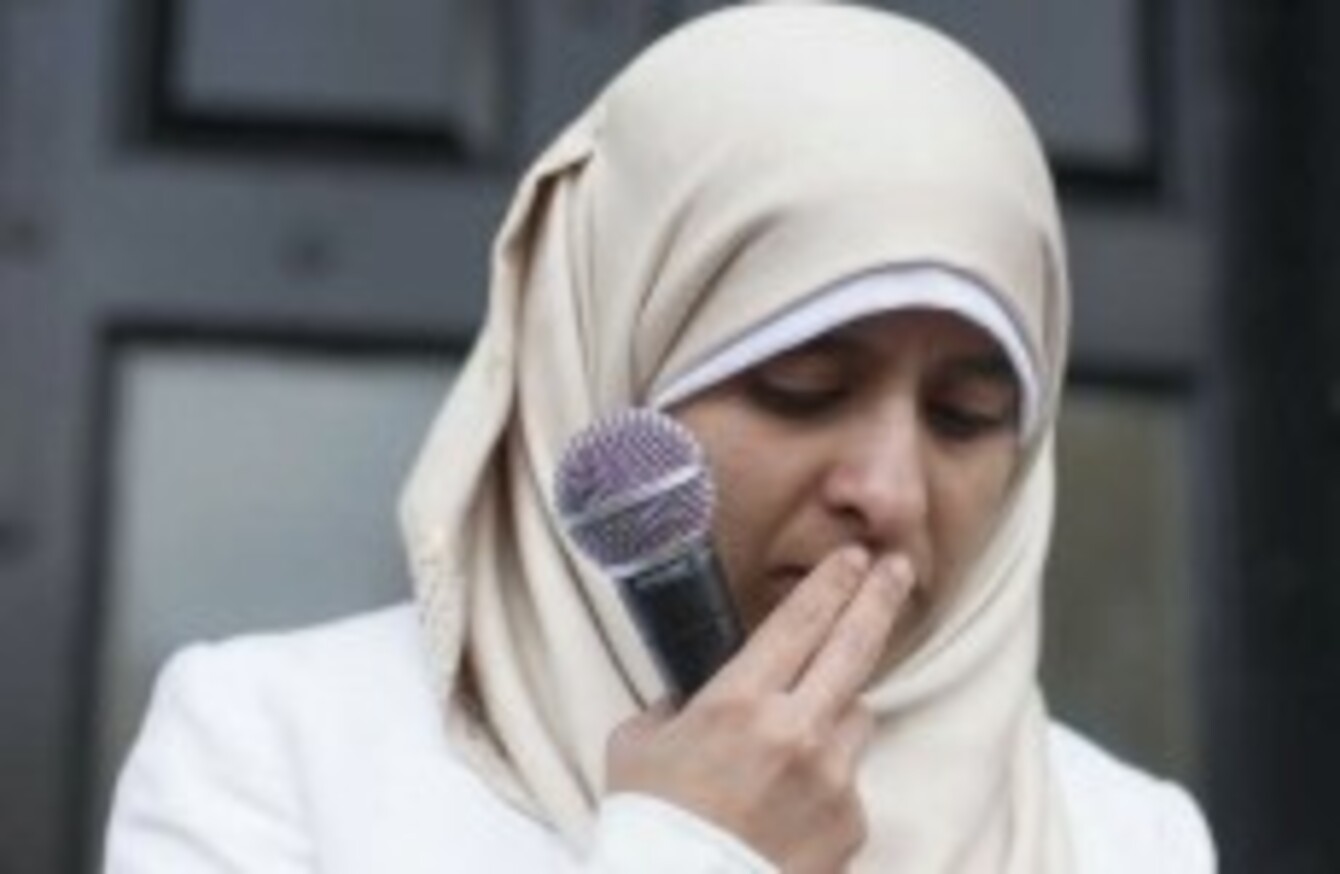 Ibrahim Halawa's sister Somaia
Image: Sam Boal via Photocall Ireland
Ibrahim Halawa's sister Somaia
Image: Sam Boal via Photocall Ireland
THE TRIAL OF Ibriham Halawa has been postponed for a fifth time.
The Irish teenager is said to be facing the death penalty in Egypt. He was due to be sentenced at a mass trial today on charges of murder, attempted murder and participating in an illegal protest.
He will now have to wait until April 26.
The 19-year-old from Tallaght has been held in Egypt for some 18 months after he was arrested during a protest at a mosque in Cairo.
Ibrahim's sisters are campaigning for his release and his sister Fatima recently reported that her brother has been moved to a death penalty cell.
His sister Somaia said:
All you can hear is him screaming and saying 'Mama come and save me. They're killing me here, they're torturing me'.
She said it's known as the worst prison in Egypt and prisoners are killing themselves to get away from the tortures of it.
A protest was held outside the Department of Foreign Affairs yesterday calling for the Taoiseach to intervene.
Speaking about the Governments response, Somaia told Newstalk:
The response I got was, 'I'm sorry but it's the weekend'. My brother is dying and they're telling me it's the weekend.
"The Government here are having a nice weekend while my brother is being tortured and beaten."
The Minister for Foreign Affairs Charlie Flanagan has released a statement this afternoon, saying:
Ibrahim Halawa's welfare while in custody remains a primary concern for me and for my Department, as it has been in our extensive engagement in this case to date.
"Officials from the Irish Embassy attended the court today and the presence of our Ambassador was acknowledged at the hearing.
"I fully support the petition of release submitted by Ibrahim's lawyers and I and the Irish Government will continue to engage actively with the Egyptian authorities at the highest level to highlight our concerns, and to work in the best interests of this Irish citizen.
I want to see Ibrahim back in Ireland with his family and completing his studies.
Meanwhile, people have been expressing their reaction to the news of the trial being postponed online: