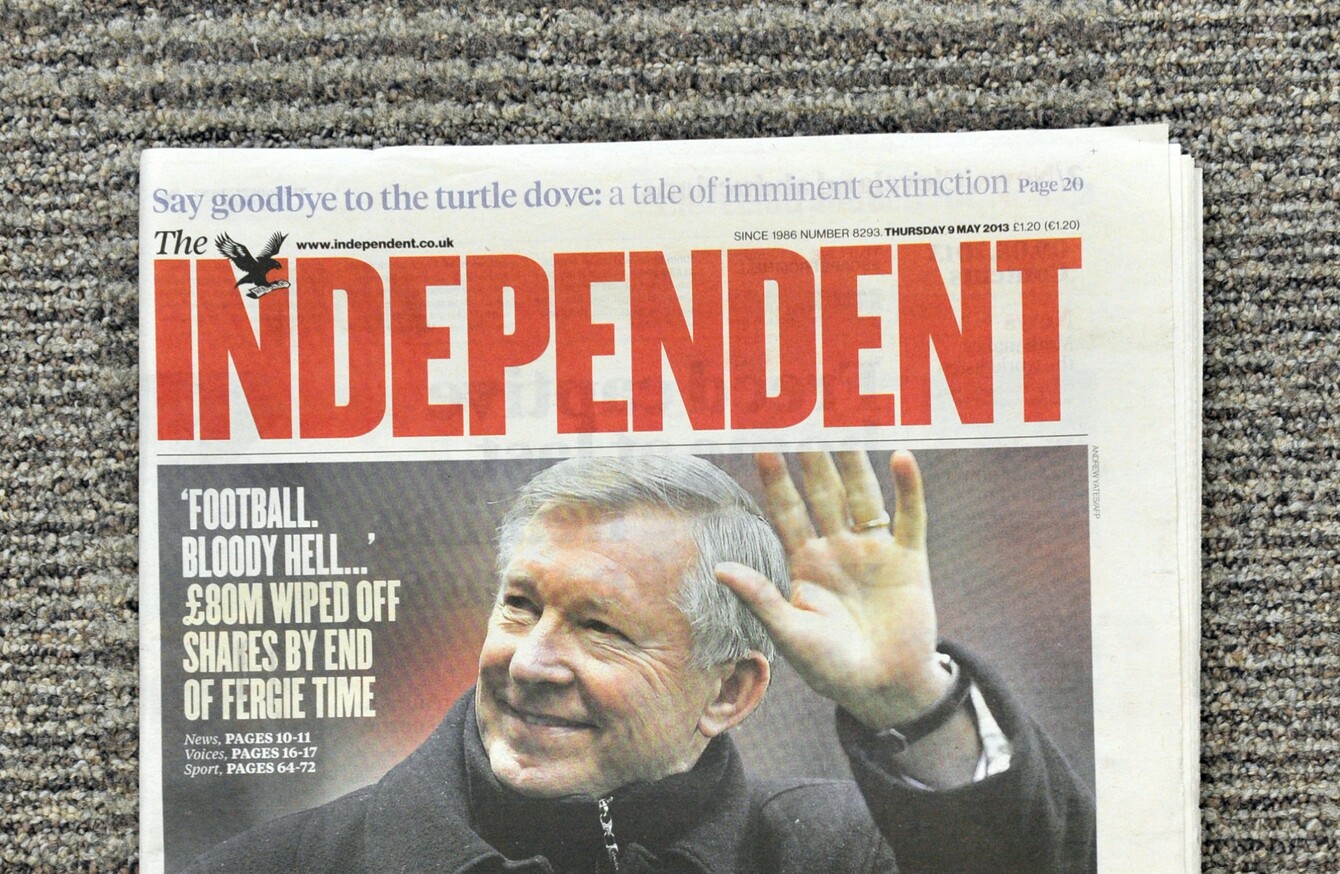 Image: Edward Smith/PA Wire
Image: Edward Smith/PA Wire
THE INDEPENDENT IN the UK is set to stop being a newspaper.
Both its Sunday and daily editions will cease to be published, with the last editions going on sale on 20 March and 26 March respectively.
It will continue as an online publication.
According to Press Gazette, the move was announced in an email to staff by owners ESI Media, who confirmed the £24 million (€30 million) sale of its 'i' title to Johnson Publishing.
ESI Media boss Evgeny Lebedev reportedly said: "We faced a choice: manage the continued decline of print, or convert the digital foundation we've built into a sustainable, profitable future."
By going online, Lebedev states that 25 new content roles will be created.
While some employees will transfer over to Johnson Publishing, there are expected to be redundancies – although it is unclear at the moment how many.
An increased focus will now be placed on its i100 site, which will be renamed indy100.com.
The paper was founded in 1986, and in the past 10 years has seen a steady decrease in its circulation.
However, traffic numbers on its websites have shot up, boosted by the popularity of the i100 model.
The number of daily unique users have increased more than fivefold in the past five years.