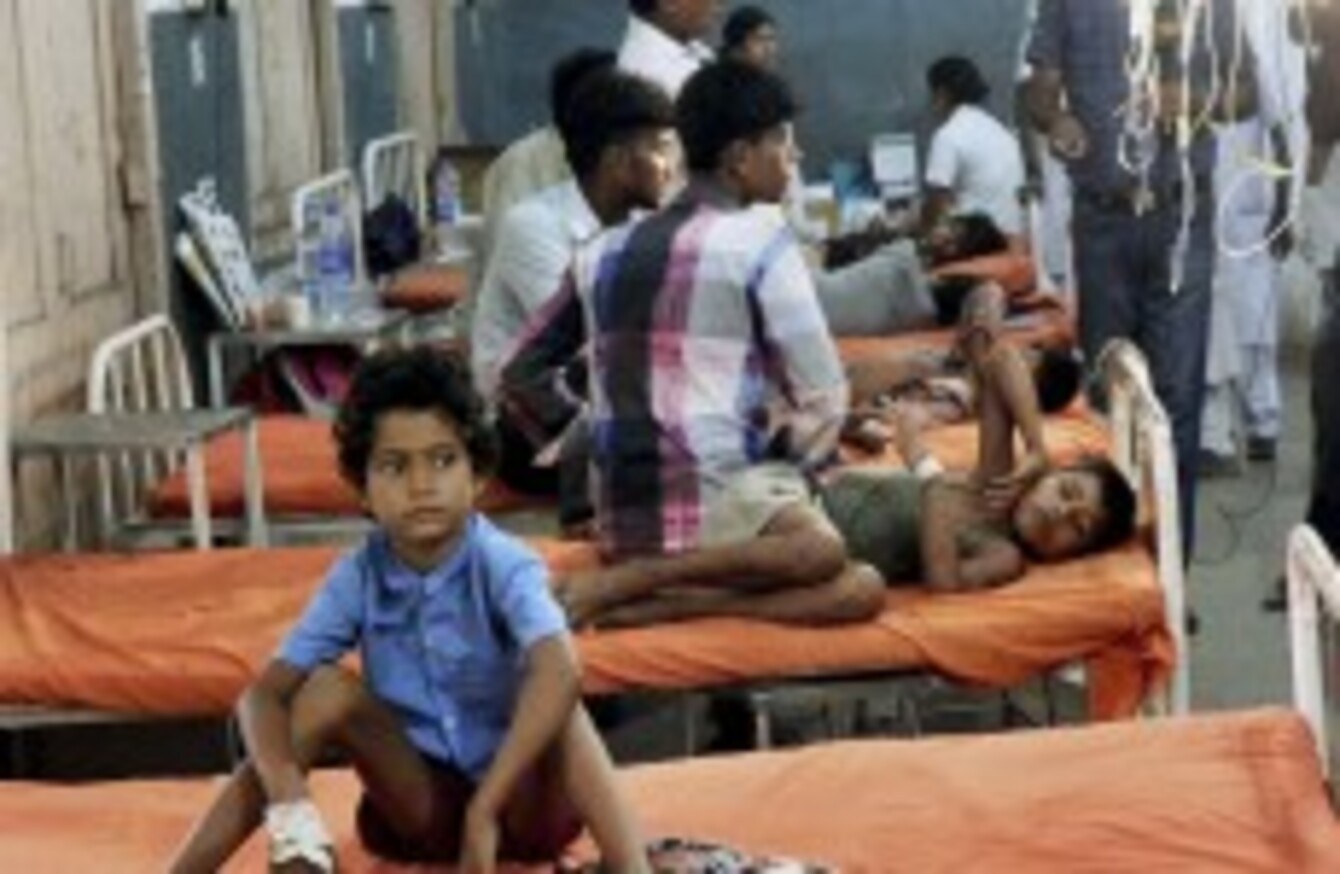 Image: (AP Photo) INDIA OUT
Image: (AP Photo) INDIA OUT
OIL USED TO cook a school lunch that killed 23 pupils in eastern India contained a "highly toxic", concentrated form of insecticide, a forensic report and police said today.
The children died after eating lentils, potatoes and rice cooked at the school last Tuesday with oil containing an agricultural insecticide that was five times the strength sold in the market place, the report said.
"The report has found organophosphorus in oil samples collected from the school where the midday meal was prepared and consumed by the children," Ravinder Kumar, a senior police officer, told reporters in Bihar state capital Patna.
Poisonous substance
"The poisonous substance in the oil samples was more than five times the (concentration of the) commercial preparation available in the market," Kumar added.
He said he did not have an explanation as to why the chemical was so highly concentrated.
Many of the 23 victims, aged four to 12, from Gandaman village in Bihar, were buried on a playing field adjacent to the primary school that served the free school lunch, the only meal of the day for a number of the poor youngsters.
Some 24 children and a cook are still being treated in hospital, but medical officials said they were believed to be out of danger.
Kumar would not be drawn on whether the insecticide had been deliberately added to the oil.
"It is a matter of investigation how and where this poisonous substance got mixed into the oil," he told reporters. "The insecticide was highly toxic," he added.
The school's headmistress on Saturday remained on the run as the police hunt for her continued.
Parents of the victims vented their anger yesterday, attacking the headmistress's house, and demonstrating outside the community hall in the village.
India runs the world's largest school feeding programme, involving 120 million children, and Bihar is one of India's most populated and poorest states. Educators see the scheme as a way to increase school attendance, in a country where almost half of all young children are undernourished.