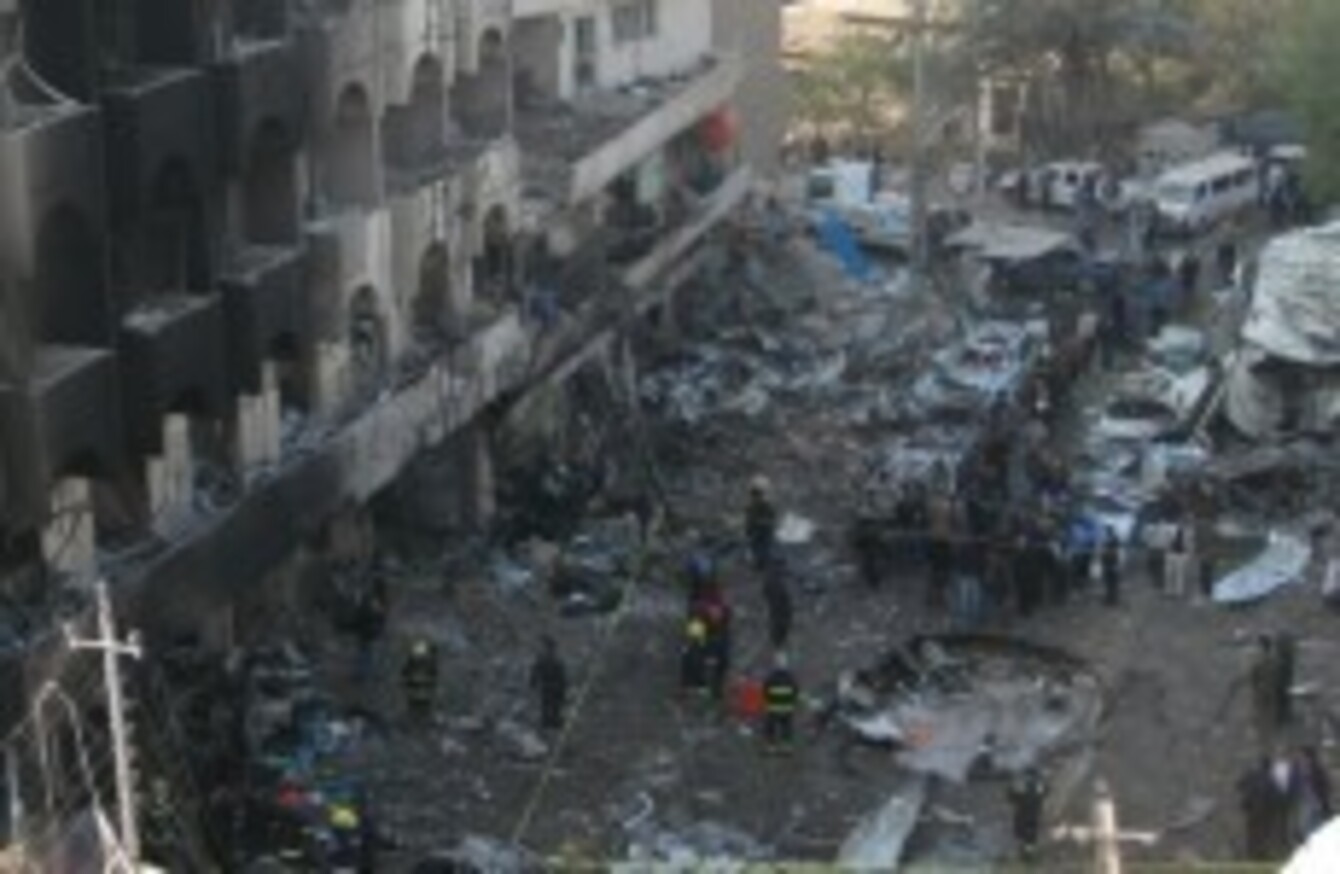 Image: Hadi Mizban/AP/Press Association Images
Image: Hadi Mizban/AP/Press Association Images
AS THE POLITICAL crisis in Iraq escalates, the country's vice-president has placed blame on the Prime Minister for the escalated violence of the past five days.
According to the New York Times, Vice-President Tariq al-Hashimi said it would now be difficult to come to any power-sharing agreement with the current Prime Minister Nuri Kamal al-Maliki.
He said another politician should replace Maliki, even if the new candidate was also from the National Alliance or the main Shiite parliamentary block.
The Telegraph reports that Hashimi also accused the prime minister of behaving like Saddam Hussein.
The VP's remarks come after 16 bombs exploded across Baghdad yesterday, killing at least 69 and injuring a further 200.
Fears remain that Iraq will descend further into sectarian violence now that American troops have left the country. The last US combat soldiers left Iraq Sunday.
Yesterday's attacks, which appeared to be a well-coordinated assault by Sunni militants, came as the fragile alliance in the governing coalition began to show even more cracks.
On Monday, Hashimi was arrested after Maliki accuse him of running a programme which ordered assassinations of police officers and government officials.
The VP vehemently denies the claims, stating they have been made for purely political reasons.
-Additional reporting by AP