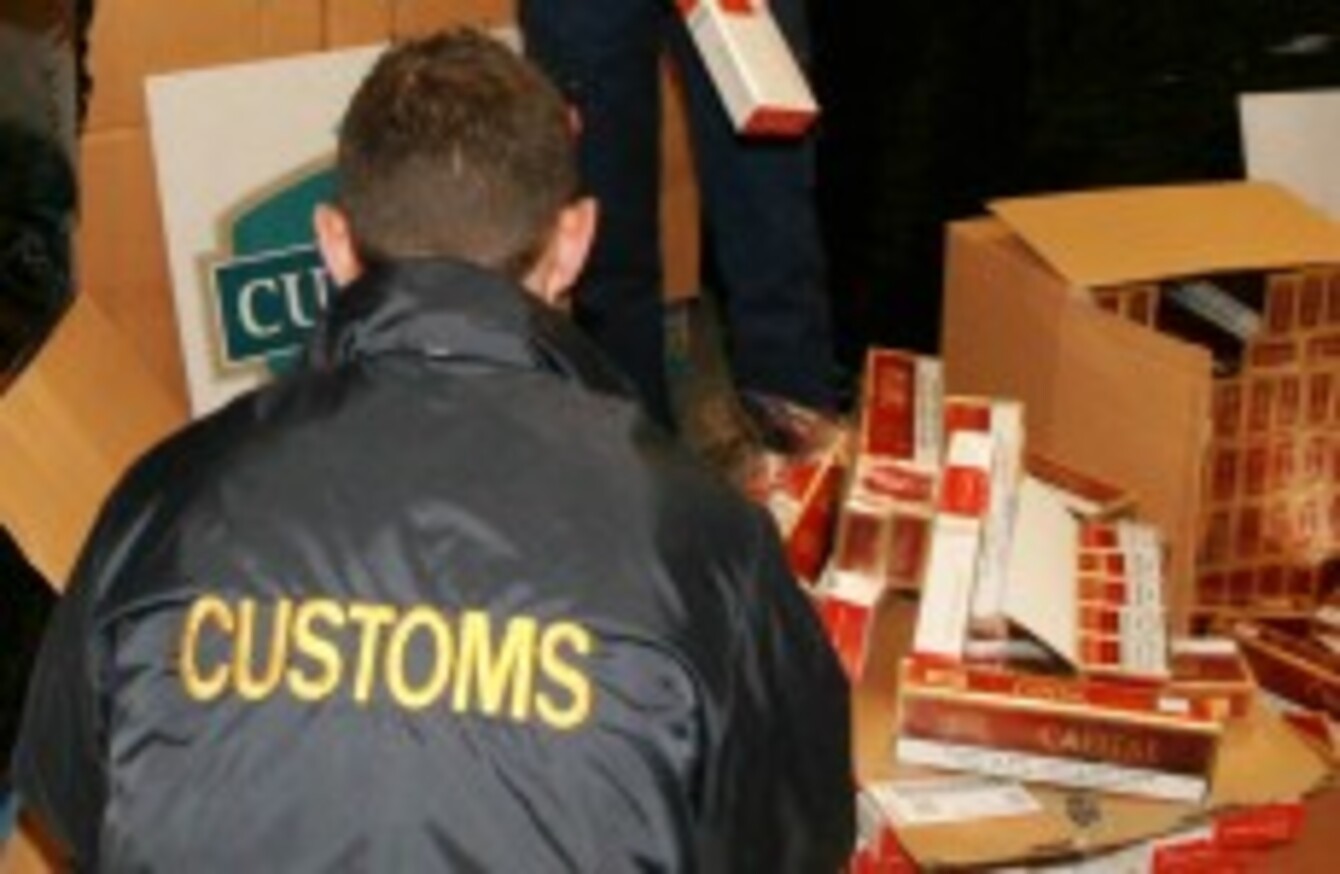 Image: Photocall Ireland!
Image: Photocall Ireland!
ACCORDING TO RECENT figures, Ireland is becoming an attractive target for international tobacco smugglers.
One third of convictions last year were from international smugglers, the Defaulters List from the Revenue Commissioners shows.
There were 55 people prosecuted for smuggling tobacco into the country and 18 of these had home addresses from outside of Ireland.
Altogether, there were 124 convictions related to illegal tobacco – 55 from smuggling and 69 for selling. Dublin topped the convictions table for 2012 with 34. The capital was followed by Cork which saw 14 convictions.  Limerick was next with 11 convictions, while Galway and Louth both had 7 convictions each.
The average fine for illegal tobacco sellers in 2012 was €2,706, while the average fine for smuggling tobacco was €2,486.
The Irish Tobacco Manufacturers Advisory Committee, which released the figures, believe Ireland is "an easy target" because of the low-level fines and cost of legitimate product.
The group claims the Exchequer loses €1.5 million per day due to the illegal tobacco trade.