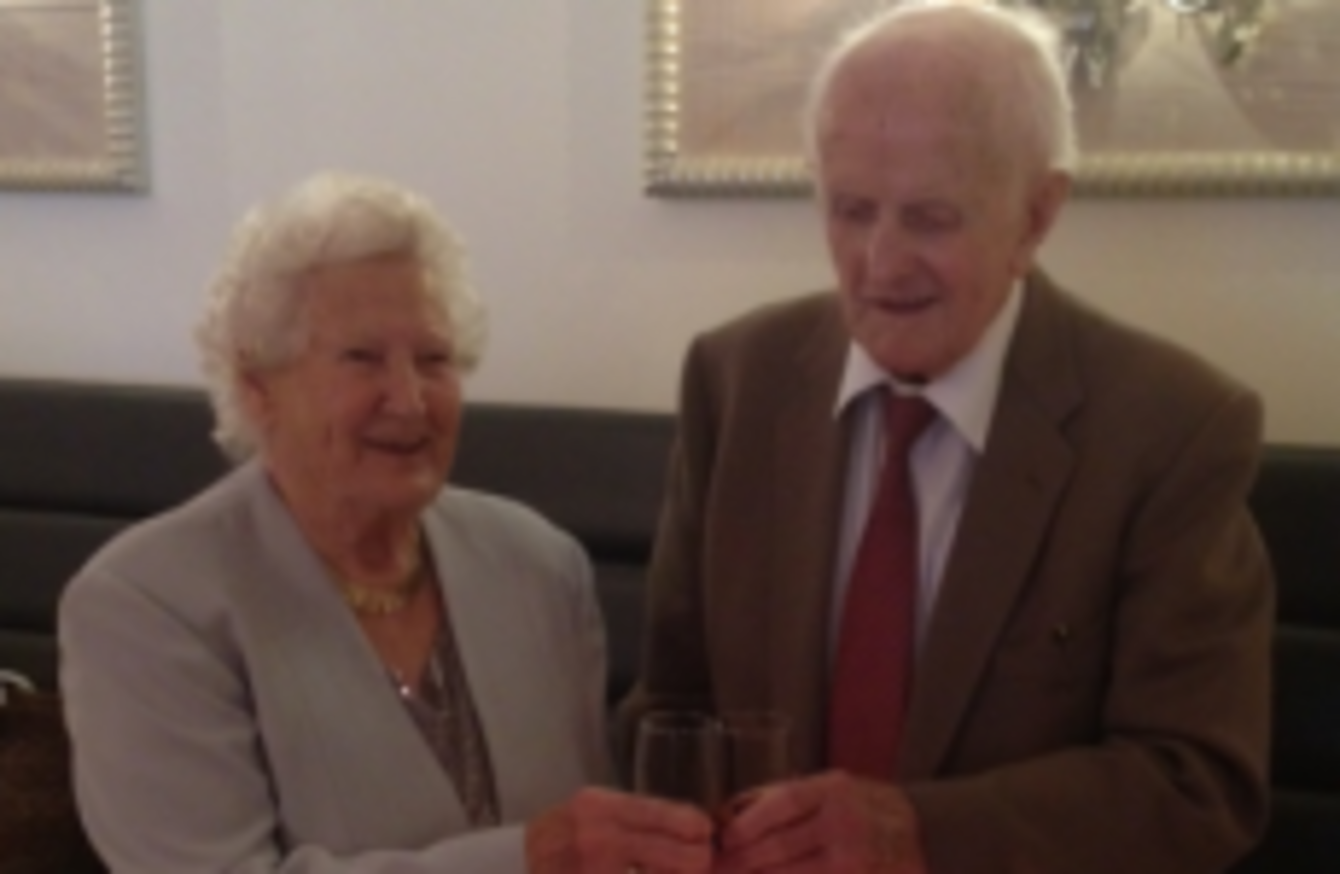 Image: Courtesy of Catholic Grandparents Association
Image: Courtesy of Catholic Grandparents Association
A SEARCH FOR the longest-married couple in Ireland has come an end, with the discovery of James and Margaret Hurley.
A grandchild of the Tipperary couple got in touch with Catholic Grandparents Association after they launched the search, which also looked for the secret to long-lasting love.
While there might be couples married for longer, this was the longest-married couple who responded to the survey.
The Hurleys have been married since 1941, and will celebrate their their 73rd anniversary (a diamond or gold anniversary, for those wondering what to buy them) at the end of this month.
James will be 92 in November, and Margaret turned 93 in July. They have 12 grandchildren and seven great grandchildren
So what's their secret?
"When I asked my granny what her secret to a happy marriage was," their granddaughter Sophie said, "she replied:
When you marry your best friend it is easy to live a long and happy life.
"She said that herself and my grandad have been fortunate enough to live such long happy and healthy lives and live through so much together.
My granny said the advice she would give to young couples would be to work hard, respect one another and love your family because they are the most important people in the world.
Their closest competitors, of those who responded to the survey, were Eileen & Ned Cusack from Galway, who have been married for 70 years.