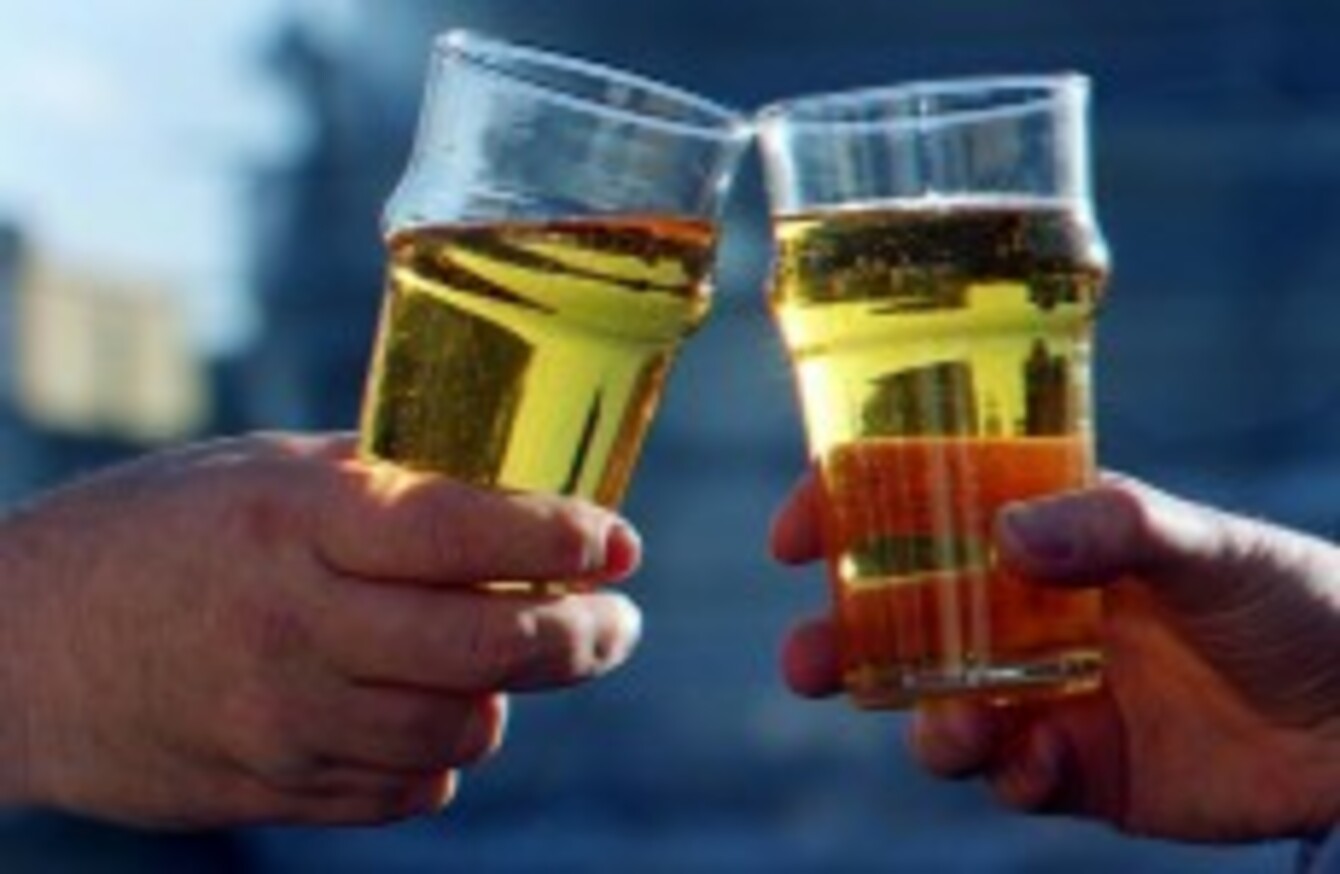 Image: Matthew Fearn/PA Archive
Image: Matthew Fearn/PA Archive
THE AVERAGE IRISH person drank the equivalent of 411 pints of beer last year, new research has suggested.
Figures published by the Drinks Industry Group of Ireland (DIGI) based on data sourced from the Revenue Commissioners, suggests that the average adult imbibed 11.681 litres of pure alcohol in 2012.
That's the equivalent of 411.3 pints of beer, stout or cider with 5 per cent alcohol content.
It can also be expressed as the equivalent of 41.7 full-sized bottles of vodka, or about 124 bottles of wine – more than one bottle every three days.
High as the figures may seem, they are a considerable fall from the peak of 2001 when the average adult consumed the equivalent of 154 bottles of wine, or 508 pints – nearly 100 more per year than current levels. Consumption has fallen by 19.1 per cent since then.
The figures, compiled by Anthony Foley of DCU Business School, show a slow fall-off in alcohol consumption over the last few years.
The most dramatic fall in recent times came between 2008 and 2009, when the amount consumed by the average adult (defined in this study as someone aged 15 or over) fell from 433 pints a year to 392, the lowest this century.
The figures are adjusted to take account of variances in the national population each year.
DIGI chairperson Peter O'Brien, of Diageo, said the weakness of the domestic economy was having a clear impact on the amount of alcohol that people consumed.
"In addition there has been a substantial societal shift in many areas leading to reduced alcohol consumption," he said.
"Increasingly we are seeing people opting to dine out, and people are choosing to enjoy alcohol as an accompaniment to food."