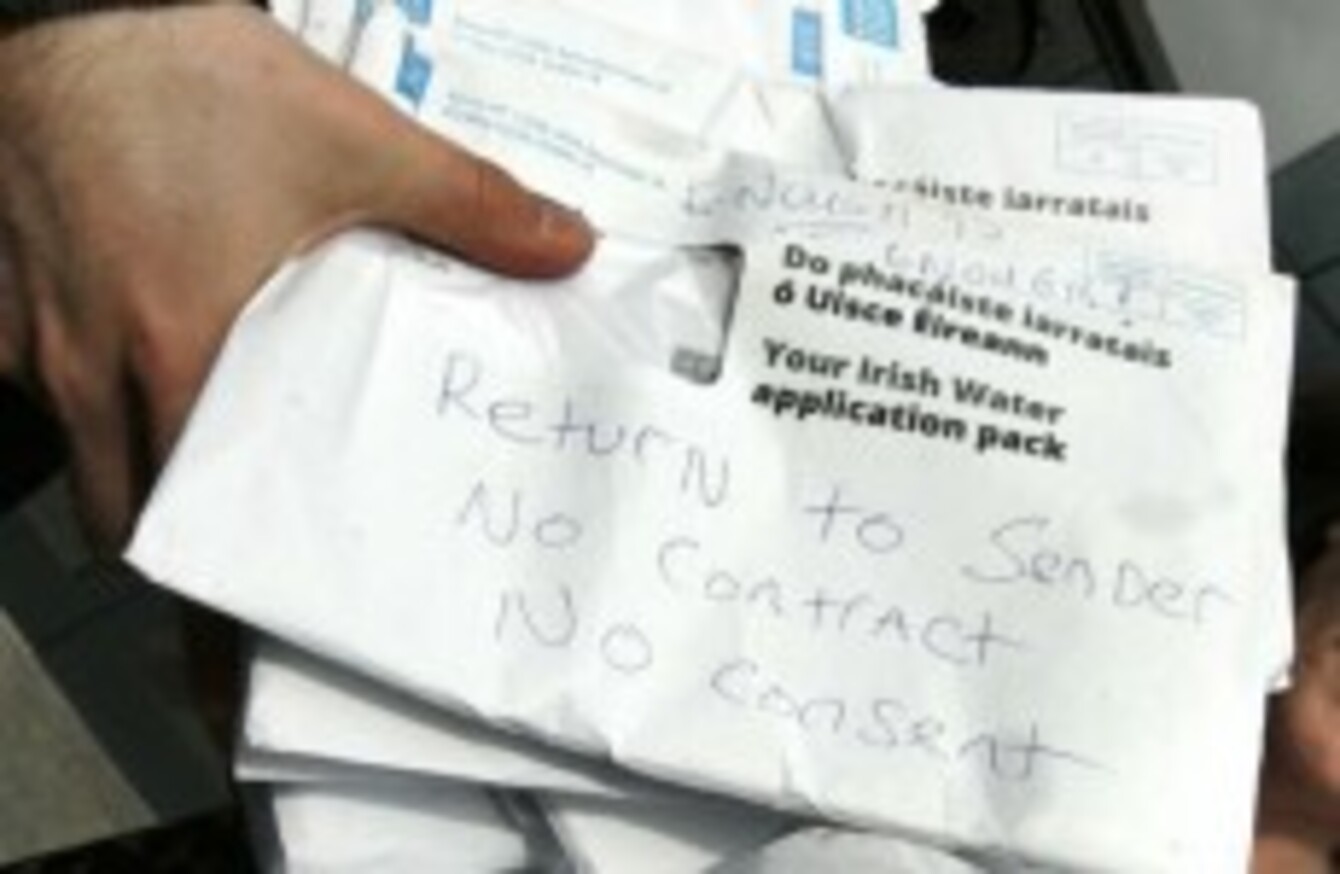 Image: Mark Stedman/Photocall Ireland
Image: Mark Stedman/Photocall Ireland
IRISH WATER SAYS that just over half of people liable for water charges have fully registered, with the deadline less than three weeks away.
However, it says that over 100,000 applications have been returned since the revised packages were announced in November. That has equated to between 2,000 and 3,000 packs being returned every day.
It's reporting that approximately 760,500 of the 1.5 million liable households have fully completed and returned the forms.
Socialist Party TD Ruth Coppinger said, "Included in this are people who would have registered before the mass movement against the charge begun and others who would have registered without intending to pay. There is clearly a boycott underway."
"Irish Water sent out 2.1 million packs and claim that 984,000 have been returned but of these 200,000 are from people who are not liable, and 15,000 are forms which have been sent back in protest.
Irish Water said the packs that were sent back blank or with messages of opposition to the charges were treated as verification of an address and registered to their system as a result.
Meanwhile, Socialist Party TD Paul Murphy TD said "The message which is being sent to the government is that their concessions have failed. People are engaging in a boycott of the registration process.
The real rejection of Irish Water will come when the bills arrive and they are not paid.
The closing date for households to apply is 2 February.
Charging for water began on January 1 -the first bills are due to be issued from April.