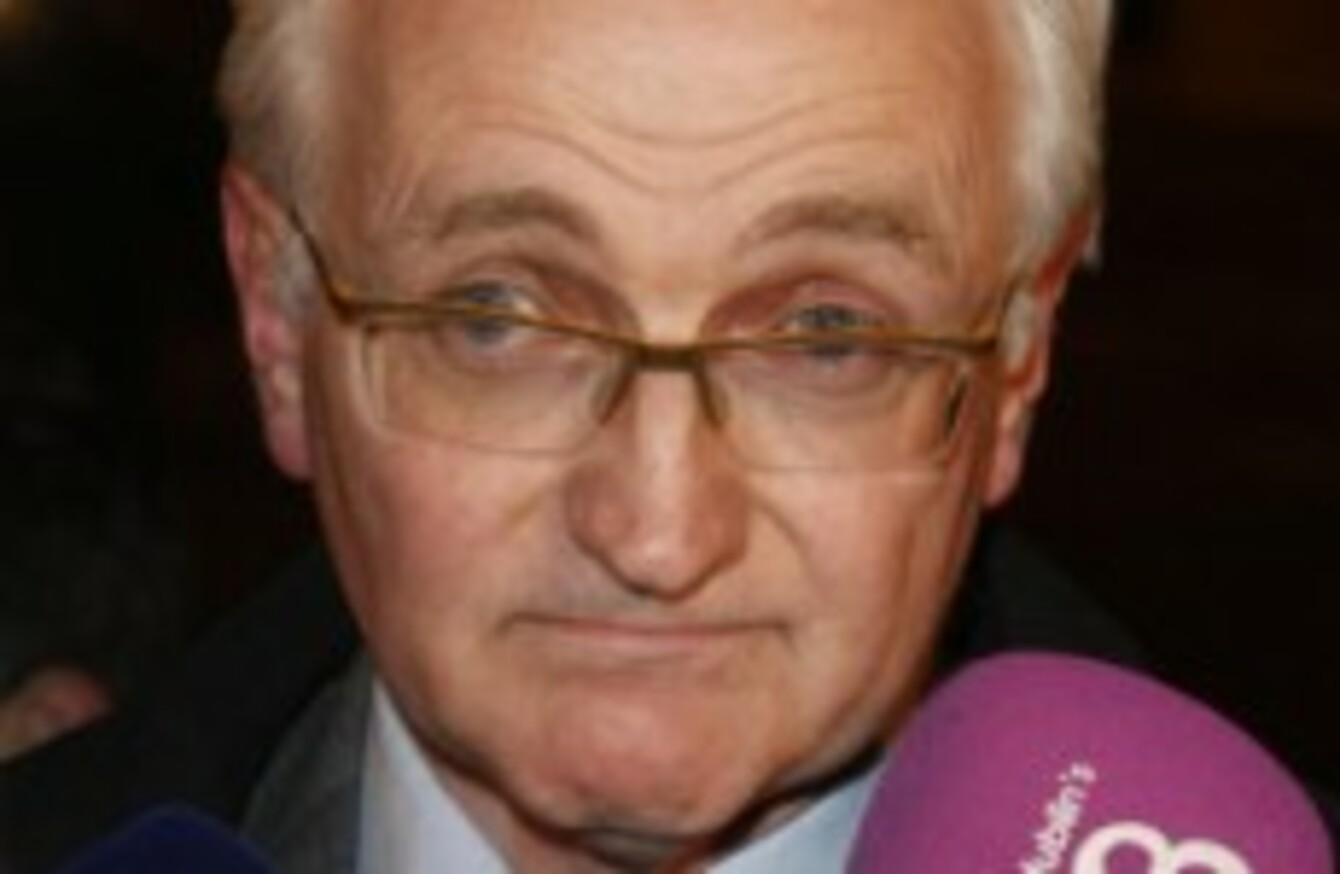 Image: Niall Carson/PA Archive/Press Association Images
Image: Niall Carson/PA Archive/Press Association Images
IT LOOKS LIKE MINISTER JOHN Gormley's plan to get government and opposition parties to agree on measures to cut the national deficit ahead of the Budget is not going to work.
The two main opposition parties, Fine Gael and Labour, are reported by the Irish Times to be less than amused that they had not received expected correspondence from Gormley before close of business yesterday.
The Irish Independent reports that Gormely appealed to his Dáil colleagues to look beyond party politics, saying:
I'm asking people to put those doubts aside in the national interest to see can we get a consensus around an issue which is of national vital interest.
The letter was received by 7pm, but the parties apparently doubt that Brian Cowen supports Gormley's initiative, despite the Green Party leader's assurances that he has Fianna Fáil's support.
Fine Gael's spokesperson on finance, Michael Noonan, told the Indo:
My own view is that it's really too late in the political cycle to have anything useful come from this and I don't think Fianna Fáil are sincere, even if the Greens may be.
Last week, Cowen said he welcomed the proposal for an all-party discussion on cuts.
UCD economist Colm McCarthy, who advises the government on spending cuts, told the Irish Examiner that Ireland needs to show its seriousness about tackling its finances because the possible alternative is an international bailout:
If the budgetary correction is ducked the alternative is an IMF/European bailout, which would mean the loss of economic sovereignty and huge reputational damage.