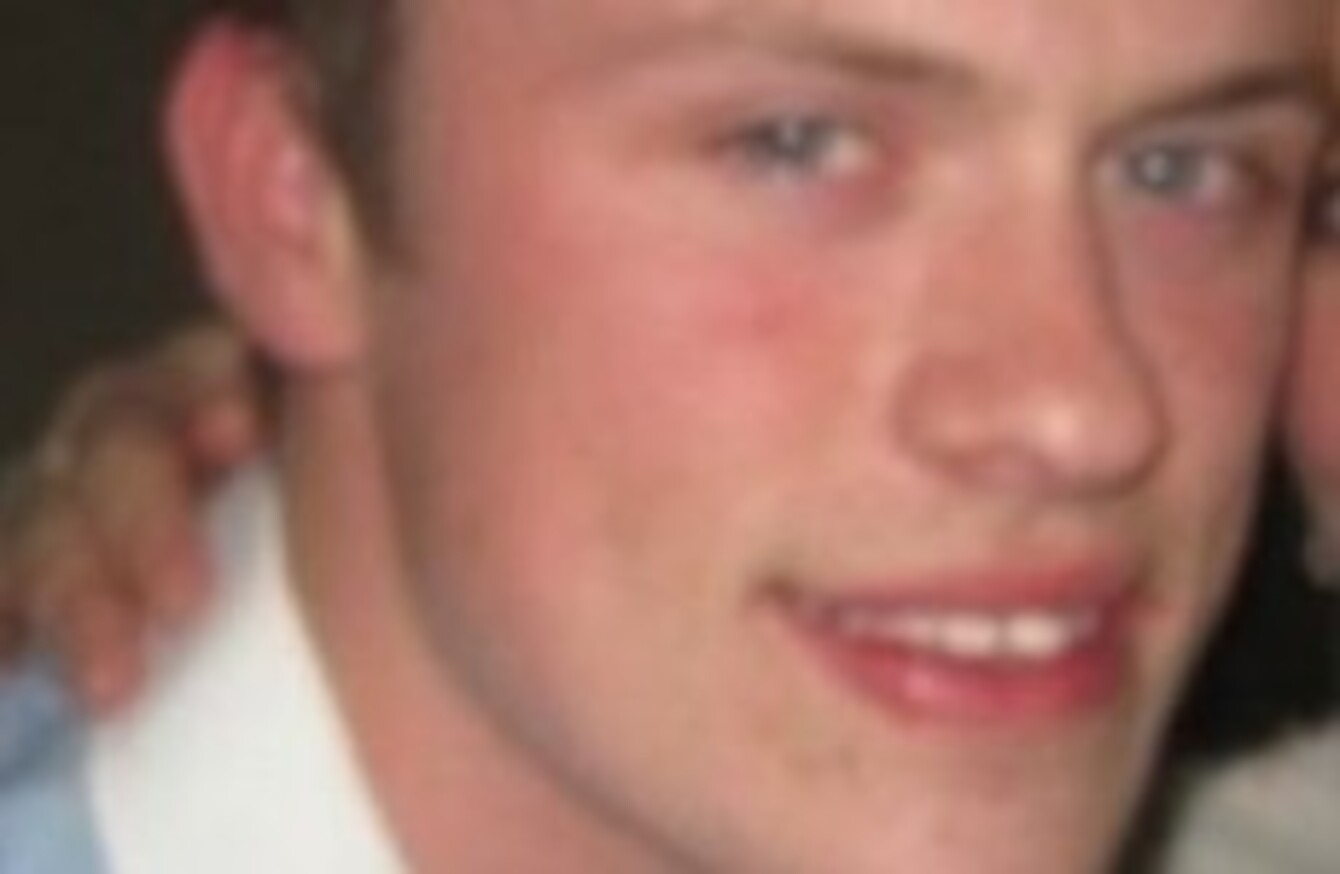 James Nolan
Image: Department of Foreign Affairs
James Nolan
Image: Department of Foreign Affairs
Updated, 09.31
FRIENDS AND FAMILY have made an emotional appeal in the search for James Nolan, the Irish soccer fan who has been missing in Poland since Saturday.
The 21-year-old from Blessington, Co Wicklow, was last seen at around 1.30am on Sunday morning in the city of Bydgoszcz. He had travelled to Poland with friends for the Euro 2012 tournament but became separated from them on a night out.
James's uncle Pat Nolan this morning appealed for anyone with any information to make contact. "Somebody out there has to have information, in any way. Please get in touch," he told RTÉ's Morning Ireland.
There have been no new developments and no news of the missing man, he confirmed.
Meanwhile, two friends who were with James on the night he went missing have also spoken of their heartbreak.
"We all miss him terribly and we need him home," said Adam Cullen and Aidan Willoughby in a joint statement. "We and his family are heartbroken and call on all resources here and at home to be used for his safe return."
The pair, friends of James from Blessington, have remained in Bydgoszcz with other friends since doing all they can to try to locate their friend.
However, in a joint statement, the young men admit they feel isolated and have made a plea to the Irish Embassy in Poland and the Department of Foreign Affairs to do all they can to help find their friend.
The Embassy have been here to help and that is greatly appreciated but we have struggled with the language barrier. We're strangers in a strange country and are finding it overwhelming as it is not without language problems.
They said the Polish police have been "as helpful as they can be" but added they lacked a translator to help communicate with local authorities.
Cullen and Willoughby described their friend as "smiley and outgoing, with a very witty sense of humour.
Disappearance
The pair also described the moment they realised James was no longer with them. Travelling in a group of seven, they had met up with other Irish fans to watch the Poland v Czech Republic game in the local Bydgosczc Zawisza stadium adjacent to the hotel they were staying in, Hotel Focus. Afterwards they went into the old town square and went into a pub in the area at midnight.
Around 2am, one member of the group – though not James – became involved in a minor altercation with a small group of local men. However, this ended swiftly and everyone concerned remained in the bar, the pair said.
Shortly afterwards, we decided to leave the bar as a number of the group wanted to go home and others went to find a nightclub. It appears that Jam left the group or pub alone prior to this. When Jam failed to return to the hotel by late morning and was not contactable, we became extremely concerned and contacted local police. Others drove and walked around the city area looking for him and contacted hospitals.
This photo shows James, third from right, with his friends on the first day of their trip to Poland (Photo: Edwin McGreal)
The search has generated a huge outpouring of support, with fans and others in Poland, Ireland and elsewhere mobilising on social media to raise awareness.
Pat Nolan described it as "a phenomenon". He also hailed the efforts of the Polish police, saying: "We cannot believe the intensive and prof effort that the Polish authorities are putting in. They're searching high and low."
Garda liaison officers who were in Poland for the Euro 2012 championships have been assisting with the search effort, as have staff from the Irish embassy.
Anyone with information has been asked to contact the Irish consulate in Poznan on 0048-880529105, the Gardaí, or the Department of Foreign Affairs in Ireland on 1890-426-700.
- Reporting by Edwin McGreal