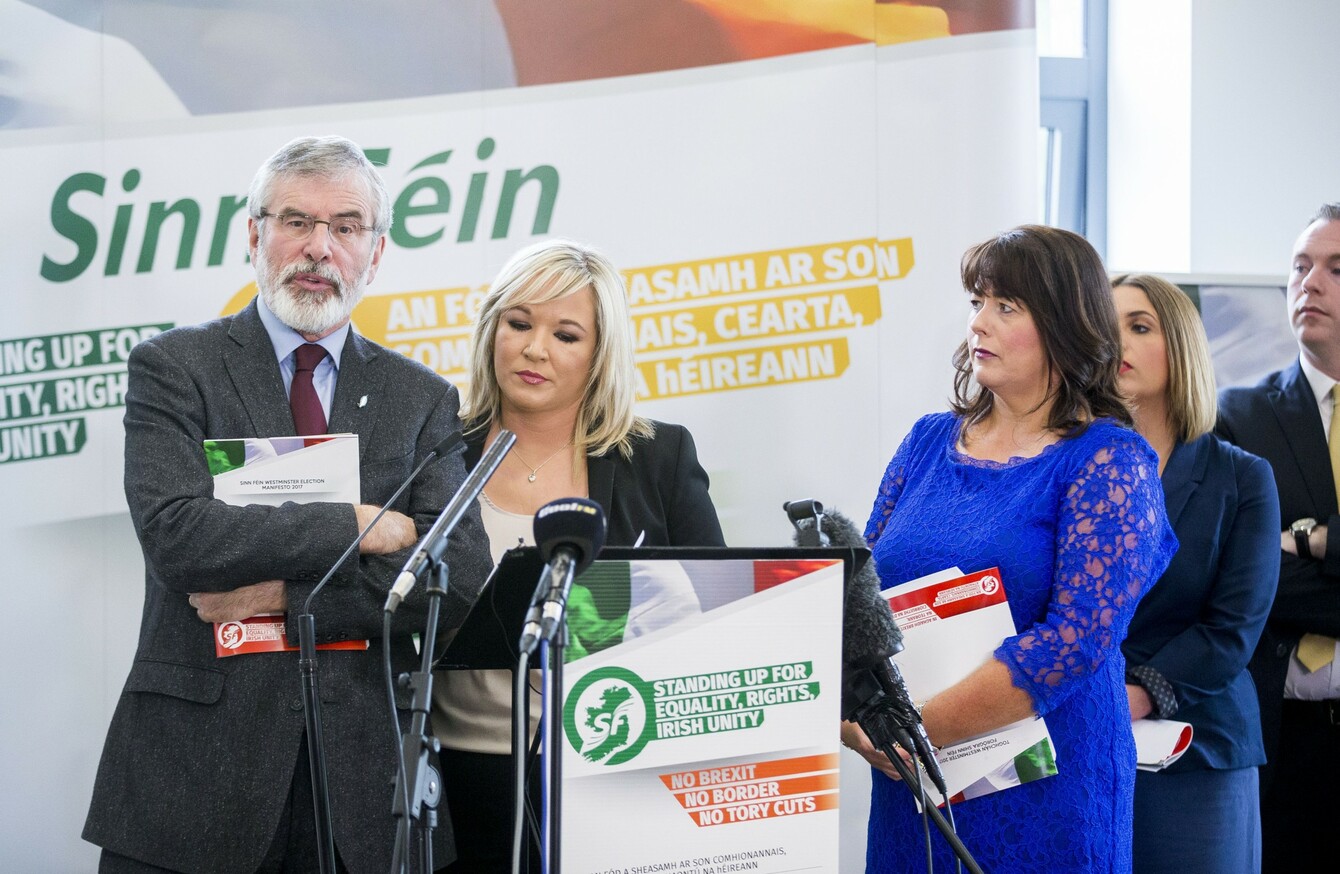 Image: PA Wire/PA Images
Image: PA Wire/PA Images
SINN FÉIN'S LEADER in Northern Ireland Michelle O'Neill has defended Jeremy Corbyn's comments on the IRA this afternoon.
The UK Labour leader has been accused of failing to directly condemn bombing campaigns by the IRA during a weekend interview and defended his close relationship with Gerry Adams and members of Sinn Féin during the 1980s.
But O'Neill defended his stance on the issue when she said earlier today that Corbyn "was on the right side of history".
"He engaged with Sinn Féin right down the years and respected our democratic mandate when others refused. He supported the primacy of dialogue and peace."
It's worth noting that Corbyn did in fact condemn the IRA when on Sky News yesterday, he condemned all the bombing by both the loyalists and the IRA.
Manifesto launch
The comments were made during Sinn Féin's launch of their Westminster election manifesto, where they called on a referendum on Irish unity within the next five years.
They criticised the Tory's proposed policies and the Brexit referendum result – and their hope that the EU could provide some flexibility to avoid a hard border between the North and the Republic of Ireland.
With reporting from Garreth MacNamee