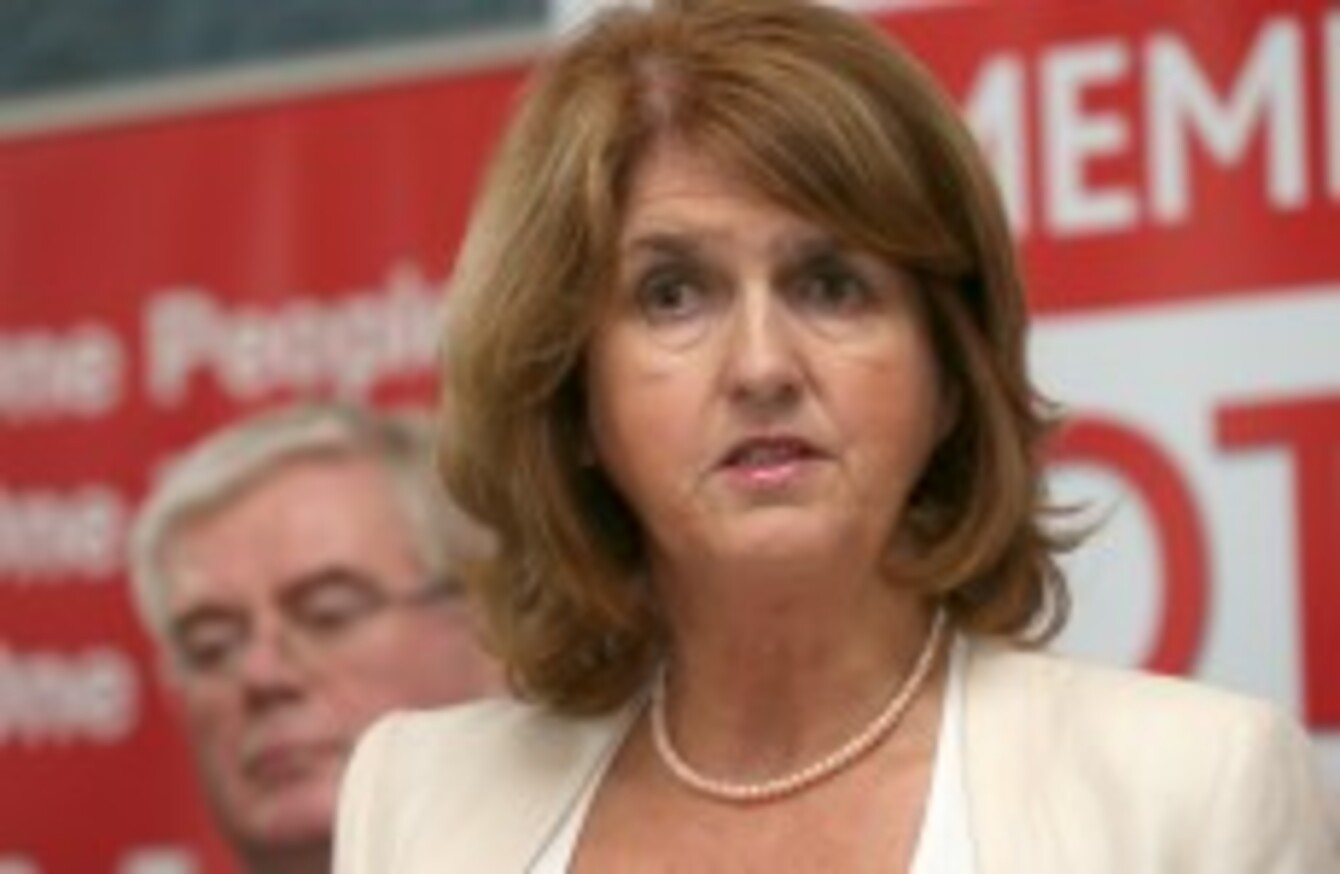 Joan Burton
Image: Laura Hutton/Photocall Ireland
Joan Burton
Image: Laura Hutton/Photocall Ireland
SOCIAL PROTECTION MINISTER Joan Burton has mounted a strong defence of the welfare state and has called for the gradual introduction of a 'living wage' in a speech today.
Burton said that with low wages and so-called 'zero-hour' contracts being "growing features of the modern work environment" there is a need for the introduction of a 'living wage'.
A living wage is defined as being the minimum income necessary for a worker to meet their basic needs including housing, clothing and nutrition. The goal of such a wage is that employees should earn enough to ensure a satisfactory standard of living.
Burton explained: "A living wage would be higher than the minimum wage, and would provide the income necessary to meet basic needs, including housing and healthcare, on top of items such as food and heating."
"In my view, we should consider a gradual phasing-in of a Living Wage," she said, adding it could begin on a voluntary basis, as is the case in London, with "buy-in from employers".
Her comments follow her call in June for the increase in the minimum wage which was slapped down by employers' groups and the Jobs Minister Richard Burton.
In the address to the Irish Labour History Society's annual conference in Dublin earlier today, the Labour Party minister has said that full employment "must be the overarching goal of economic policy".
She said that full employment is the best way of creative a "productive economy and a more caring society" but said that it would mean little unless it is accompanied "by a fair wage and the guarantee of a welfare safety net to fall back upon should things go wrong".
In the speech she also hit out at critics of the welfare state, saying their attitude that it should be "hollowed out" echoes the employers' attitude during the 1913 Lockout.
She said: "If that were to happen, ironically, it would place extra pressure on many of the major employers they champion so heavily as the model of efficient enterprise.

"Those employers are often "efficient" – and I use the word guardedly – because their employees' wages are being topped up by welfare," she said referring to the Family Income Supplement which is paid to some 40,000 working families.
#Open journalism No news is bad news Support The Journal

Your contributions will help us continue to deliver the stories that are important to you

Support us now
The Minister also hit out at 'trickle-down' economics which she said "was a con, but for three decades, governments of the right and centre bought it, and inequality thrived".
"It was a Lockout of a different, but equally insidious, kind," Burton said.
"Now, [Barack] Obama is forcibly reminding the world of an older truth: that lasting growth and shared prosperity come from the middle out and not the top down."