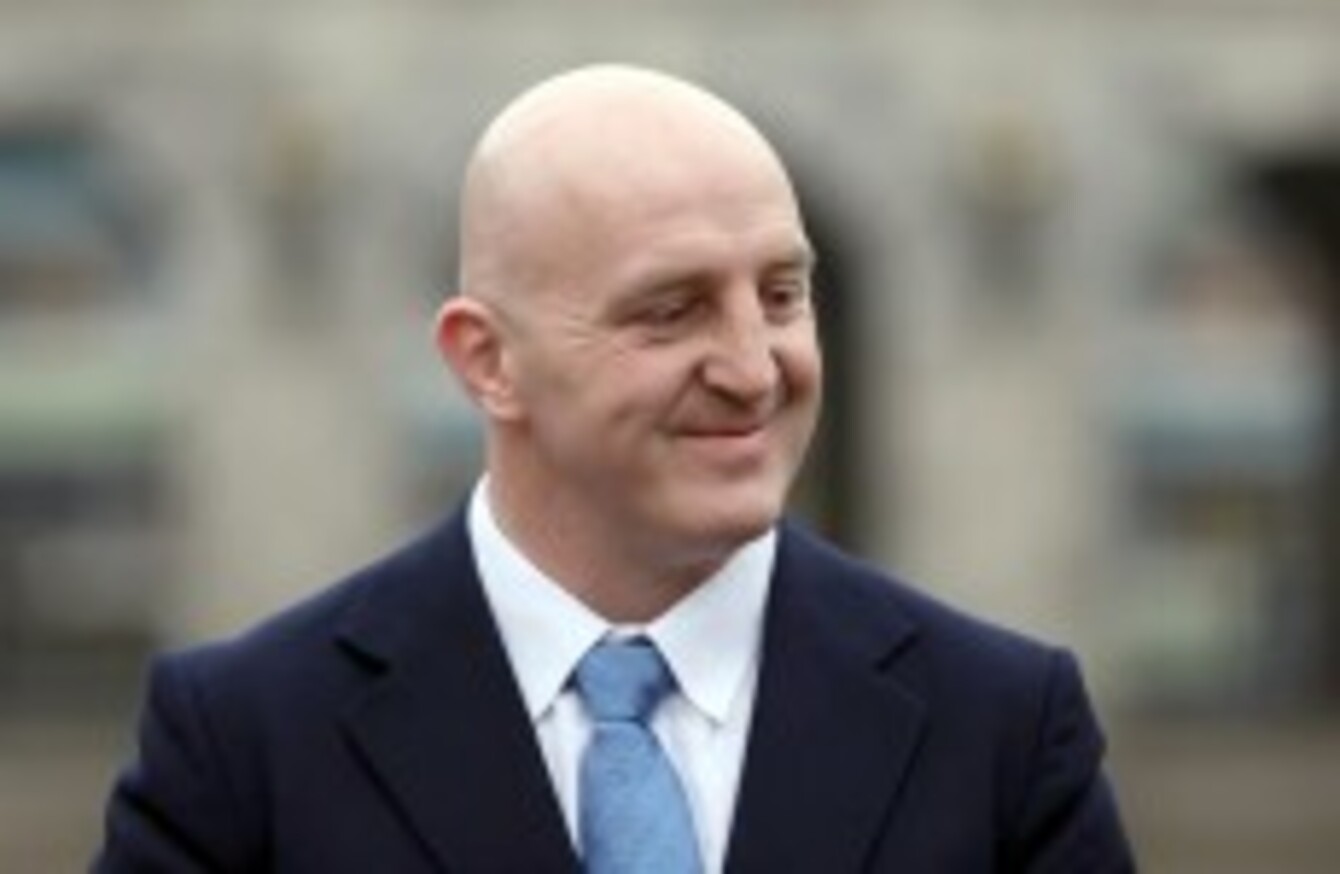 Image: Donall Farmer/INPHO
Image: Donall Farmer/INPHO
TAKING TO THE pitch in front of 50,000 fans might not seem like it has too much in common with small business, but Keith Wood doesn't agree.
The one-time Ireland captain has turned his domed head to business since retiring in 2003, and runs two medium sized enterprises. One, Tagwood, is focused on corporate events and the second, W2 events, on strategy marketing.
But the lessons he learned on the field about organisation, leadership and delegation stand to him now.
"For me, it's funny because rugby is all aggression, and everything that goes with that."
Which isn't to suggest that you should try and dump tackle a customer the next time they pay late, or rake a member of staff who misses a target.
Leadership in business and in rugby aren't that different, according to Wood.
"It's people, and it's understanding people. For me as captain, it was trying to get the best out of people who reacted in entirely different ways."
Delegation
Like Brian O'Driscoll, coming to the captaincy early was an indication of Wood's importance to the team at a young age. While he was able to impact games with his work rate and dynamism, he said he sometimes took on too much.
"I became captain of Ireland as a 24 year old. I made so many mistakes, so many errors. It was quite stark and frightening, and I was thinking 'I'm the leader, I have to do everything', and I was doing every job.
It took a period of time before I got my head around it, that I really needed to rely on the other leaders to do the job. There's no point in giving them a job and then trying to do their job for them.
However, delegating isn't as simple as telling someone to work on a task and washing your hands of it. Wood argued that the right structures and supports have to be in place to give a chance of success.
"There's a huge amount of companies that delegate, and then are put under huge pressure because the delegation that they've given hasn't got the right parameters to be able to deliver on it"
"They haven't been given the scope to do their job, or they haven't been given a brief that's good enough to cover all aspects of that job."
Positive reinforcement
On the rugby pitch and in an SME, Wood says that the power of disciplining or giving out to a junior is best used sparingly to avoid negative results.
Recounting a time when he was playing with English club Harlequins, he brought a dictaphone into the changing room and recorded his coach's half time speech.
"Our coach made 21 comments at half time. It's very hard to take in 21 comments at any time, but in ten minutes? And twenty of them were negative."
"You can give someone a bollicking from time to time, but you can't do it all the time, and it can't be constant."
Keith Wood was speaking at the annual conference of the Small Firms Association held in Dublin last week.