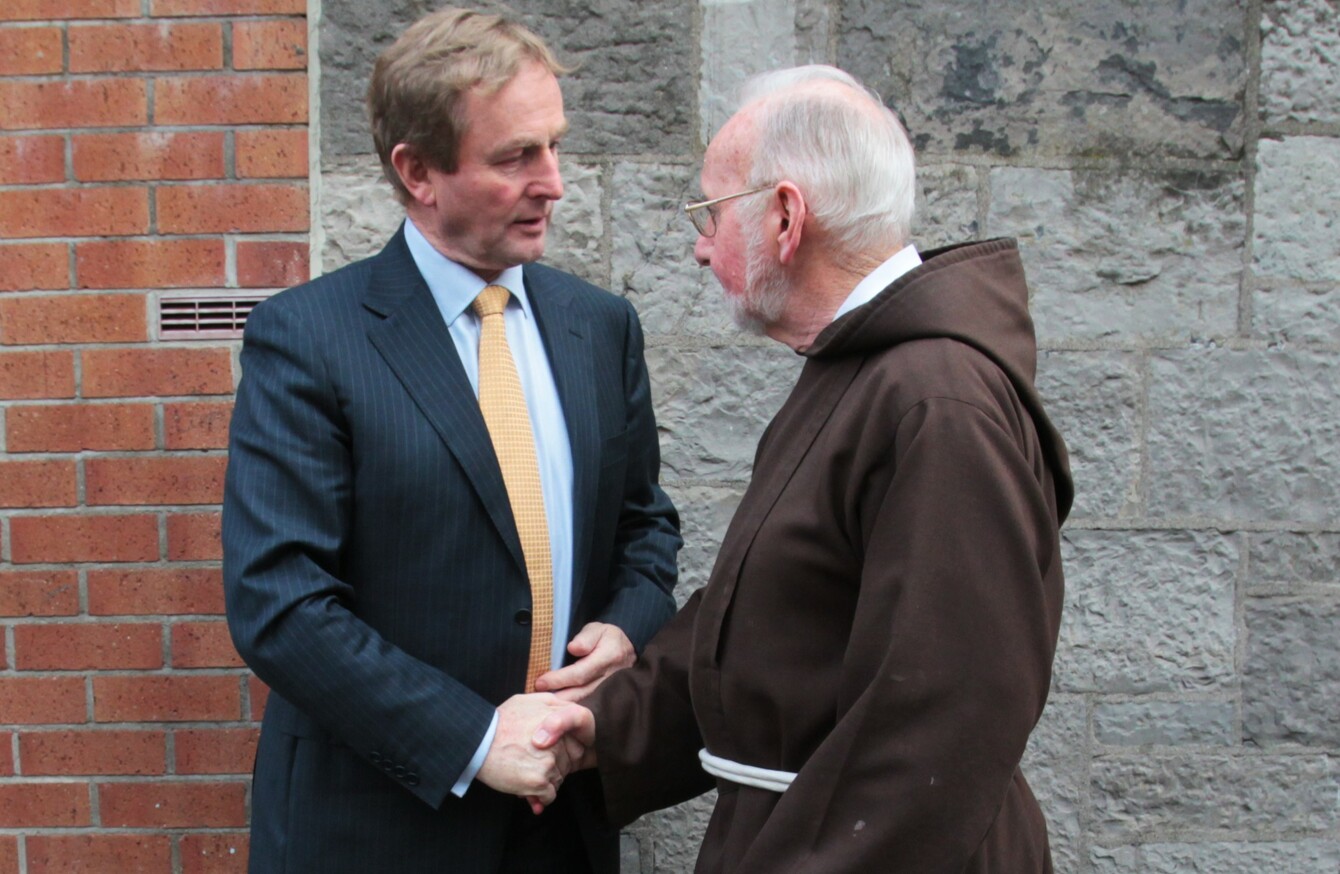 Image: Leon Farrell/RollingNews.ie
Image: Leon Farrell/RollingNews.ie
BROTHER KEVIN CROWLEY, who has been running the Capuchin Day centre in Dublin's inner city since 1969, has called on the next government to address the "bleak prospect" for people trying to raise families in the current housing crisis.
Releasing figures which showed a massive increase in demand for services at the centre since the recession, Crowley spoke of the "devastating social consequences that are being endured" by people in this country.
Between 2011 and 2015, there has been a 40% increase in the total meals served and food parcels distributed at the centre. Most worryingly, Crowley noted an 82% increase in children attending for meals.
In 2011, 4,389 children were having meals at the centre – that figure is now 8,000. Last year, some 218, 400 meals were served on site and a further 108,500 food parcels were distributed.
Appealing to whoever ends up in government after the election, Crowley said the State should compel local authorities to take responsibility for building quality housing based on people's accommodation needs.
"If the local authorities directly employ construction workers (as in the past) it will not only create decent employment in the sector, but would have the multiplier effect of giving a fresh kick start to the economy. It would also cut out the profiteering opportunities in the building sector that got us into trouble in the first place," he said.
Where are the 70,000 emigrants that the government are talking of luring back to the country going to live?   Yet again will the more vulnerable accommodation seekers be pushed further to the bottom in trying to secure a home for their families?
Crowley said his main concern is that there are more people "at risk of dying on the side of the road tonight" than when he started the centre in 1969.