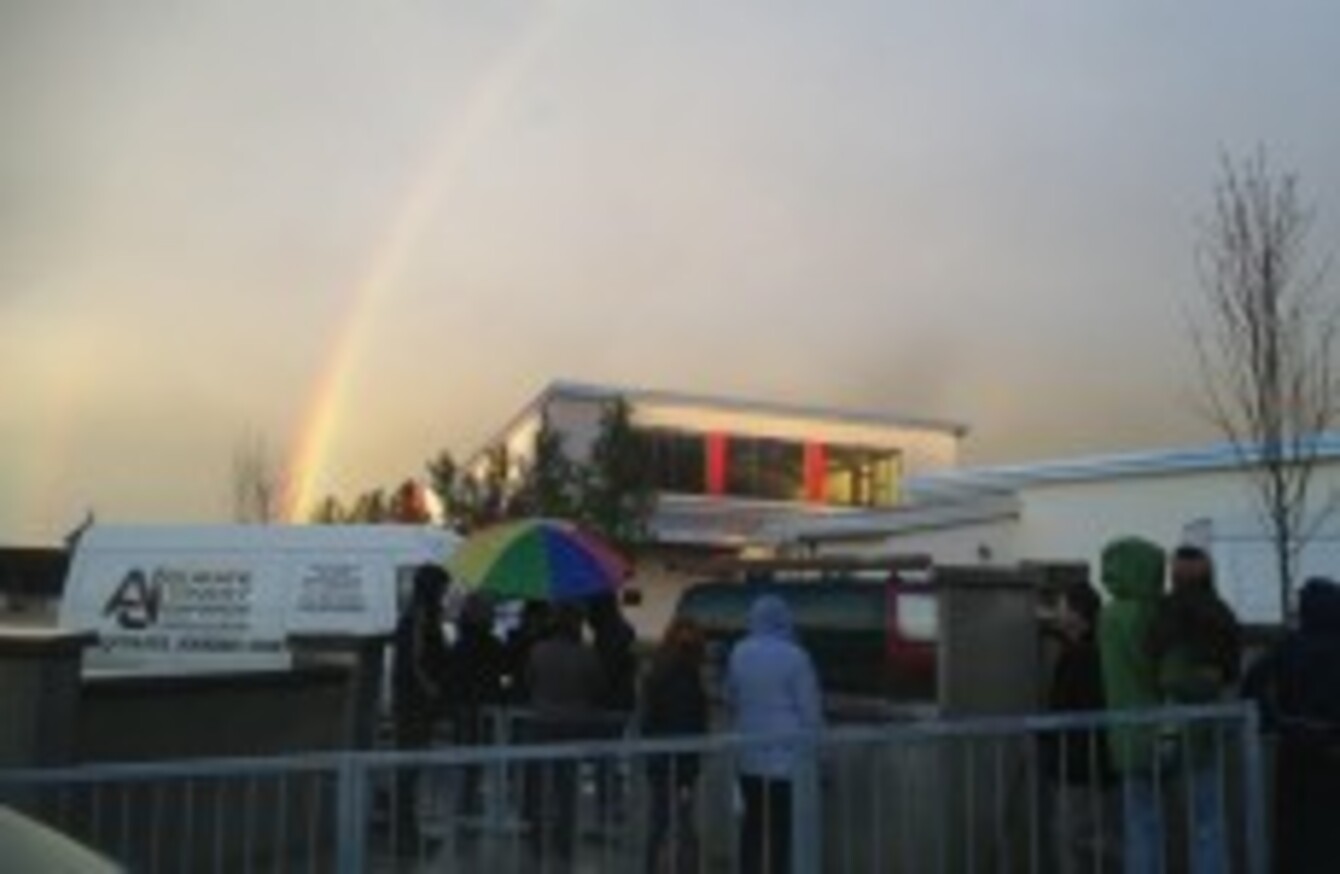 The scene outside Kilfinane NS on Thursday.
The scene outside Kilfinane NS on Thursday.
THE REPRESENTATIVE BODY for construction workers in Ireland has called for the speedy passing of a bill that has already been introduced to ensure contractors and subcontractors receive proper and prompt payments for their work.
According to the Construction Industry Federation (CIF) there will be more incidents like that at Kilfinane National School in Limerick if the bill is delayed further.
On Thursday evening subcontractors who had worked at the school came to remove many of its fittings claiming they were owed money from the main contractor.
The CIF said it does not condone the taking of materials from any school but said subcontractors are being driven to taking "drastic measures".
A spokesperson for the organisation told TheJournal.ie that the incident at the Kilfinane school was "symptomatic of a bigger problem".
"There are disputes like this going on all around the country right now," he said. "It's not reported on much but anecdotally we have heard of these kinds of incidents happening elsewhere".
The spokesperson said it is "frustrating" for workers as many have "problems putting bread on their tables and they don't know when the next pay cheque is coming".
To tackle this problem, the body is calling for a bill that has already been introduced to be passed without further delay.
Over two and a half years have now passed since the introduction of the Construction Contracts Bill which is now in its second stage reading and is due to come before committee.
The Office of Public Works (OPW) told TheJournal.ie that once a number of issues have been examined, Minister of State, Brian Hayes, will bring proposals to government in advance of committee stage early next year.
In a statement, Hayes said inclusion of this commitment in the Programme for Government "reflects the pressing need to protect small building subcontractors by creating a level playing field in the construction sector".
"To do this we must ensure that these complex issues are properly assessed," he said.
"Legislation in this area must be robust and avoid imposing unnecessary regulatory or cost burdens on parties in dispute, the state or others. As such I am determined to advance legislation as soon as possible."
However thr CIF said the "foot dragging" by the government is unnecessary as the bill already has cross party support and all that remains now is to enact it.