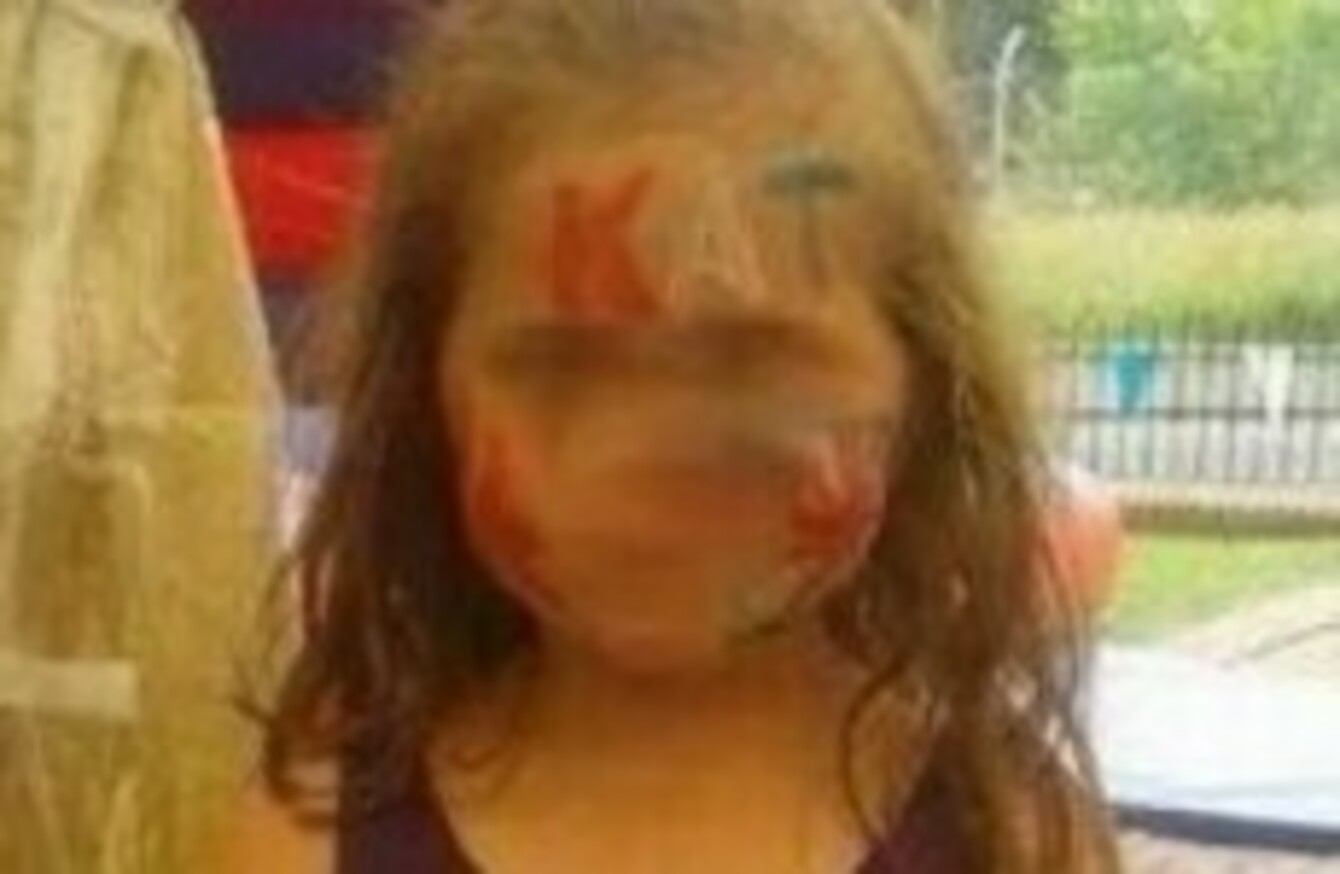 THE MOTHER OF a five-year-old girl who was pictured with a sectarian slogan painted on her forehead will not be prosecuted.
The image of the child from Northern Ireland, which was taken at a Twelfth of July party, was widely circulated on social media last year. She can be seen with paint across her face and on her head are the letters 'KAT'. This is an abbreviation of the anti-Catholic slogan "Kill All Taigs".
Her 31-year-old mother had been questioned by police after the photo emerged online. The Irish News reports today that police sent a file to prosecutors to decide whether to pursue a case for "improper use of electronic communications to cause anxiety".
However the Public Prosecution Service has decided not to move forward with the case, reportedly because they cannot prove who posted the photo on Facebook.
In a statement, the service said:
We can confirm that a decision has been taken not to prosecute an individual in relation to a complaint made to police involving the dissemination of an image on social media on the 13th of July 2014. Following careful consideration of the available evidence, it was concluded that the Test for Prosecution was not met.
Last year, the girl's mother said she had not seen the facepaint before it was done and that the children had painted it on each other after seeing it on walls in the area.