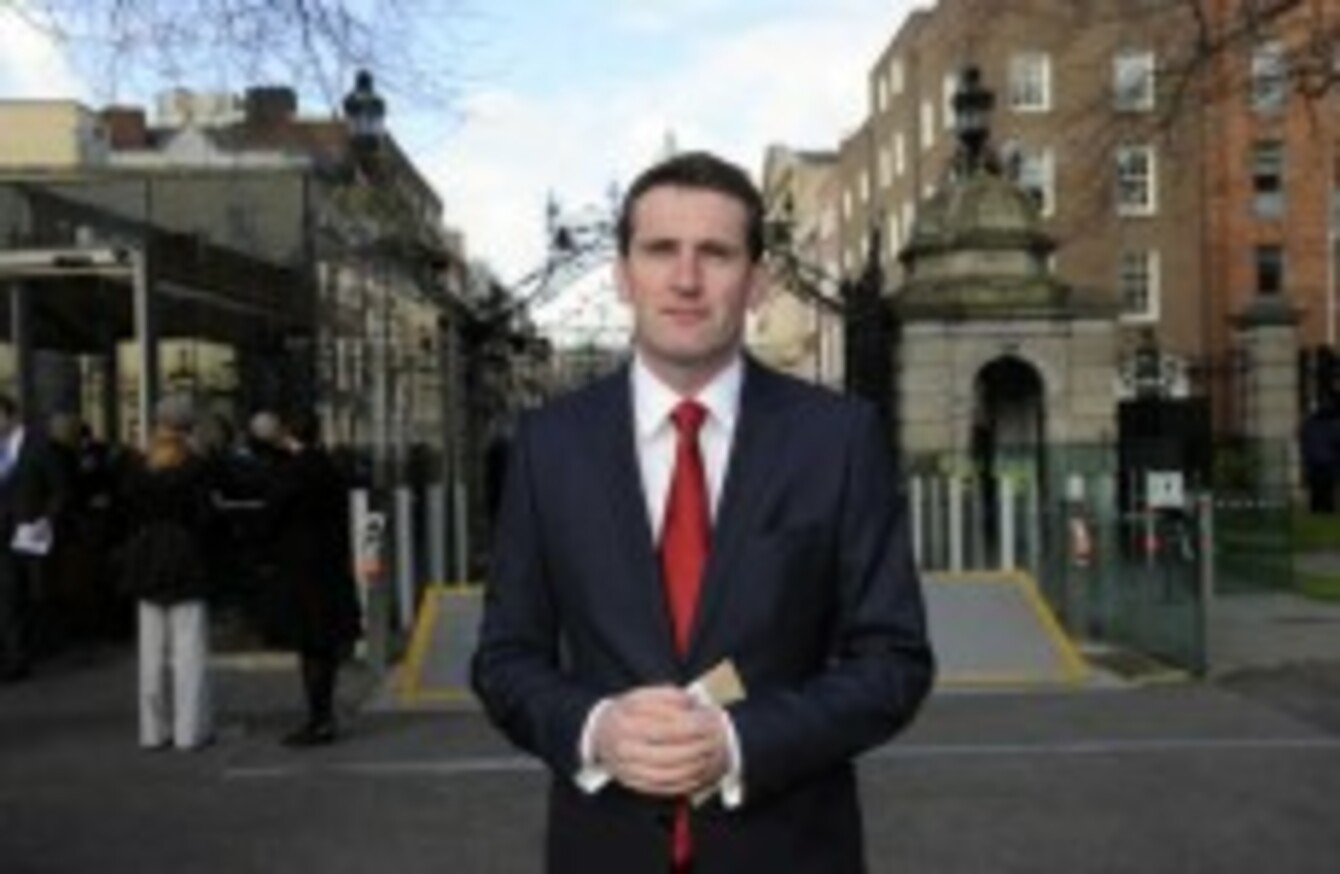 Image: Sasko Lazarov/Photocall Ireland
Image: Sasko Lazarov/Photocall Ireland
AS A PUBLIC representative, Labour TD Aodhán Ó Ríordáin is accustomed to receiving negative feedback but a "shocking" email he received this week prompted him to post it to his blog.
Speaking to TheJournal.ie today, Ó Ríordáin said he was "taken aback" by the content of an email entitled 'Mr. Gilmore's statement on same-sex marriage'.
The writer called on the Dublin North Central deputy to distance himself from the Tánaiste's support of same-sex marriage. In it, the author also condemned groups that lobbied for equality for gay men and women.
While I can just about understand how their rhetoric might convince 'radical' students and 'go-with-the-flow' adults, I am stunned that it has convinced you and your colleagues in The Labour Party.
Read more of the email here
Asked why he published the letter in full, Ó Ríordáin said he feels it is important for the public to be aware of the types of communications that public representatives receive.
As a supporter of same-sex marriage, he also said it is useful for groups to know the opinions they will be up against when debating certain issues, in particular those around racism, equality and children's rights.
"People who promote such things need to be aware that some people are stuck in a different time zone and these are the people we have to have debates with," he added. "I suppose I want people to debate these things and to do so they have to be aware of all the viewpoints."
If the email was just a poisonous or personal rant – as I've got in the past – I would not have put it up but these ones, which try and present themselves as intelligent are more worrying and more dangerous. The are not being personally abusive and assume they are making a considered argument.
There was general condemnation of the post on Ó Ríordáin's Twitter page after he published the blog update this morning. The deputy said he received the same response in July 2011 when he released an email from a constituent against gay teachers.
These people are in a minority, but having said that, it's interesting for us to be exposed to people who hold these difficulties. It is good to get a sense of other people's opinions.
Ó Ríordáin says he remains concerned about the upcoming Children's Referendum, stating that the resistance to change across Ireland is underestimated.