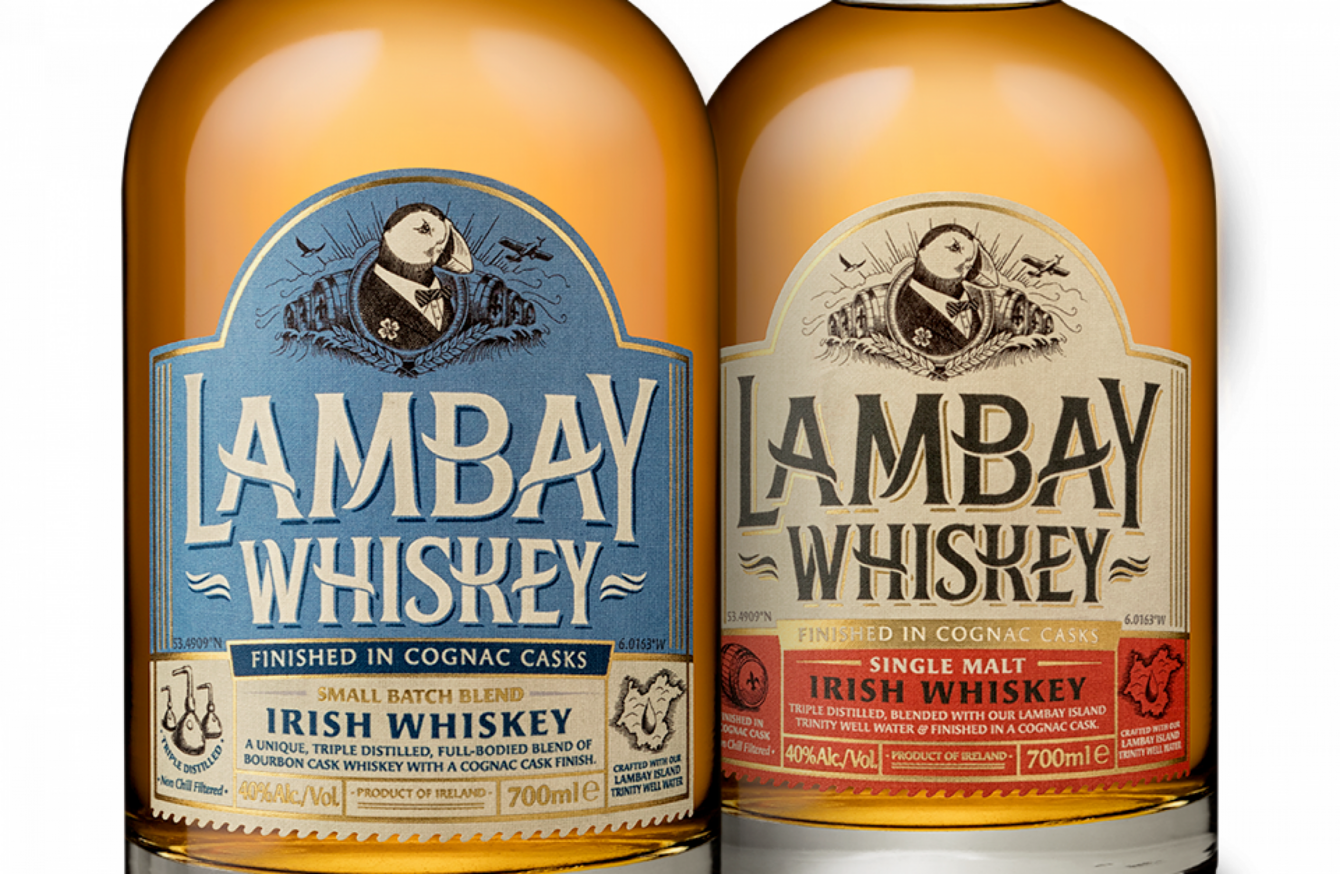 Image: Lambay Irish Whiskey
Image: Lambay Irish Whiskey
A FRENCH COGNAC maker has pumped millions of euro into a whiskey venture it established with Anglo-Irish aristocrat Lord Revelstoke.
New company filings show that Camus Holdings has put €2.4 million into the Dublin-based Lambay Irish Whiskey brand.
Alexander Baring -  the seventh Lord Revelstoke and descendant of the family behind the collapsed Barings Bank – founded the outfit in February of last year in partnership with Camus Cognac.
Speaking to Fora, Lambay Irish Whiskey brand manager Sabine Sheehan said the latest funding is part of a long-term investment to "grow our brand in Ireland and internationally".
"Even though we are an independent Irish whiskey company, our mothership is Camus. They're showing great confidence in this category and sector at the moment by giving us this investment," she said.
Global markets
Sheehan said the company is primarily focused on making it big in the US and launched in America during St Patrick's Day week.
Lambay Irish Whiskey is available in New York and New Jersey, and it's expected the drink will roll out to another 14 states by the end of this year.
"Our second market is Ireland, although we don't see Ireland as a huge volume market for us considering the competition," Sheehan said.
Comans Beverages – the company that distributes Dutch Gold beer and Druids cider – has been appointed Lambay's national distributor. The whiskey will be officially launched at an event in Howth Yacht Club on Wednesday.
As well as setting its sights on the States, Lambay Irish Whiskey is keen to make the most of Camus's global reach in airport duty-frees.
"For us with our connections with Camus Wines and Spirits, who are very strong in global travel retail, we're already best placed in Hong Kong, Seoul, Taiwan, Dubai and just signed a deal in Germany," Sheehan said.
Lambay Irish Whiskey borrows its name from Lambay Island, located roughly five kilometers off the coast of Dublin, where Lord Revelstoke lives in a castle.
The island – which houses a private wildlife sanctuary – has been under the ownership of the Baring family since 1904.
The whiskey company currently has two drinks in its portfolio, a 'small batch blend' and a single malt whiskey both matured in bourbon barrels and finished in cognac casks.
The brand is not distilling its own whiskey, however some of its product will be matured on the island.
The company also sources its water for production from Lambay Island's own 'Trinity Well'.
Sign up to our newsletter to receive a regular digest of Fora's top articles delivered to your inbox.
Written by Conor McMahon and posted on Fora.ie