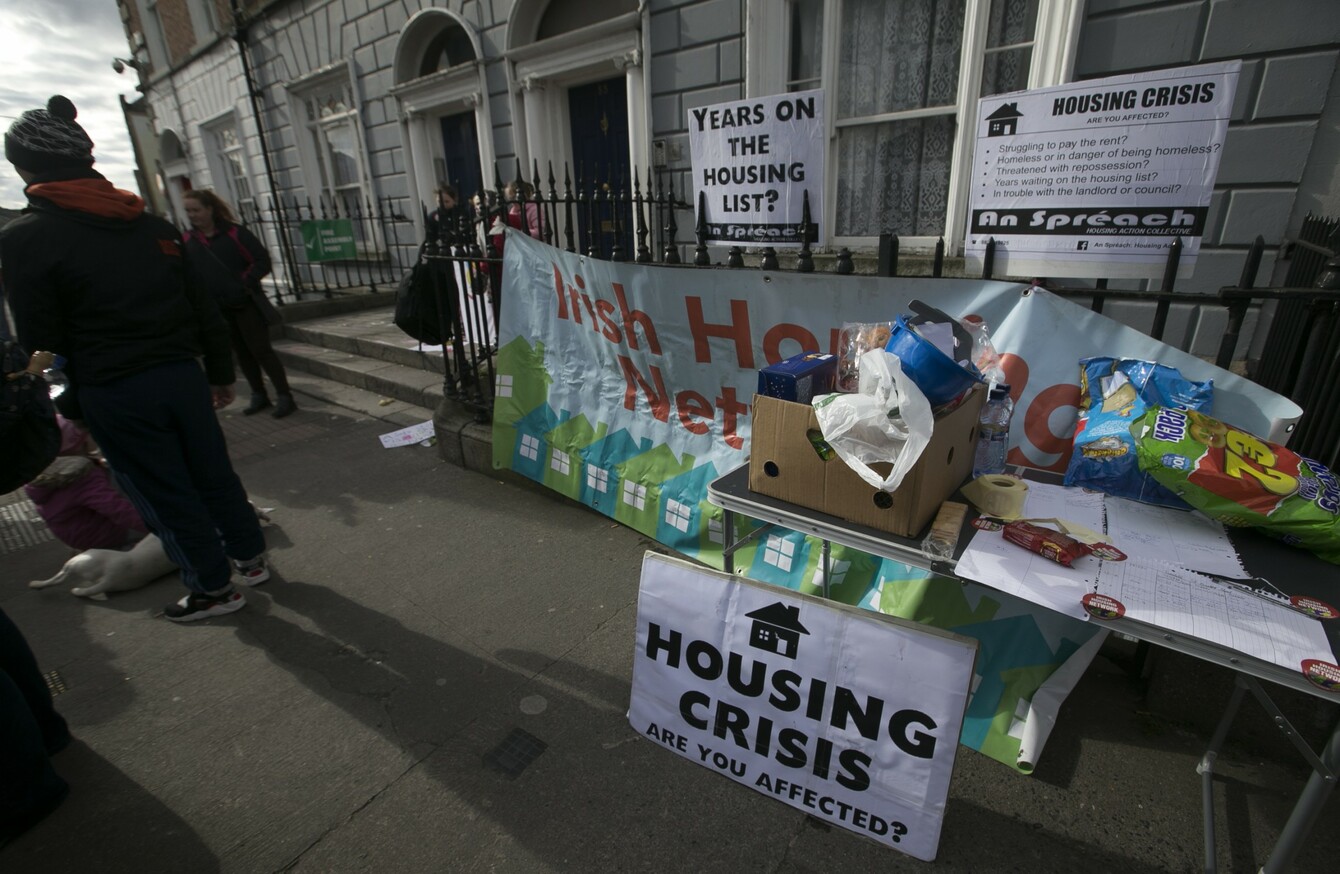 Image: Sam Boal
Image: Sam Boal
LANDLORDS HAVE HIT out at Housing Minister Simon Coveney over aspects of the Residential Tenancies Bill which they described as"grossly unfair and possibly unconstitutional".
Chairman of the Irish Property Owners Association (IPOA) Stephen Faughnan said there are two particular sections which "infringe the property rights of landlords" and do nothing to help tenants.
The bill was designed to help end unfair evictions and curtail spiraling rental costs.
Faughnan said "Section 30 of the Bill attempts to prohibit landlords from legitimately ending tenancy contracts when selling more than 5 units in any development.
Assault
"While Section 31 seeks to repeal a landlord's right to terminate a further tenancy within the first six months. Both of these proposed provisions can only be described as a further assault on the providers of private rental accommodation, being grossly unfair, possibly unconstitutional and way out of line with the need to create a working partnership between the state and private landlords."
He went on to say that there are many legitimate reasons why a landlord has to terminate a tenancy and the provider has to have the right to call on that course of action when necessary.
No responsible landlord willingly ends the tenancy of a tenant who abides by the responsibilities which go with being a tenant, and the minister would be far better off working with the Minister for Finance to create a more effective tax structure which would encourage landlords to stay in the business.
Faughnan went on to say that current government policy means landlords are subjected to discriminatory tax treatment.
He added:"Until the Government accept private landlords as their partners in the provision of accommodation, there will be serious impediments which are increasingly difficult to solve."
The latest Dublin rough sleeper count published today showing that 142 people were sleeping out in the cold on 22 November,
Labour's Brendan Howlin said there are hundreds more individuals and families who are in emergency accommodation and thousands more who have a real fear that they will lose their home through exorbitant rent increases or eviction because the property is being sold or the lease is running out.
He said:
These people cannot wait until more homes are built. They need security now.
The most recent report by Daft.ie shows that the annual rate of rental inflation nation-wide is 11.7%.