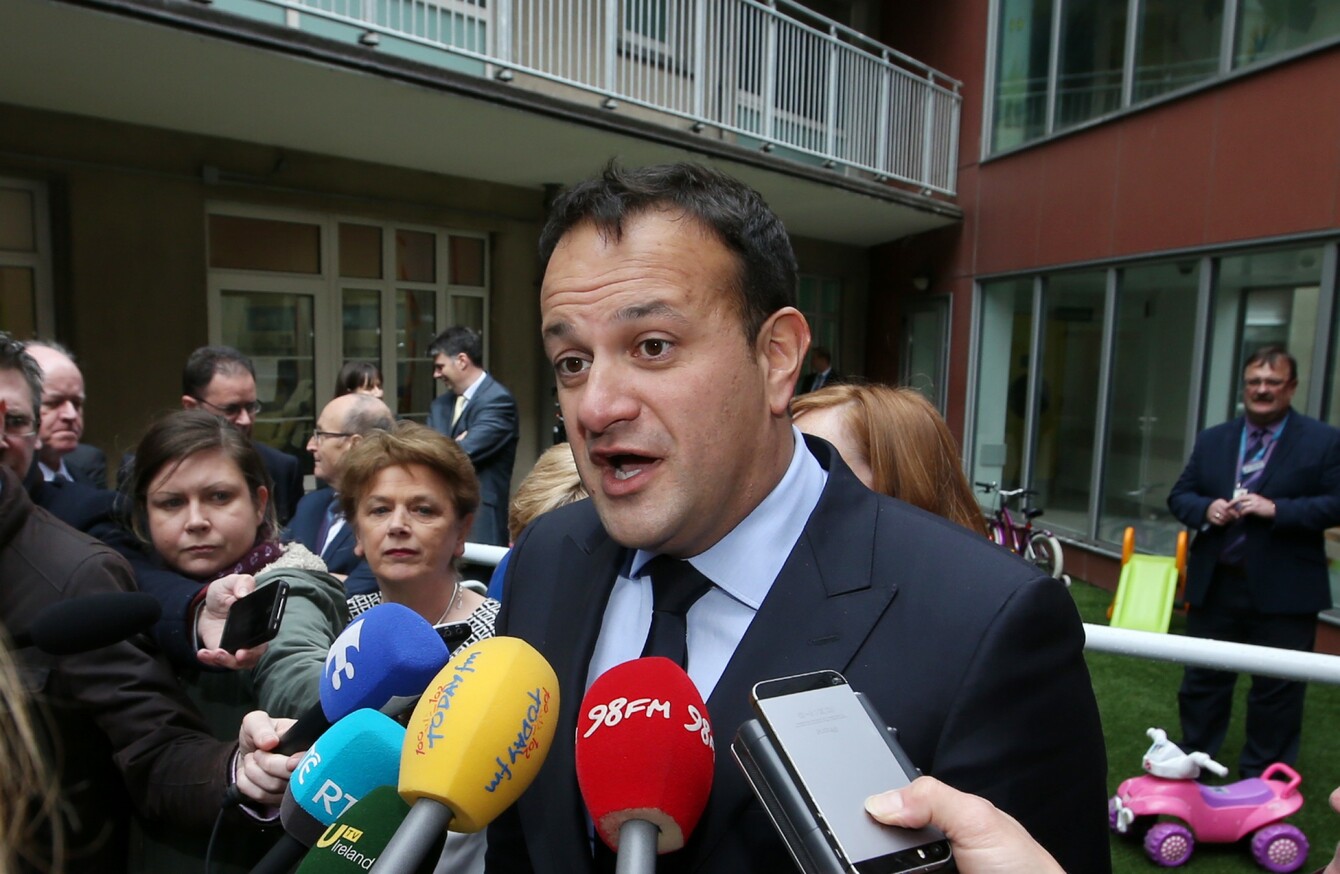 Image: Sam Boal
Image: Sam Boal
LEO VARADKAR IS the preferred next leader of Fine Gael.
The findings are contained in a Claire Byrne Live/Amárach Research poll for TheJournal.ie that was carried out this week.
The question asked was: "Who would you like to see lead Fine Gael after Enda Kenny?"
A total of 44% per cent of respondents chose Varadkar – currently minister for social protection.
Housing Minister Simon Coveney was the second most-popular choice at 34% and Justice Minister Frances Fitzgerald was in third place, with 22% of respondents saying they'd like to see her as the next leader of Fine Gael.
Kenny has said he wants to remain in office for the duration of the Dáil term, but has conceded he won't lead the party into the next general election.
Varadkar was most popular with 25 to 34-year-olds. Of that age group, 58% chose him as their preferred next leader.
He fared less well with the 45 to 54 age group – 39% of that age group chose him, with 41% instead opting for Coveney.
Fitzgerald was most popular with 18 to 24-year-olds (36%) but least popular with 25 to 34-year-olds.
Varadkar was the most popular choice in Dublin (48%), Leinster (45%) and Connaught (46%). However Coveney was the preferred next leader in his home province of Munster with 43%.
The poll was conducted by Amárach Research on 16 May. The survey panel comprises more than 1,000 adults who all own a smartphone. More details here.