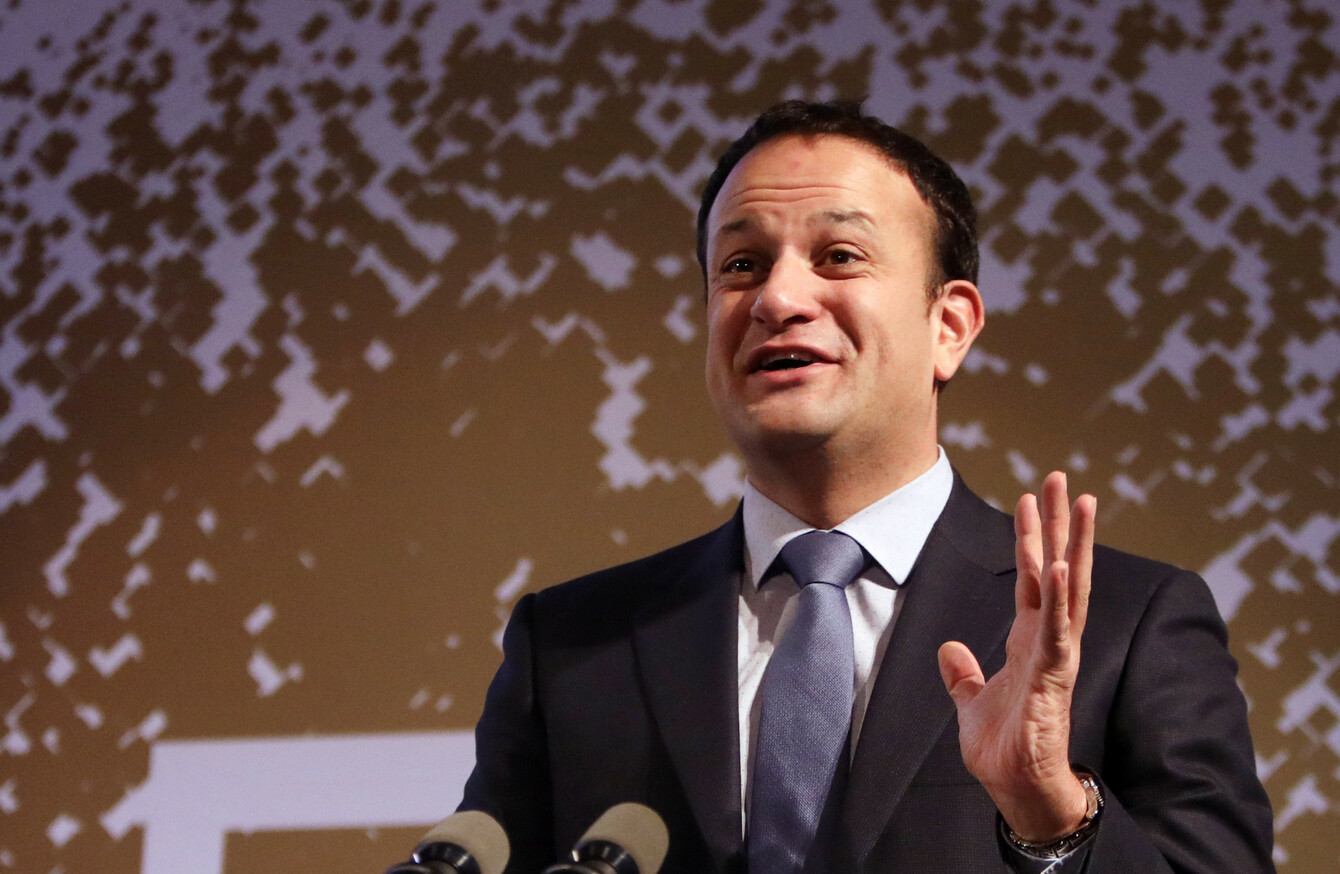 Image: Leah Farrell via Rolling News
Image: Leah Farrell via Rolling News
TAOISEACH LEO VARADKAR has seen his approval rating increase substantially again, according to the latest Irish Times/Ipsos MRBI opinion poll.
Varadkar's approval rating – up seven points to 60% – is now higher than for any taoiseach since Bertie Ahern back in 2007, just before the economic crash.
Satisfaction with the three main opposition leaders had dropped slightly in each case.
Micheál Martin's approval rating among Fianna Fáil voters has seen a small drop – this suggests that although his change of mind on abortion may have been deemed unpopular within some sections of his party, it has not had a significant impact.
Support for Fine Gael has dropped slightly by two points, coming in at 34%. Fianna Fáil and Sinn Féin are both unchanged at 25% and 19% respectively. Labour has also remained unchanged at 4%, and Independents/others are up two to 18%.
The fall in Fine Gael support, albeit minor, brings an end to an 18-month period in which the party saw its support increase in every poll.
Corresponding to Varadkar's surge, satisfaction with the government has risen three points to 44%. This is the highest since Fine Gael came to power in the government seven years ago.
A majority of voters (58%) say the country is "generally going in the right direction", while 34% say it's going in the wrong direction.
The poll was conducted on Monday and Tuesday of this week, among a sample group of 1,200 voters aged 18 and over, at 120 sampling points in all constituencies.