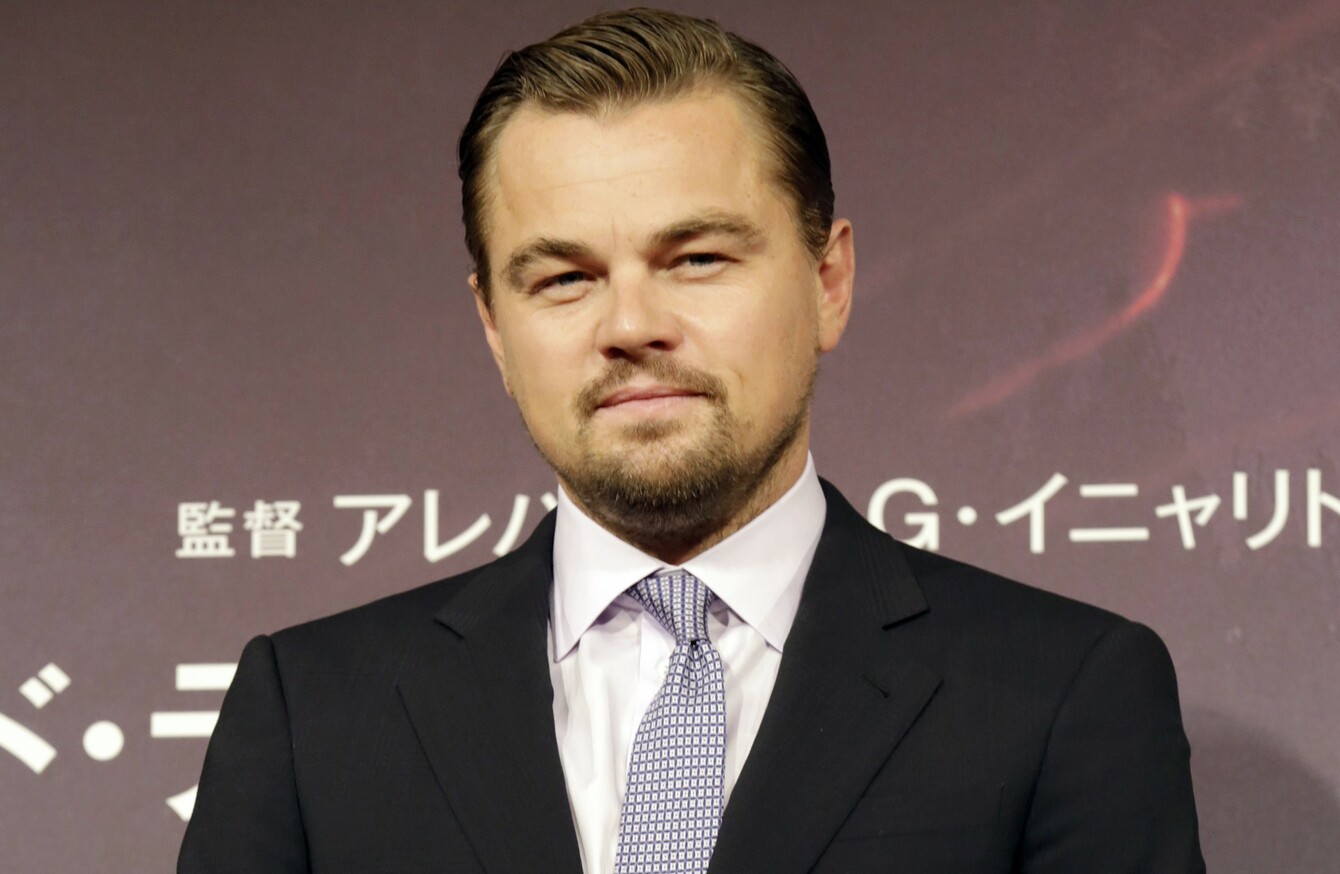 Image: AP/Press Association Images
Image: AP/Press Association Images
OSCAR WINNING ACTOR Leonardo DiCaprio has unveiled a new, free technology that allows users to spy on global fishing practices, in a bid to curb illegal fishing.
The release of Global Fishing Watch was announced yesterday.
It aims to offer a crowd sourced solution to the problem of illegal fishing, which accounts for up to 35% of the global wild marine catch and causes yearly losses of $23.5 billion (€20.9 billion), according to the UN Food and Agriculture Organisation.
Overfishing is also a growing problem worldwide, with about two-thirds of fish stocks in the high seas either over exploited or depleted, said the FAO. Some of the planet's largest fish, including tuna and swordfish, are below 10% of their historical level.
Using satellite technology combined with radar aboard boats, the site GlobalFishingWatch.org allows people to zero in on areas of interest around the world and trace the paths of 35,000 commercial fishing vessels.
"It gives the public an opportunity to see what is happening, even out in the middle of the ocean," said John Amos, president and founder of SkyTruth, one of three partners in the project along with Google and Oceana.
"We need the public to be engaged to convince governments and convince the seafood industry that they need to solve the problems of overfishing," Amos told AFP.
The project has cost $10.3 million over the past three years to build, with six million of those dollars contributed by DiCaprio himself, Oceana vice president for US oceans Jackie Savitz told AFP.
In order the make the data available for free, the partners negotiated a deal with the satellite company Orbcomm to use its three-day old data, which is described as "near real-time," along with historical records.
Users could zero in on a marine protected area and see if any boat tracks have crossed into waters where they should not have been.
One could scan the map for any evidence that large vessels are fishing in areas that are reserved for small-scale fishermen.
Vessels can be tracked by name or by country, or by traffic inside exclusive economic zones.