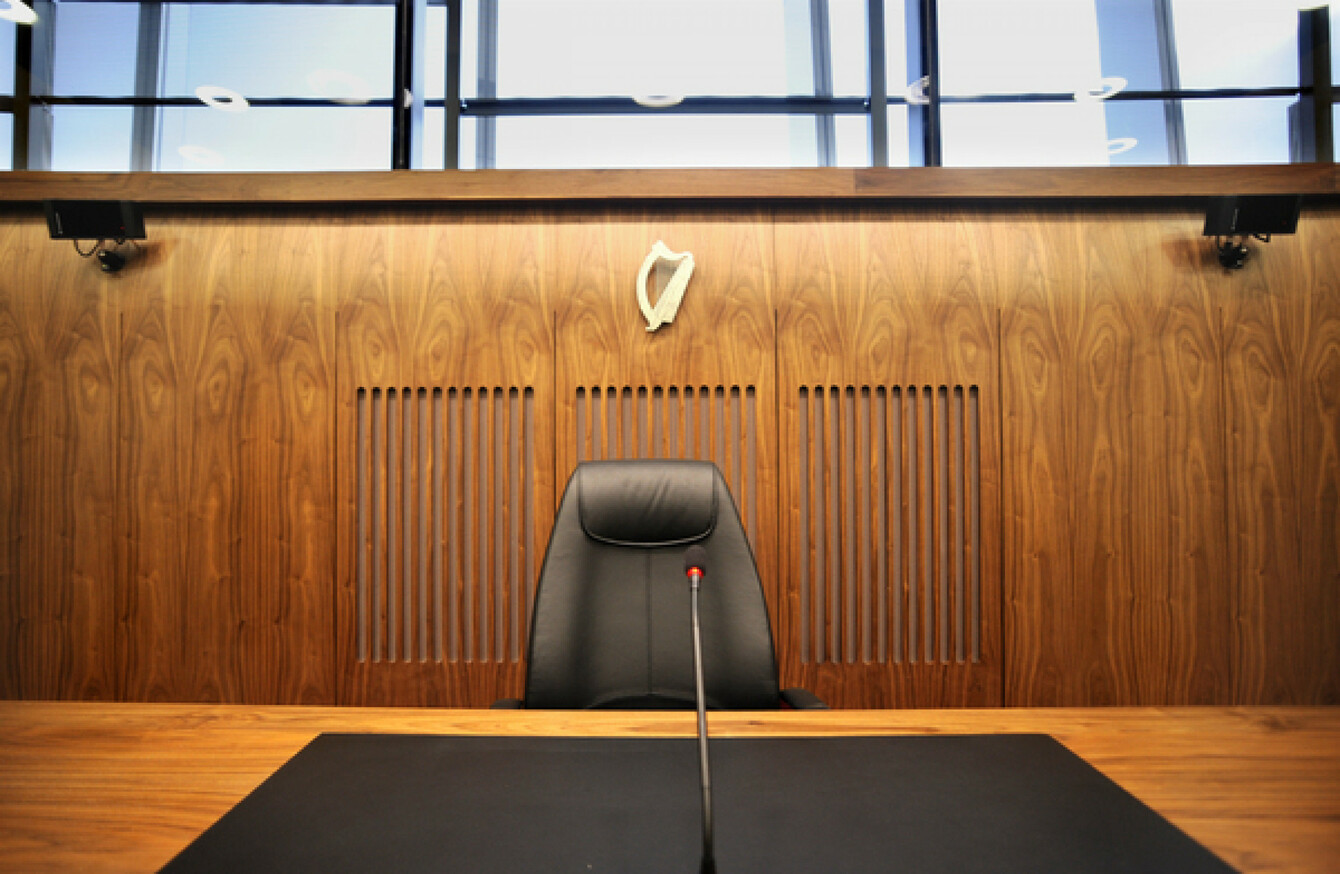 Image: Sasko Lazarov/Photocall Ireland
Image: Sasko Lazarov/Photocall Ireland
A LAOIS WOMAN has described how a local horse trader ended her dream of becoming a vet when he raped her during her school holidays.
The now 41-year-old woman said John Phelan (54) changed the entire path of her life when she took a summer job with him looking after animals on local farms.
The woman, who waived her anonymity so that Phelan could be named, said the job she had taken hoping to prepare for her future, instead led to the end of her dreams.
Phelan of Kilbricken, Mountrath, pleaded guilty at the Central Criminal Court to four charges of sexual assault and two of raping the woman when she was aged between 14 and 16 years at various locations in Laois, including at his home, on dates between 1992 and 1993.
He entered the pleas after the trial had commenced and the woman had given her direct evidence, but before she underwent cross-examination.
Phelan, a married father-of-two, served a seven-year sentence from 2008 for raping and sexually abusing a young girl in 1989 and 1990 when she was between nine and 11 years old.
He was convicted by a Circuit Court jury earlier this month of sexually assaulting another girl on two occasions in 1992 when she was 11-years-old and is awaiting sentence in relation to that.
Garda Michael Kennelly told Patrick McGrath SC, prosecuting, that Phelan's young neighbour had an interest in animals and asked if she could work with him during school holidays in 1992.
After the first few days, Phelan began asking the then 14-year-old personal questions about her boyfriend that made her uncomfortable. This progressed to kissing, fondling her breasts and vagina and digital penetration.
Garda Kennelly said although the teenager was embarrassed and uncomfortable, she didn't want to lose her job.
The garda told McGrath that on one occasion Phelan told the girl to bring swimwear so they could go swimming. The one-piece she wore that time made it difficult for Phelan to grope her so she wore it on subsequent occasions to offer her some sort of protection.
The garda said Phelan was almost caught molesting the girl by his wife and a local premises owner and this gave him "a thrill".
The court heard that from mid-July 1992 Phelan raped the teenager on two occasions. The first time was at a farm Phelan had been looking after and the second time was in an animal feed room at a derelict cottage.
Phelan told the girl to relax when she found the second attack extremely painful. He assured her it would "get easier after a while". The woman didn't tell anyone about the offences because she was scared and Phelan was her neighbour.
In her victim impact statement, which she read in court, the woman said when she heard Phelan was out of prison she asked herself how she could "protect him with my silence and feelings of guilt and shame".
She said too many people had been impacted by Phelan's "selfish and cruel twisted desires".
The woman revealed that she had always considered herself a strong person but despite all her "bravado" she eventually had to seek help for depression. She said a deep mistrust in men had been ingrained in her and she lost the bond with her father for life.
She described being constantly on alert around young girls because her own parents missed the signs of her abuse. She told the court she dreaded writing a victim impact statement as she is not a victim, but a survivor.
The woman paid tribute to Garda Kennelly, who "became my guardian angel and friend for life".
"Without his true kind manner and unending patience, I could not do what was needed", she said, commending the garda's professionalism over the four years dealing with the case.
She also thanked the Tullamore Rape Crisis Centre, other gardaí on the investigation team, the DPP and her friends and family.
Garda Kennelly agreed with John Peart SC, defending, that Phelan had worked throughout his life. The garda accepted that Phelan attended and completed a sex offenders course while in prison.
The garda further accepted that Phelan made a full expression of remorse to his probation officer.
Justice Deirdre Murphy remanded Phelan in custody and adjourned the sentence till October when she will hear a full plea of mitigation from the defence.
Comments have been closed for legal reasons.