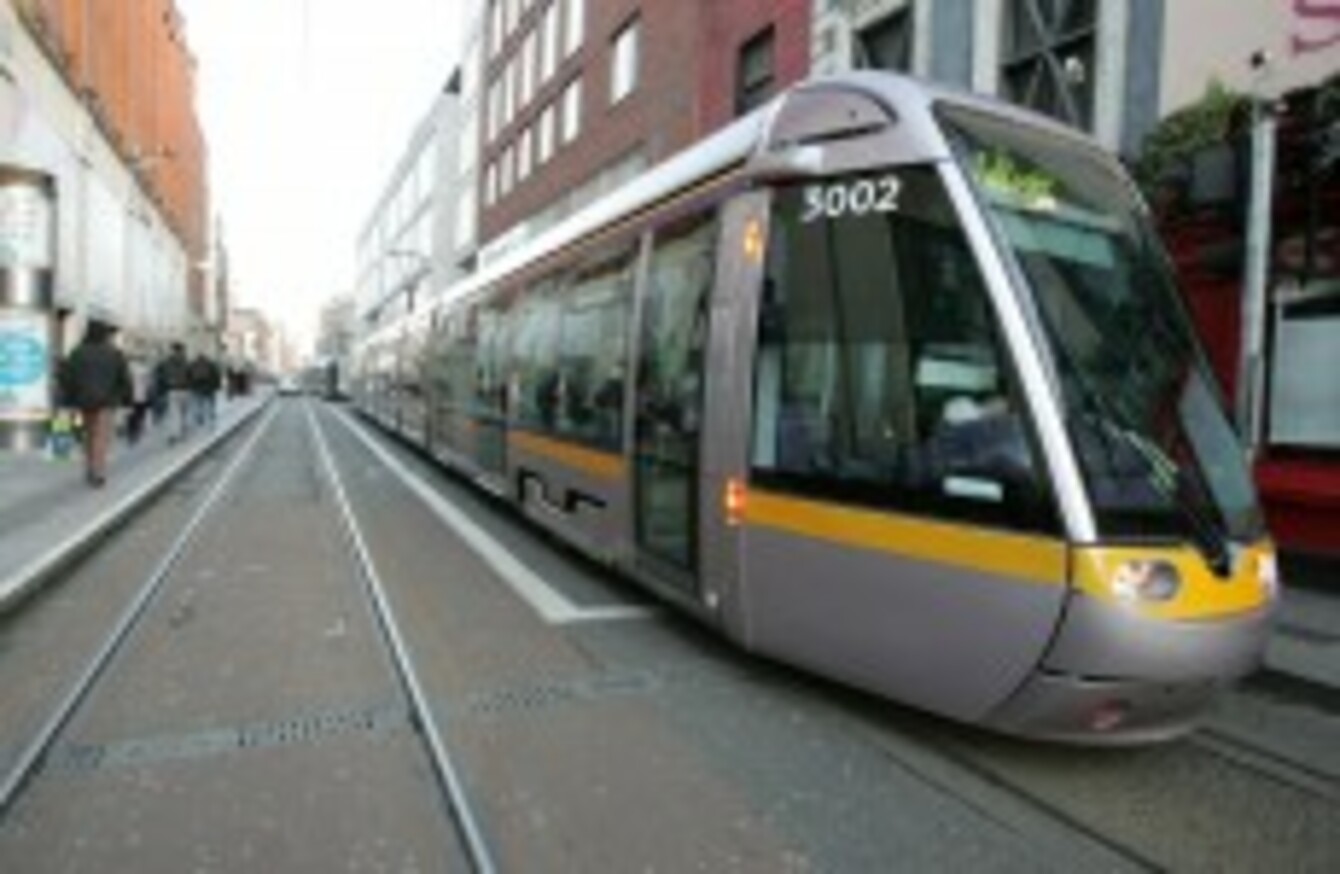 Image: Sam Boal/Photocall Ireland
Image: Sam Boal/Photocall Ireland
TRANSPORT MINISTER LEO Varadkar announced today that work will start on the new Luas BXD line next year after Cabinet discussed the project's updated business plan today.
Minister Varadkar will now ask the National Transport Authority (NTA) and the Railway Procurement Agency (RPA) to prepare for work to start in May 2013.
"This is an important step for the Luas BXD project, which will link up the existing Luas lines and give Dublin an integrated commuter rail network for the first time," he said.
"The two Luas lines should have been joined up years ago. It's a privilege for me as Minister for Transport to be able to finish the job."
Varadkar informed Cabinet today of his intention to approve arrangements for the construction of the LUAS BXD. His decision is based on the project's updated business case, and follows An Bord Pleanála's decision earlier this year to grant a Railway Order which allows the line to be built.
The project will cost €370 million and is likely to generate up to 800 jobs during the construction phase, with a further 60 permanent jobs. Funding for the project has been included in the Government's capital allocations under the Infrastructure and Capital Investment 2012-2016 plan, which gave priority to Luas BXD.
The first stage of construction – the pre-construction enabling works – is due to start in May 2013 with the main construction works starting in 2015. The project is scheduled for completion in late 2017.
The Department of Transport said every effort will be made to minimise the impact of construction works on the business community, road users, pedestrians, and residents in the city centre area.
An initial working group comprising the RPA, NTA and Dublin City Council has been established to develop traffic management arrangements during the construction phase.