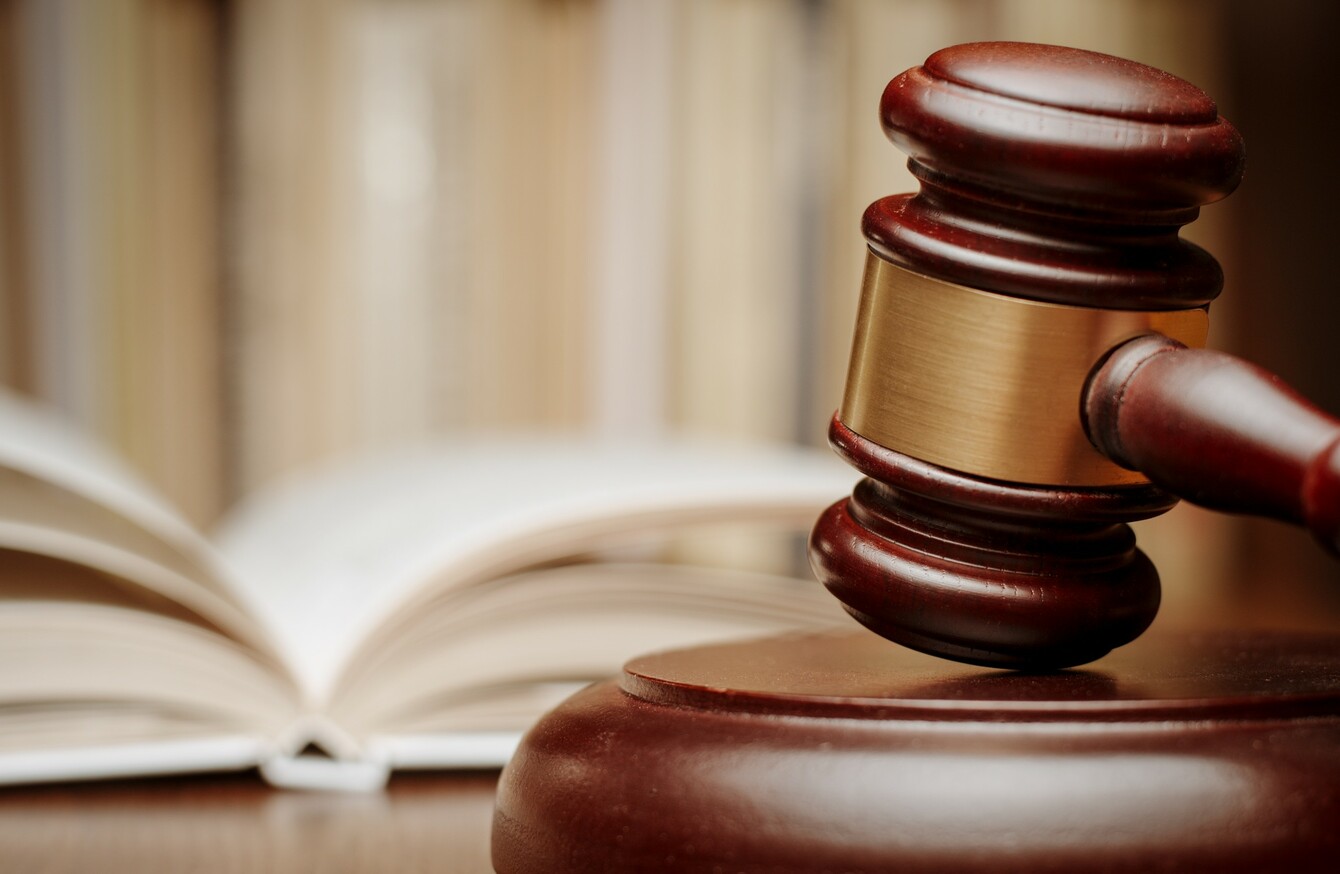 Image: Shutterstock/sergign
Image: Shutterstock/sergign
A FORMER NURSE who knocked his partner unconscious after a row at a Christmas market must complete 150 hours of community service within two years.
James Butler (38) of Springfield, Tallaght, Dublin pleaded guilty at Dublin Circuit Criminal Court to assault causing harm to a woman at her home on 14 December 2014.
Butler put his hands on the woman's neck and began choking her. He then smacked her head against a wardrobe.
At a previous sentence hearing, Judge Catherine Murphy told the court that she would not be jailing Butler because of the absence of any previous convictions and the fact that he took immediate responsibility and made sure she got the best medical treatment.
She said it was "an unfortunate and regrettable incident" for both parties.
The victim, who has a young boy with Butler, began sweating and feeling sick and passed out on the bed. She awoke with their toddler son sitting on her stomach and crying.
Butler told the boy that "mammy and daddy are just playing". He then walked over to her and said she had a cut on the side of her face and took her to an emergency care clinic.
She was transferred to St Vincent's Hospital for a CAT scan. She had a black eye, compression marks on her neck and received four stitches to her cheek.
Fiona Pekaar BL, defending, said the couple had been in a volatile relationship and that months before this assault her client had self reported to a counsellor that he had anger issues.
She said Butler was extremely regretful and ashamed of his actions. She said he acted immediately to get her medical care and told gardaí who arrived at the clinic that he had assaulted her.
Garda Shane McGrath told Darragh Hayes BL, prosecuting, that the day before the assault Butler and his partner and their son had been at a Christmas market in Dun Laoghaire. They had an argument and she walked off and ignored him for the rest of the day.
The row continued the next day and she told him that because of his mood and anger issues she had to move out. He told her he would need money to move out. She reacted to this and slapped him in the face and Butler then grabbed her by the neck and assaulted her.
Ms Pekaar said the couple were constantly fighting. They were now separated and stayed in contact so that he could have access to the child. She said there had never been any applications for protection orders and that Butler had never gone back to her home since the assault.
The woman had to pay €1,155 in medical costs. Judge Murphy ordered that Butler pay the balance of this amount by April.
Counsel said Butler previously had a very successful sporting career as a marathon runner for Ireland. He worked as a nurse for ten years in Columbia University Hospital in New York City before returning to Ireland to work as a medical advisor for a pharmaceutical company.