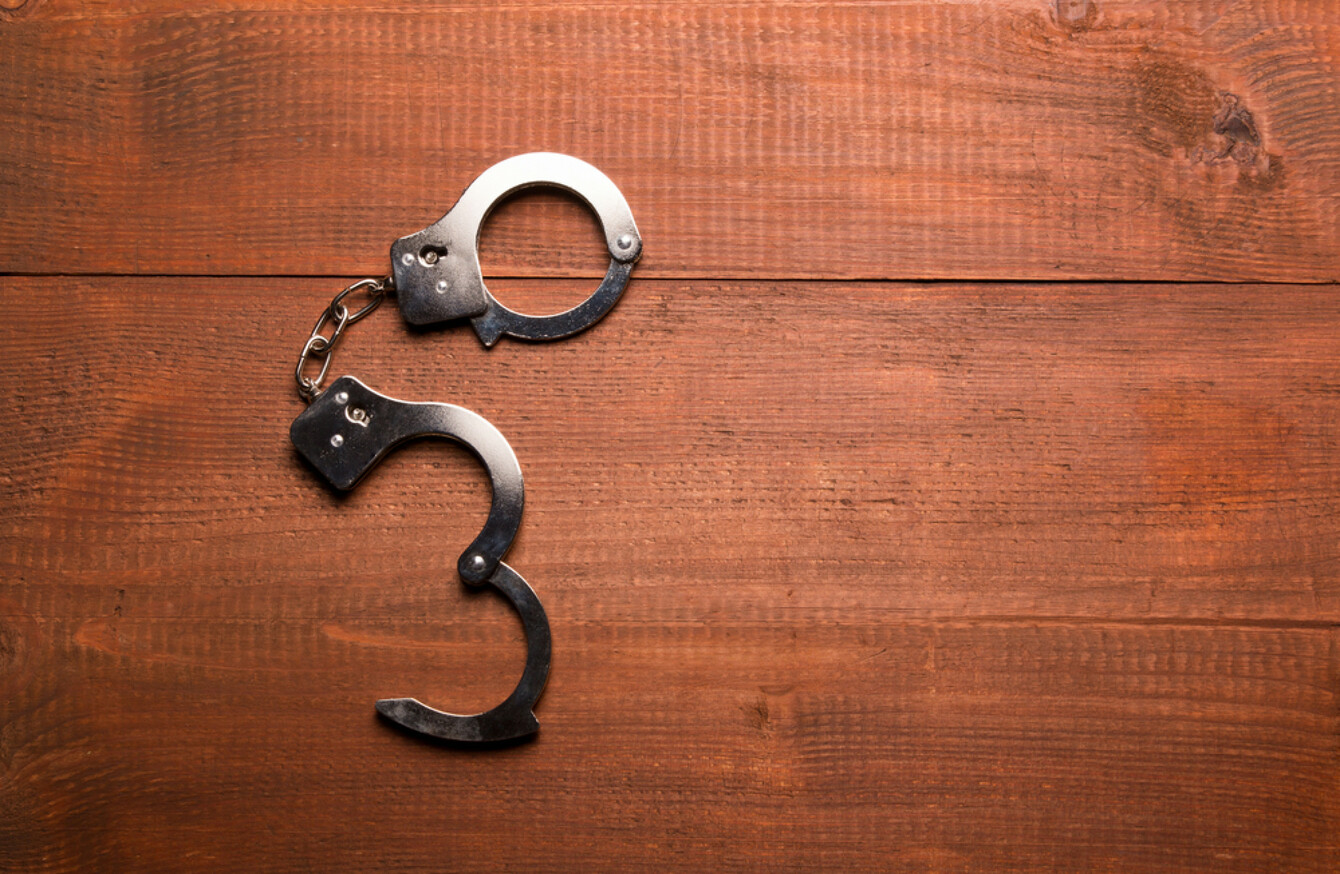 Image: Shutterstock/Milogrodskiy Egor
Image: Shutterstock/Milogrodskiy Egor
A MAN WHO escaped from an open prison and was at large for almost five years, during which time he collected social welfare and fathered a child, faces arrest and a return to prison to complete his sentence.
Mark Finnegan, whose family home is in Jobstown in Tallaght, was convicted in November 2008 of allowing himself be carried in a mechanically propelled vehicle without the consent of the owner.
He was sentenced to 16 months imprisonment on 27 May 2009, the first two months of which were spent in Wheatfield prison at which point he was transferred to Shelton Abbey open prison in Wicklow.
He escaped from Shelton Abbey on 31 October 2009 and remained unlawfully at large until his arrest in November 2014.
The High Court held that the arrest and detention of Finnegan in November 2014 was in breach of constitutional justice and not according to law. Ms Justice Úna Ní Raifeartaigh noted that the delay was on the wrong side of the notional dividing line between acceptable and unacceptable delay.
Lawyers for the State successfully appealed the High Court's judgment yesterday and, as a result, Finnegan faces arrest and a return to prison.
Setting aside the High Court's judgment yesterday, Mr Justice John Hedigan said it was hard to see how issues of fair procedure could arise in the case of returning an escaped prisoner to custody.
There was no process, no inquiry, no trial where fairness might be endangered by the passage of time, no decision-making procedure, no discretion for the gardaí to exercise and no judicial intervention required, he said. The role of the gardaí is to catch such an escapee and hand him over to the prison authorities as quickly as possible, he added.

Walking out
Giving background, Mr Justice Hedigan said that upon simply "walking out" of Shelton Abbey open prison, his absence was immediately notified to gardaí in Arklow.
Mr Justice Hedigan said details of his absconding should have been, but were not, entered onto the garda Pulse system. "The reason is not known but plainly is due to human error. Such errors should not, but in the real world, do actually occur," the judge said.
As a result no nationwide notification to gardaí was made – specifically, gardaí in Tallaght were not put on notice. "Had they been, it is reasonable to assume that a visit" to Finnegan's family home in Jobstown, would have followed quickly but "as it was" they had no reason to do so, the judge said.
Finnegan returned to his family home in Tallaght where he had lived prior to his imprisonment.
In 2011, he moved to a different address in Tallaght with his partner and had a child in 2013. He collected social welfare in Tallaght.
A garda inspector admitted that there was no good explanation for what happened and that Finnegan "took no steps to conceal his whereabouts".
Mr Justice Hedigan said a reason had in fact been given by the authorities for the delay in finding and recommitting Finnegan to prison "albeit not one which does much credit to the same authorities".
He said the simple human error of failing to enter details on the Pulse system reasonably resulted in Finnegan not being pursued.
"Whatever about the failings of the authorities…little credit may be accorded" to Finnegan, the judge said, other than that he has not offended since his escape from custody.
Ignoring
Mr Justice Hedigan said Finnegan's failure to report to the authorities constituted a lengthy period of "simply ignoring" the lawful sentence imposed on him and a "protracted evasion of justice".
There was no evidence the gardaí were aware of Finnegan's presence "at large in the Tallaght area during those years" or of any "capricious or other motivation in leaving him at large until sometime as they might choose to pick him up and re-imprison him".
He said the authorities have an obligation to implement prison sentences and that duty includes returning an escaped prisoner promptly to custody.
It was "equally clear" that any person sentenced to a term of imprisonment has an obligation to serve that sentence.
Mr Justice Hedigan said he found the arrest and imprisonment of Finnegan was made in accordance with law. The appeal was allowed and the High Court judgment was set aside.
Mr Justice George Birmingham and Mr Justice John Edwards said they agreed with Mr Justice Hedigan's decision.
Lawyers for the State undertook not to arrest Finnegan in the event his solicitor, Michael Staines, lodges a Supreme Court appeal.