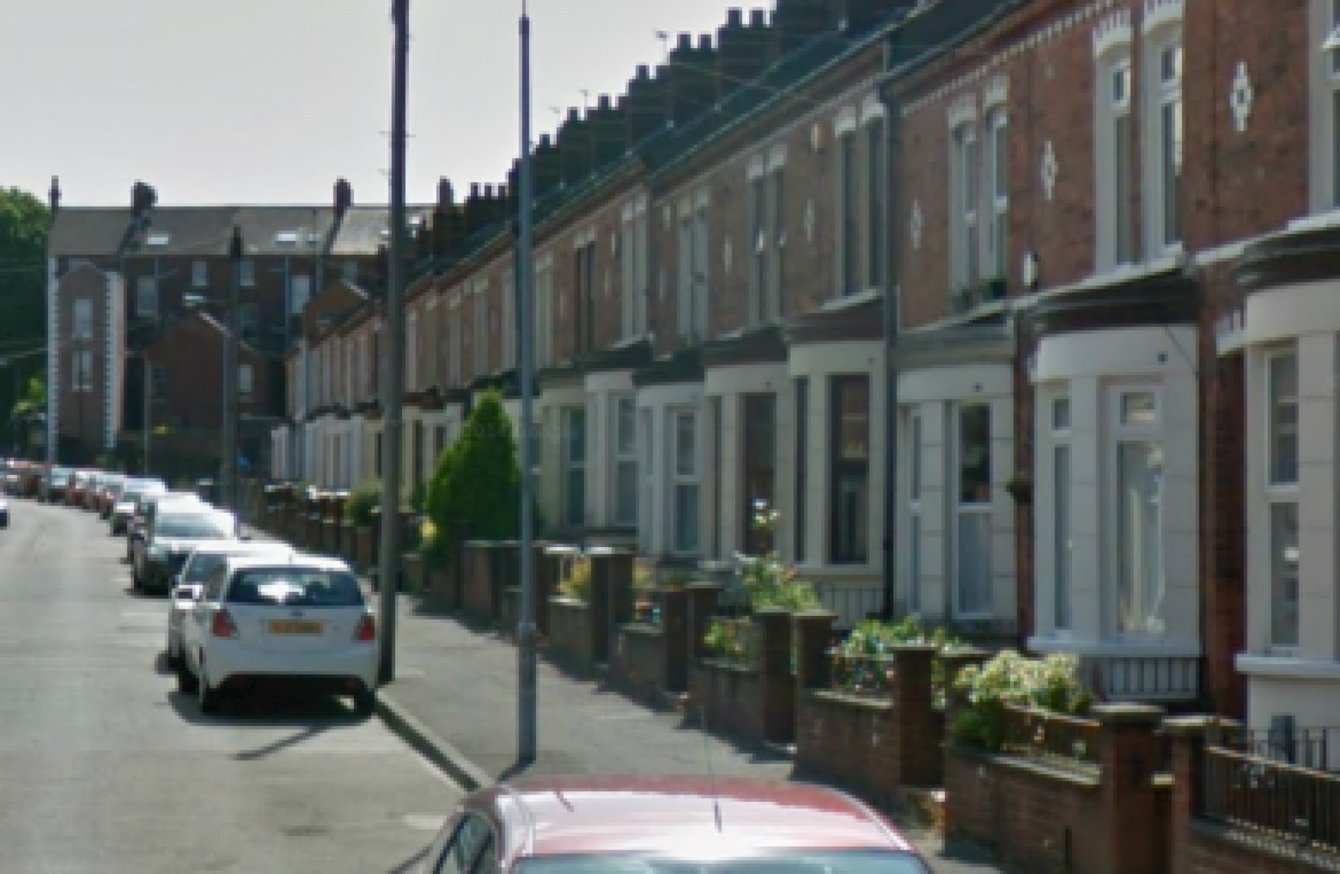 File photo of the road where Neil was found.
Image: Google Maps
File photo of the road where Neil was found.
Image: Google Maps
A MAN WHO admitted stabbing his friend to death has been sentenced to 12 years in prison.
Last April the body of 23-year-old Kyle Neil was found in the boot of a car outside a house on Windsor Road in south Belfast.
His killer 28-year-old Wesley Harry Vance was appearing before Belfast Crown Court.
The court heard how he stabbed Neil around 200 times in a "frenzied and repeated attack".
Following the sentencing, Neil's mother Drea said that the family's life sentence "had just begun".
"Kyle was the life and soul of the party," she said, "he was always smiling and ready to help anyone. He was a loyal friend but above all an amazing daddy to Sophie."
We can try to put our loss and hurt into words but Sophie has yet to face and try to understand that her "Dada" has been taken from her. She has been robbed of his love and he will never see the milestones throughout her life.
In a statement, Detective Chris Wilson of the PSNI said:
This was a brutal act of violence that tragically resulted in the loss of a young man's life. Kyle's family has been robbed of a much loved son, grandson, brother and father and our thoughts are with them today. No family should have to go through this heartbreak.
In their statement, Neil's family went on to say that they were disappointed with the sentencing that had been handed down and that they were exploring the option of an appeal.
According to the BBC, the judge presiding over the case took the fact that the act had not been premeditated into consideration.
Also in court today was Vance's girlfriend at the time, 26-year-old Stephanie Todd.
She received a 12-month conditional discharge for obstructing police (meaning she will be sentenced if she offends again over the course of the coming year), and a three-month driving ban.