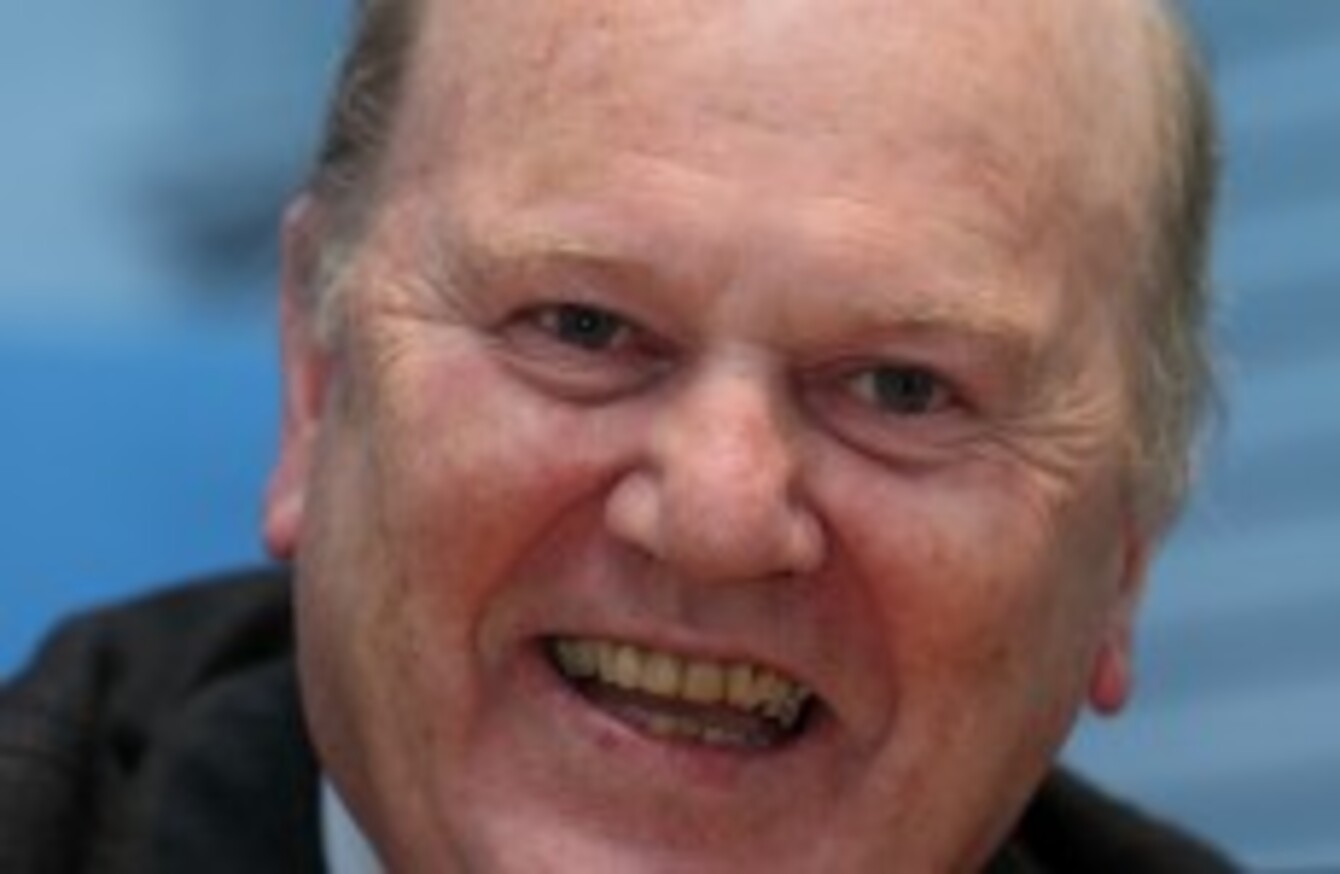 Michael Noonan
Image: Sam Boal/Photocall Ireland
Michael Noonan
Image: Sam Boal/Photocall Ireland
THE RUMOURS STARTED over the weekend and the story goes that a tabloid newspaper was prepared to break the news this morning.
But by releasing a short but detailed statement last night, Michael Noonan got ahead of the story, ensuring he can get on with the important work of the Minister for Finance.
It was classic Noonan. Understated, clear, concise, no panic, no big speech, no extravagant adjectives – just all the information that was needed to confirm what had happened, what was done and what happens next.
Now, if everyone's happy enough, Noonan appears more than willing to get on with the job for as long as the Taoiseach thinks he's up to it. And indications are that Enda Kenny is well disposed to leaving his predecessor as Fine Gael leader in situ when he reshuffles the Cabinet next month.
The handling of the story is in contrast to that of Noonan's predecessor Brian Lenihan. Yesterday's revelation brought back memories of December 2009 when news of the Fianna Fáil TD's cancer diagnosis became public. However, from the outset it was clear that the then-Finance Minister's illness was more serious. And the way in which the news broke was much more distressing for him and his family.
In that case Lenihan's diagnosis of pancreatic cancer in December 2009 involved a drip drip of information over the Christmas and New Year period that culminated in him making a personal statement on the morning of 4 January 2010 – over a week after the story was first broken by TV3′s Ursula Halligan in controversial circumstances on St Stephen's Day.
The obvious concern for Lenihan, as well the controversy over how the story was reported, caused distraction from the serious economic issues facing the country at the time for more than seven days. Once Lenihan had commented, the story went away and his health was rarely, if ever, discussed again before he sadly passed in June 2011.
In Noonan's case the prognosis appears to be better than it was for Lenihan.
The 71-year-old Fine Gael TD for Limerick City received five weeks of radiotherapy to shrink the cancerous tissue earlier this year and the sarcoma was removed last Wednesday before he was discharged from hospital three days later.
"My medical team believe the treatment has gone very well and are upbeat about the prognosis," he said in a statement last night. "There is no damage to my shoulder muscle and my risk of recurrence is low."
In acting quickly and decisively to respond to the speculation with a statement last night – and a press conference due later today – Noonan seized the initiative and will now focus on the significant body of work facing him in the months ahead.
These include finding a new secretary general for his department and the October Budget.