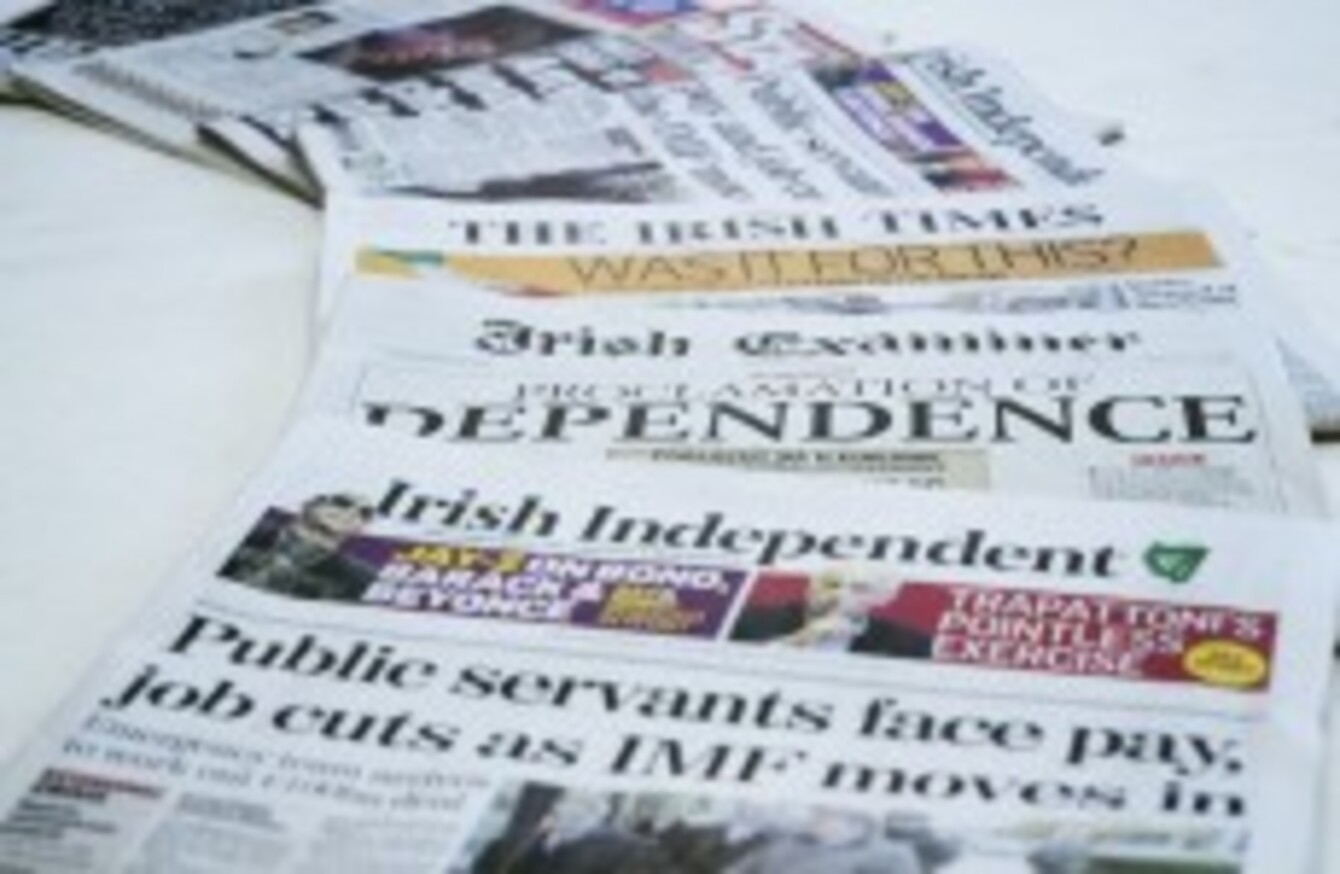 Image: Eleanor Keegan/Photocall Ireland
Image: Eleanor Keegan/Photocall Ireland
MINISTER FOR COMMUNICATIONS Pat Rabbitte has suggested that online news media outlets could be be regulated in a similar way to print and broadcast media.
The Minister said that defamation laws are still struggling to come to terms with the implications of online media.
"In time, there may be a place for the inclusion of established online media organs in a system of non-statutory and independent self-regulation in the digital media, possibly even having afforded recognition in the Defamation Act," Minister Rabbitte told a conference on media diversity in Dublin today.
Minister Rabbitte praised the internet for "democratising" news and devolving power "down to the level of the citizen".
He also told the conference that the government is intending to publish draft legislation on media mergers in the coming months.
Regulate media ownership
The conference also heard from the head of National Union of Journalists in Ireland who spoke in favour of introducing legislation to regulate media ownership in Ireland.
Secretary of the NUJ Seamus Dooley said that while concentration of ownership and powerful individuals is not as acute in Ireland as in other countries, there are still fundamental issues of ownership.
He pointed to the UK as an example where failure to regulate had caused huge problems in the media and said that journalists in both countries had paid "a very high price" for the failure of their Governments to control media ownership".
Social media
Another speaker told the conference that using social media can limit the diversity of information and opinions that people are exposed to.
Karin Wahl-Jorgensen of the Cardiff School of Journalism said that despite a "staggering variety of news and opinion at our fingertips", people increasingly are exposed to algorithms which calculate what they will be interested in or agree with. She told the conference:
Having a wide range of opportunities for participation does not necessarily guarantee a more varied set of voices in the public sphere. Rather, in all likelihood it results in the proliferation of the same voices that would otherwise assert themselves to represent polarised points of view.
Alan Crosbie
Earlier, comments by the chairman of a major Irish media group caused a furore on social media channels when he said that new media had the "capacity to destroy civil society".
Alan Crosbie of Thomas Crosbie Holdings said that newspapers should benefit from the new broadcasting charge as they provide as much of a public service as RTE.
- Additional reporting by Michael Freeman