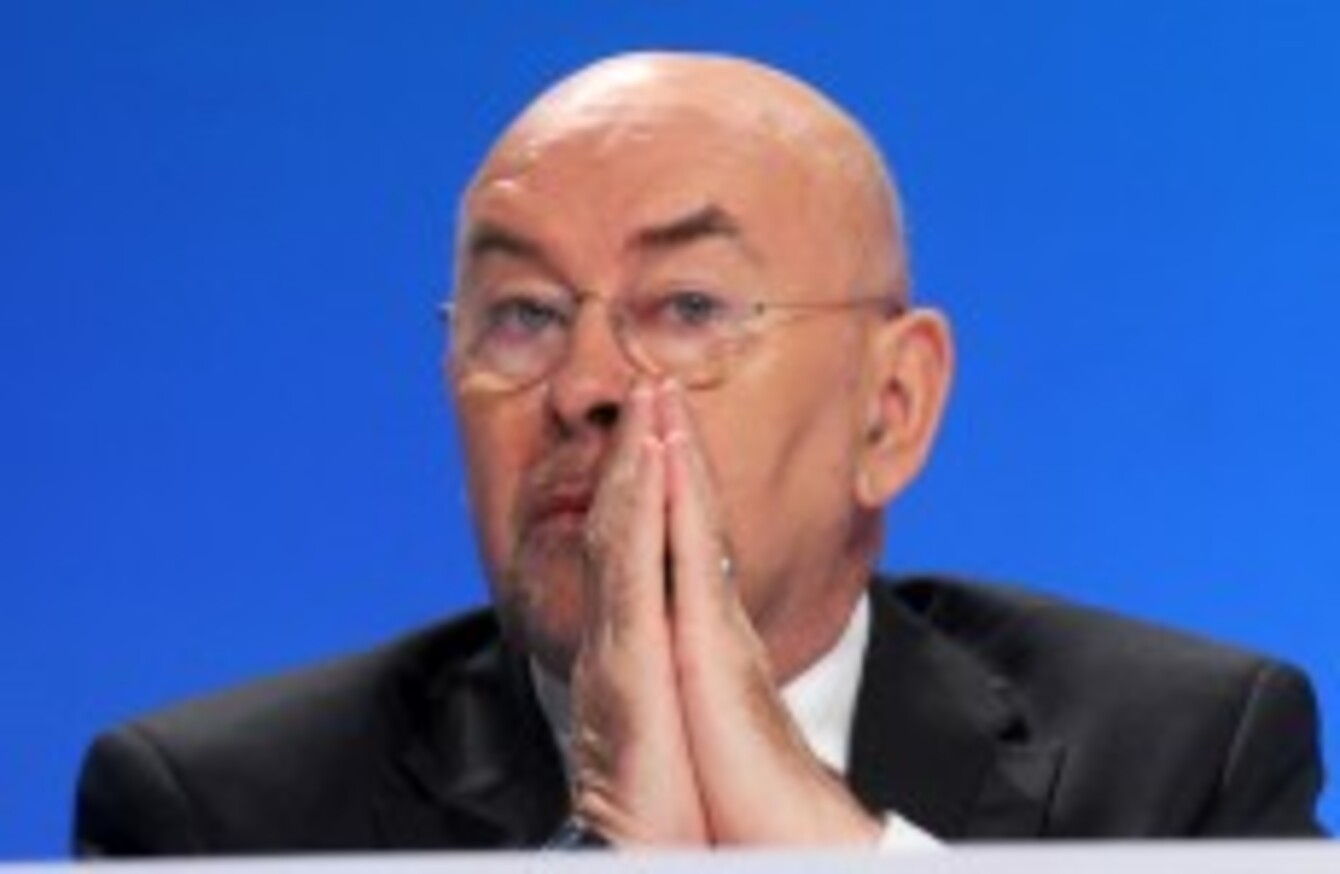 Minister for Education Ruairi Quinn
Image: Laura Hutton/Photocall Ireland
Minister for Education Ruairi Quinn
Image: Laura Hutton/Photocall Ireland
MINISTER FOR EDUCATION Ruairí Quinn plans to bring in new legislation "setting out clear guidelines" f0r enrolment.
Speaking on Drive Time on RTE Radio 1 this evening, he said that "we need to have a clearer look at enrolment" and he wants a basis in law demanding each school has an enrolment policy.
However, he said his department did not want to "micro-manage schools".
Minister Quinn launched a discussion paper on school enrolment last year, Discussion Paper on a Regulatory Framework for School Enrolment, which contains suggestions on how to make the process of enrolling in schools more open, equitable and consistent.
The feedback from this consultation will help inform the new regulatory framework for school enrolment. The Minister plans to bring proposals to Government this year.
The Minister said: "We will have to have some firm and clear guidelines that have behind them the force of law". He added that he was concerned about some schools and proper enrolment policy.
The Minister said that some schools "are not as clear in their enrolment policy as other schools" and admitted the practice of enrolment and enrolment policy across the country "is very uneven".  He said his legislation was to try and bring in some clarity.
While 80 per cent of schools "have no problem admitting anyone", he said that the "remaining 20 per cent have issues around capacity" as the demand exceeds their capacity to provide spaces, and in some cases there are waiting lists.
Minister Quinn said he believed there needs to be a better system of appeal and a better system of mediation than exists with regard to appealing enrolment decisions.
Inspection
It also emerged today that on foot of correspondence from the Ombudsman for Children, the Department of Education and Skills initiated an inspection of the school where a teenage girl was refused enrolment because she was pregnant. The inspection is ongoing.
The first part of the inspection involved an unannounced incidental inspection visit which took place on 22 February 2012. A second inspection visit will be completed during May 2012. It is expected that the report of the inspection will be completed before the end of June 2012.
The report will subsequently be issued to the school and will be available to other relevant stakeholders in due course. In order not to prejudice the outcome of the report, the Department said it will not comment further on the case above.
Meanwhile, Sinn Féin Spokesperson on Children Caoimhghín Ó Caolain TD called on the Minister for Children and Minister for Education to jointly examine the case and urged the school to apologise to the girl.
Deputy Ó Caolain said:
There is a broader issue here of how young parents are treated in Irish society and within the education system. I would urge the school in question to read the Ombudsman for Children's report of this case and apologise for the very real harm they caused this girl. The Ombudsman has found that the school's actions were improperly discriminatory and if the school refuses to rectify its procedures, the Ministers for Children and Education must step in and take action.