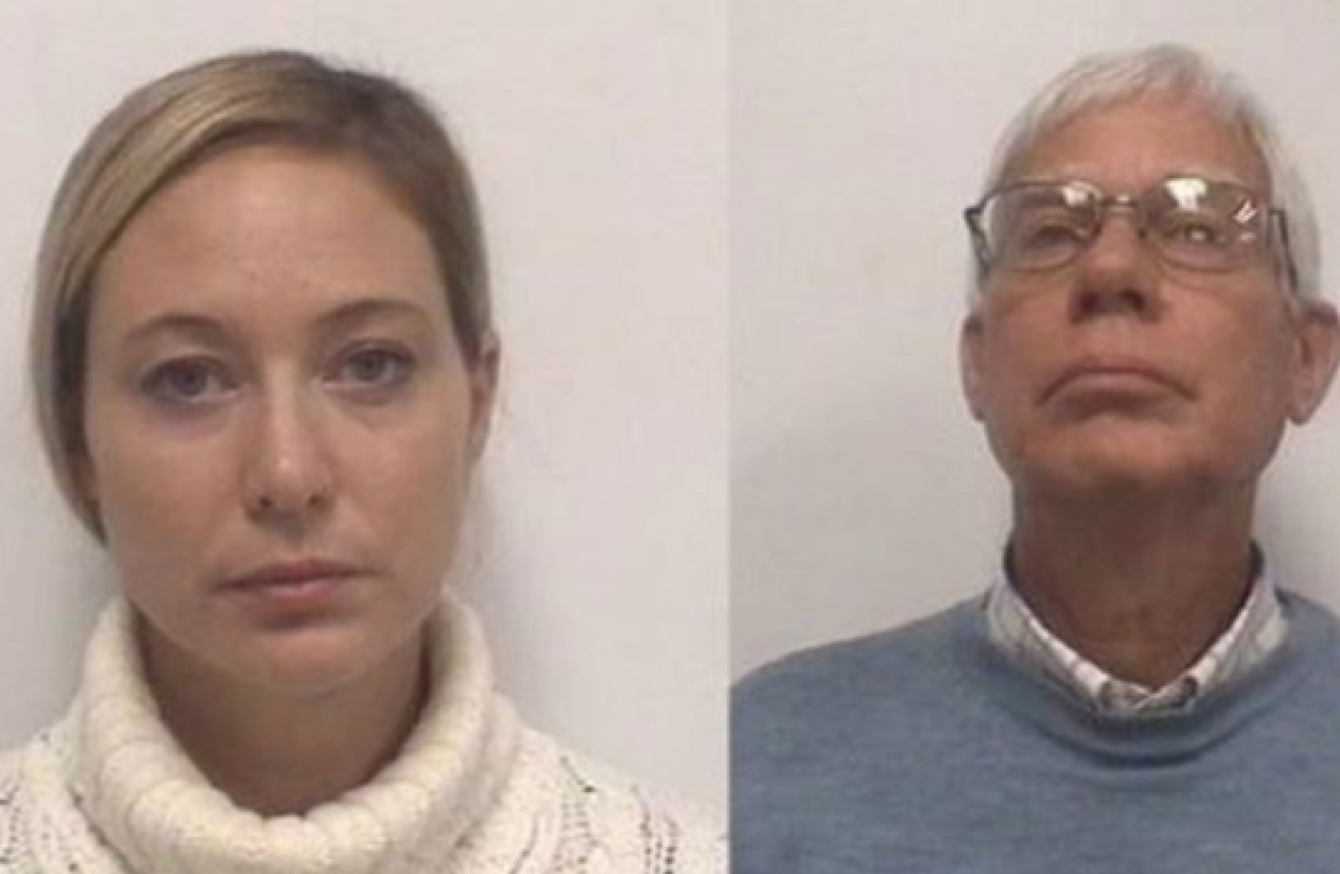 Image: Davidson County Sheriff's Office
Image: Davidson County Sheriff's Office
THE COURT CASE for Molly Martens, accused in the killing of her Irish husband Jason Corbett, continued today in North Carolina.
Her father, Thomas Martens, also faces charges over Jason Corbett's death. Corbett sustained fatal head injuries during an alleged assault in his North Carolina home on 2 August 2015.
Today the court heard that the cases of Molly Martens Corbett, 32, of Panther Creek Court, Winston-Salem, and Thomas M Martens, 65, of Knoxville, Tennessee, are now set to come up for an administrative hearing on 8 February.
They were indicted on 3 January by a Davidson County Grand Jury for the charges of second-degree murder and voluntary manslaughter.
They quickly posted $200,000 (€183,066) in secured bonds on 5 January after making their first appearance in court.
The father, a retired FBI agent, and his daughter are facing the charges in the death of 39-year-old Jason Corbett.
Martens and her father are suspects in the 2 August killing.
Police response
Deputies responded to the Corbetts' residence just after 3am on 2 August.
Deputy CS Dagenhardt wrote in a report that while Deputy D Dillard was en route to an assault at 160 Panther Creek Court, the Davidson County 911 Centre advised the caller had been in an argument with his son-in-law and struck him with a baseball bat.
DCSO patrol deputies arrived at the address and found a man inside the home with head injuries.
According to the autopsy report, Corbett died from blunt trauma from a baseball bat and landscaping stone. The medical examiner stated in the report Martens allegedly struck Corbett in the head numerous times with a bat and a landscape-type rock.
A search warrant stated Thomas and Sharon Martens were visiting from their home in Knoxville, Tennessee. They were staying in the guest bedroom, and Thomas Martens is reported to have been awakened by a disturbance.
According to the application for the search warrant, he went to the master bedroom and intervened with the use of an aluminium baseball bat, striking his son-in-law in the head.
In a 911 recording, Martens claimed that his son-in-law got into a fight with his daughter.
"I intervened and he's in bad shape," he said in the recording. "We need help."
Custody arrangements
Prior to the indictments, there was a custody battle. A Davidson County Superior Court judge upheld the decision on 8 December of a District Court judge who reviewed the order of guardianship of two children to Jason Corbett's sister and his brother-in-law.
Royster has said District Court Judge April Wood was correct in ruling Brian Shipwash, clerk of superior court, was within his jurisdiction to grant guardianship to the Lynches.
Mike Earnest, the uncle of Molly Corbett and the brother-in-law of Thomas Martens, has said the actions of his family members were self-defence. He said they would be entering pleas of not guilty.