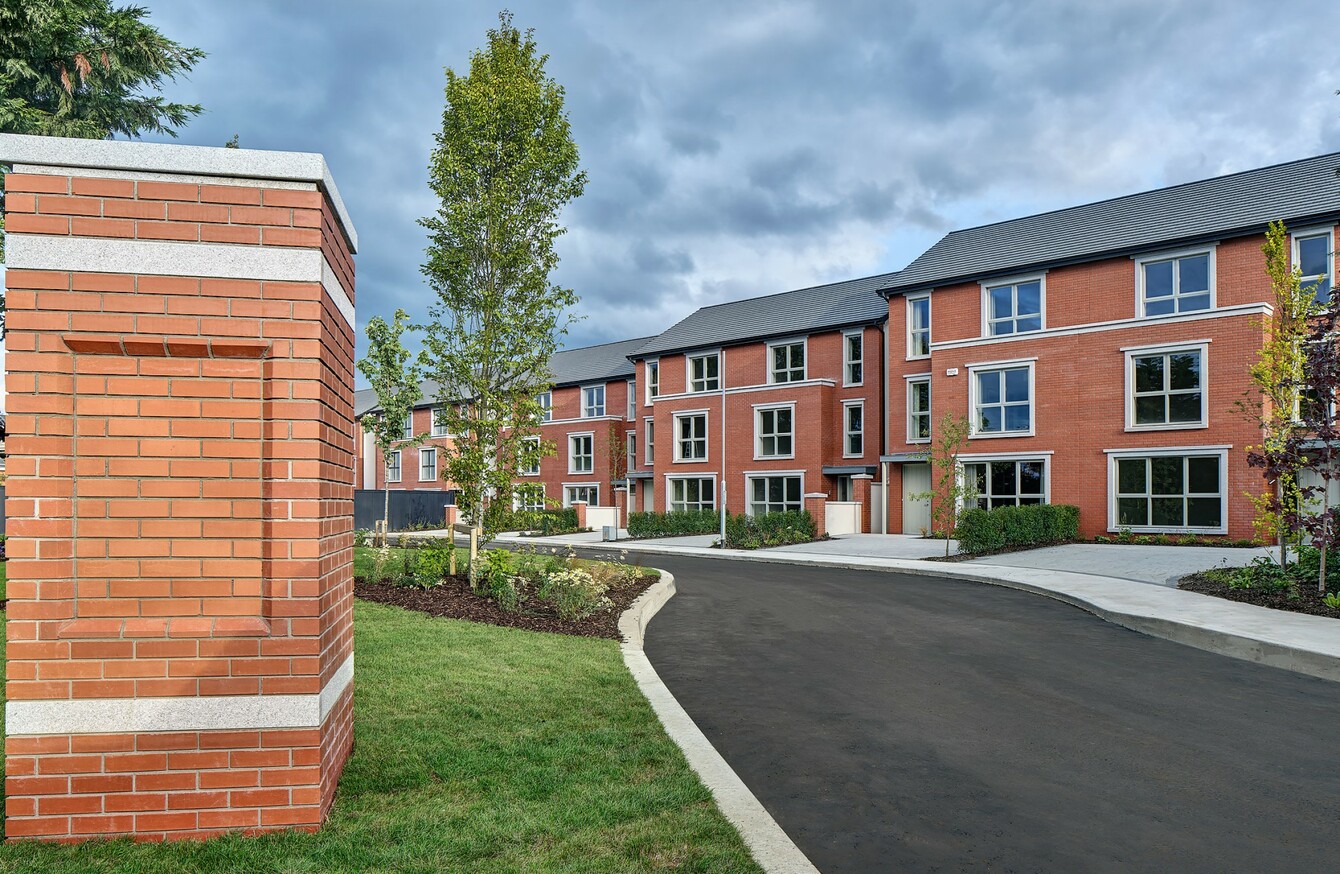 Glenveagh Homes' Proby Place in Blackrock.
Glenveagh Homes' Proby Place in Blackrock.
Caroline Foran of GAFF Interiors is well versed in helping new homeowners make their new property feel like home. Each week in our series, My New Place, she'll be working through some of the biggest decisions you'll tackle on the house hunting and buying journey.
CONGRATULATIONS, YOU'VE JUST come through one of the most stressful journeys a person can do in their lifetime: buying a new home.
You've been through the financial phase, the searching phase, perhaps you have been back and forth on bidding or you've been waiting for your dream new build to become available, and finally, you have the keys to what could well be your forever home. Now you begin the next phase: how to make the house feel like your home.
While there is plenty of time to put your stamp on things, like deciding on wall colours and and picking out your dining chairs, you'll want the house to feel homely from the minute you arrive and there are some essentials you won't want to forget. Here are a few quick tricks to hit the ground running. 
1. Go green with house plants
Your particular style of decor might take a while to come to you and you might want to take your time and get a feel for the space and how you use it before making major decorating decisions. However, house plants won't conflict with any later interior decisions. Not only do house plants go with every style under the sun, they inject literal life into your home, bringing in natural colour and cleaning the air in the process. A few leafy green plants dotted around will quickly give you that lived-in vibe. 
2. Create instant ambiance with candles
You might be bringing some hand-me-downs with you or waiting to invest in the lighting fixtures you've been pining after on Pinterest, but for those first few nights, don't underestimate the power of a few candles. Filling your home with a scent you like will make it feel like your space rather than someone else's. And the atmosphere created by candlelight will compensate for any lack of furniture and accessories. Before you move in, treat yourself to a fancy, three-wick candle that will make you feel comforted and relaxed. (As with any open flames, be sure to keep a close eye on your candles)
3. Bring home the bed linen
You might well be surrounded by cardboard boxes full of your belongings, stepping over them for weeks to come as you slowly put your home together. You may even be using them as seating! But if there's one area where you should focus your attention on day one – without cutting any corners – it's where you sleep. Try to keep clutter to a minimum in the bedroom and come ready with your duvet and pillows. Before you've done anything else, dress your bed with a set of new, good-quality sheets (or your favourite set that you already own). A good night's sleep will energise you, instantly make you feel at home, and ensure you're ready for the decor work ahead.