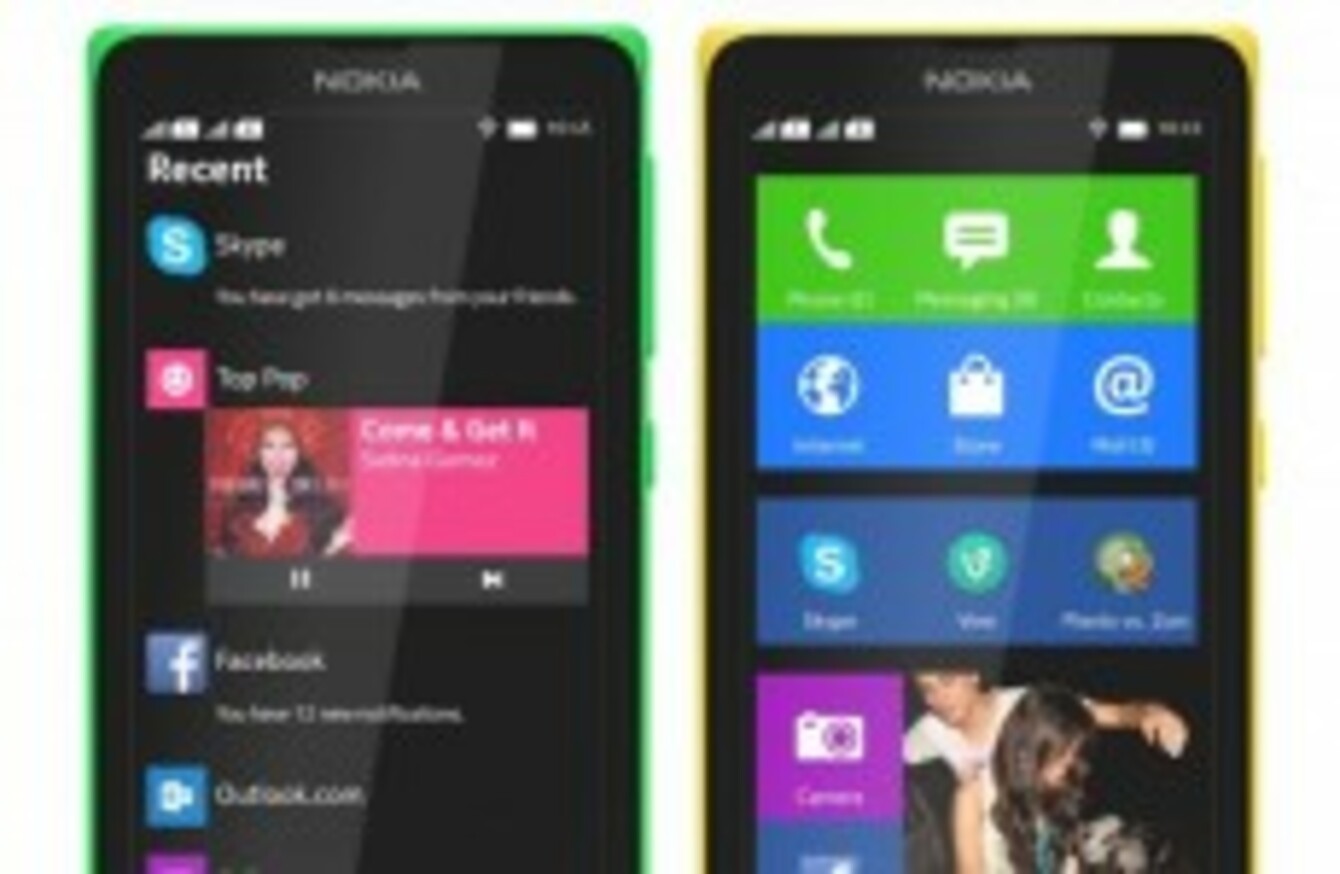 Image: Nokia.com
Image: Nokia.com
NOKIA HAS STEPPED into the Android market after it revealed its Nokia X range.
Rumours that Nokia would be releasing its own Android phone, which was codenamed Normandy, had been circulating for a while, but the Finnish company surprised some by revealing two more Android phones, the X+ and XL.
The Nokia X is a mid-range phone with a 4-inch screen, a 3-megapixel fixed focus camera and a 1GHz duel-core processor. The X+ has similar specs but has more memory and an SD slot while the XL has a 5-inch screen, 5-megapixel camera and a 720p front-facing camera.
Announcing the handsets at the Mobile World Congress in Barcelona, the smartphones run on a version of Android 4.1, also called Nokia X, and can run Android apps, provided they're ported over to the Nokia Store. The company has developed an analyser tool to help reduce the time needed to do this.
While it runs on Android, the focus of Nokia X is on using Microsoft and Nokia products instead of Google's. Instead of using Google Drive or Maps, the smartphones uses OneDrive, Microsoft's own cloud service, Skype and Outlook.com while Nokia's navigation apps such as HERE are also provided.
The Nokia X is priced at €89, designed to appeal to first-time smartphone buyers in developing markets, and will be released immediately. The X+ and XL will be released later in the year and will be priced at €99 and €109 respectively.
(Video: Nokia/YouTube)