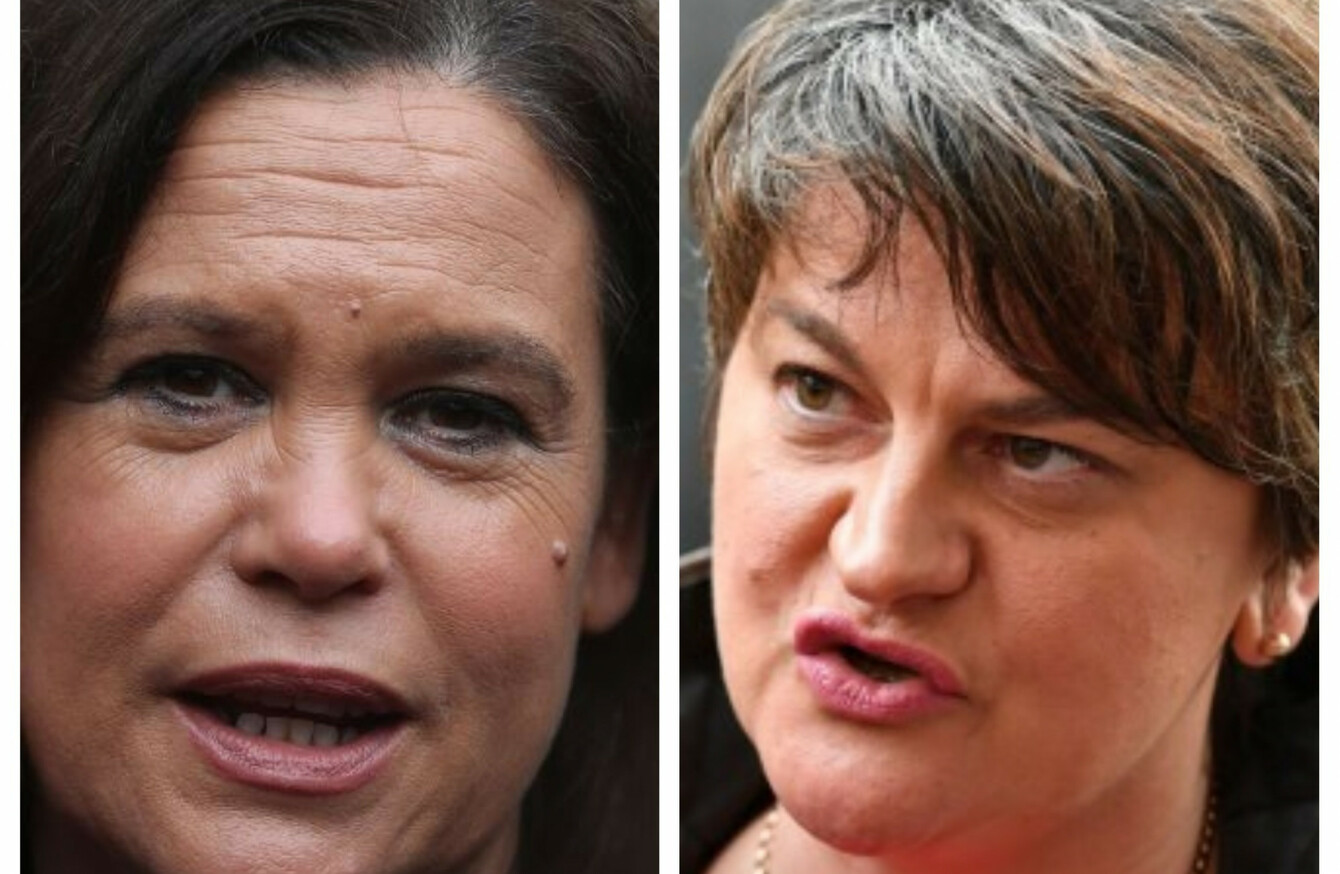 SINN FÉIN DEPUTY leader Mary Lou McDonald has said that her party is frustrated by a lack of progress around forming a new devolved government in Northern Ireland.
It's now one year since the power sharing executive in Northern Ireland collapsed after Sinn Féin walked out on government, citing a number of key issues with their partners the DUP.
In that time, there have been a round of elections in Northern Ireland (and the UK), Northern Ireland deputy first minister Martin McGuinness has died, and there have been many rounds of negotiations trying to restore power, but none have been successful.
One year later and it would appear both sides are no closer to reaching an agreement.
Into the mix, a new Northern Ireland secretary was announced yesterday as part of Theresa May's cabinet reshuffle after former secretary James Brokenshire stepped down citing health reasons.
Speaking today on RTÉ Six One News, Sinn Féin deputy leader Mary Lou McDonald said her party was "disappointed" and "frustrated" that no deal had yet been reached.
"I can assure you nobody is more disappointed or indeed frustrated with the fact that we haven't as of yet struck a deal – that we don't have the institutions back live – than all of us in Sinn Féin," she said.
We are ready for a sustainable deal that delivers power sharing in all of its fullness and sustainable institutions.
However, McDonald placed the blame squarely on the shoulders of the DUP, citing a number of legacy issues – including the Irish Language Act, and last year's "cash for ash" scandal – that needed to be overcome before the two sides could return to power.
DUP
As well as the issues above, the two parties are divided on Brexit.
The DUP staunchly supports Northern Ireland leaving the European Union with the rest of Britain.
Sinn Fein backs remaining in the bloc and has called for a referendum on Irish reunification, warning that the UK's withdrawal from the EU could have a devastating economic impact on Northern Ireland.
Topping it all of, the DUP has a lot of sway in Westminster as the ruling Conservative Party needs the votes of its MPs in order to prop up their government following a disastrous election result last year.
Into this political deadlock steps new Northern Ireland secretary Karen Bradley, who said yesterday on being appointed that forming a new Executive was her "top priority".
"It is now a year since Northern Ireland has had an effective, functioning power-sharing administration, and forming a Northern Ireland Executive, to deliver for the benefit of all, is my top priority," she said.
I believe a devolved government in Belfast is best placed to address these issues and take the key decisions which affect people's day to day lives – whether these relate to the economy, public services or issues of policing and justice.
DUP leader Arlene Foster said that she looked forward to working with Bradley in the months to come.
Bradley will have her work cut out trying to find a way past the year-long impasse.
Power-sharing negotiations were expected to resume this month, but the resignation of Brokenshire due to ill-health could result in further delays.
With reporting from AFP