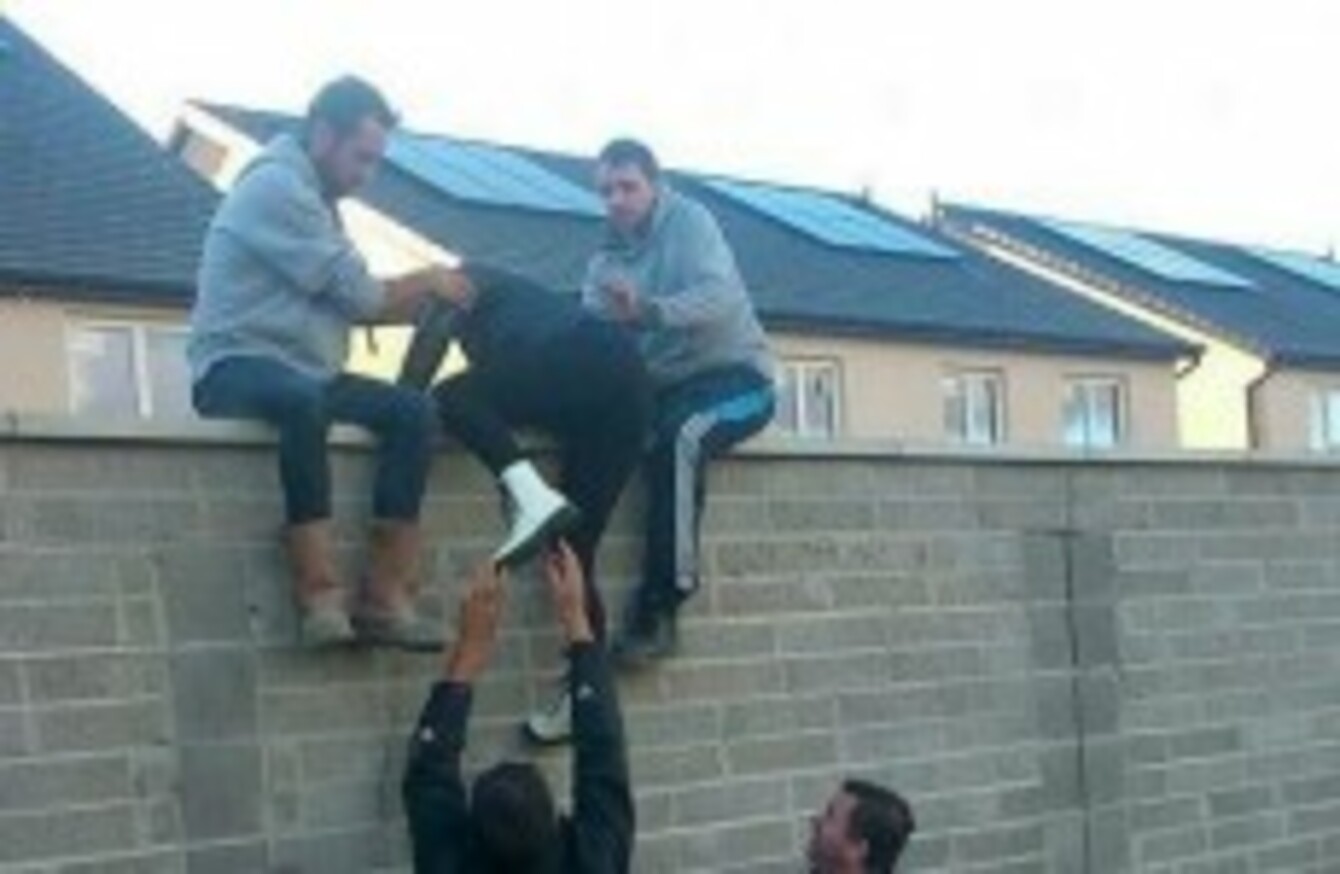 Some of the group at the site in Castleknock.
Image: Ruth Coppinger/Facebook
Some of the group at the site in Castleknock.
Image: Ruth Coppinger/Facebook
Updated at 5.50pm
SOCIALIST PARTY TD Ruth Coppinger and a number of other people have been ordered by the High Court to end the "occupation" of a property at a housing estate under construction in Castleknock, Dublin.
RQB (Diswellstown) Ltd and its receiver David Carson of  Deloitte, were granted an interim injunction today in respect of protesters at the company's 156-house Diswellstown Manor site opposite the Castleknock Hotel and Country Club.
Ms Justice Margaret Heneghan heard that the protesters included Deputy Coppinger and Councillor Matthew Waine, an Anti Austerity Alliance member of Fingal Co Council.
The court ordered the protesters to vacate the site and directed them to not interfere or obstruct Mr Carson, or his agents, from carrying out his duties as receiver to the company.
Mr Carson was appointed receiver by Bank of Ireland in 2009.
Judge Heneghan adjourned the matter generally, with liberty to either side to apply to bring the matter back before the court.
The court heard the protesters had entered a house on the estate as part of a protest aimed at securing the properties for social housing.
The judge granted the injunctions today on an ex-parte basis, meaning it wasn't required for all parties to be present.
Nama properties 
The protesters have claimed Nama is building the homes to sell on the open market while many families are in emergency accommodation.
Nama have stated that while the site owner is a Nama debtor the assets management company does not own the site, which is in receivership and is being developed by the receiver on behalf of the bank.
Speaking to TheJournal.ie earlier, Coppinger said a number of families involved in the protest were homeless and had decided this morning to end their action for a number of reasons.
"These were mainly practical reasons. They all have children. It is very difficult for them to stay there over an extended period of time."
"They feel that they've really brought the issue to attention," Coppinger said.
In a statement, a spokesperson for Nama said a number of units in this development would be delivered for social housing "in line with planning".
"Overall NAMA has so far delivered 1,518 social houses across 150 individual projects with 628 in Dublin, 226 in Cork and 154 in Galway."
The agency aims to meet its target of 2,000 social houses by the end of the year.
A day of similar protest is planned for the near future, Coppinger said – although an exact date has not been announced yet. More information will be given at the Facebook page 'A Day of Action for Homes'.
With reporting from Michael Shiels McNamee.