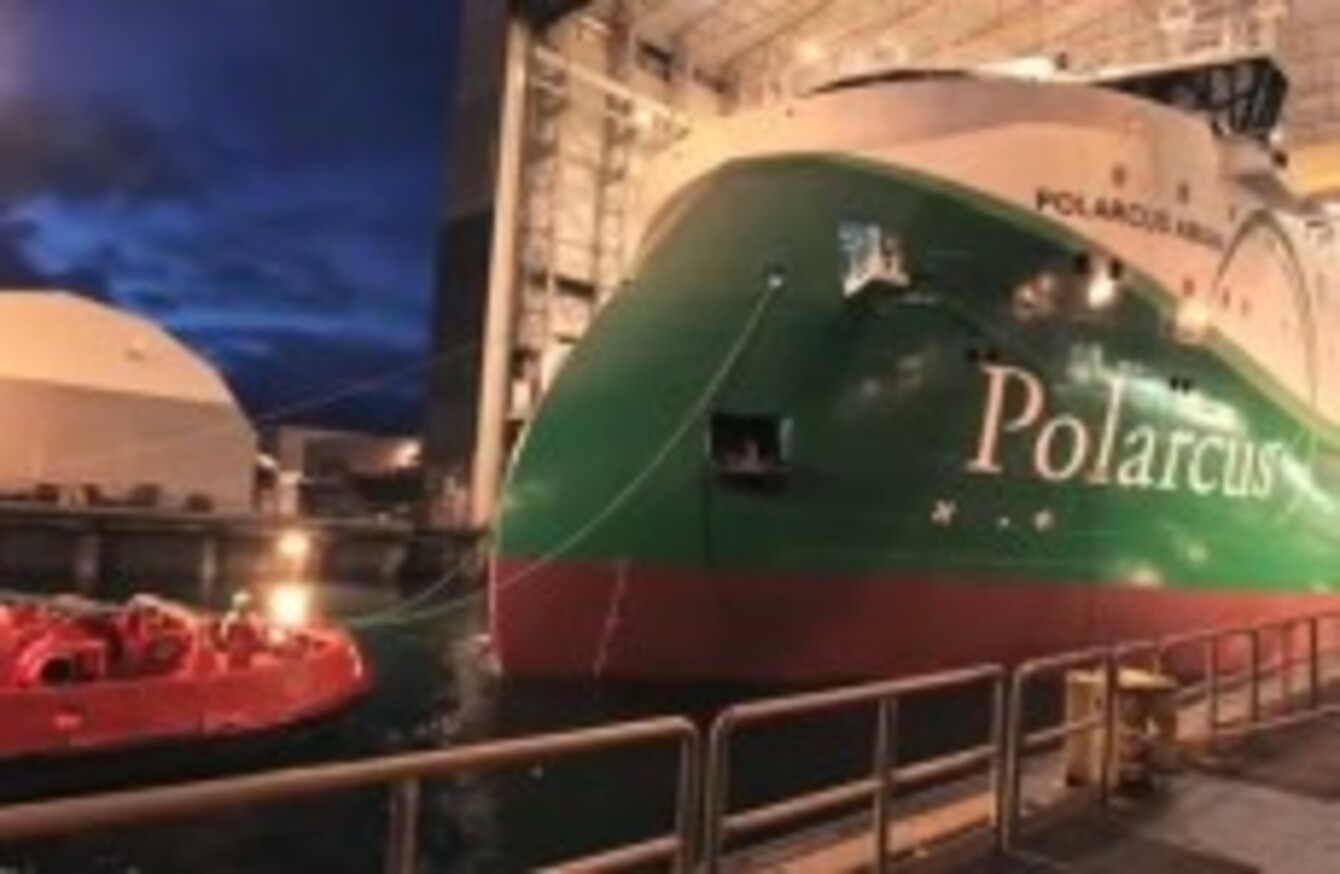 Polarcus Amani Next generation Seismic Vessel.
Image: Polarcus
Polarcus Amani Next generation Seismic Vessel.
Image: Polarcus
THE LARGEST OFFSHORE 3D survey of Ireland is to commence shortly.
The Polarcus Amani vessel was welcomed to the port of Ringaskiddy, County Cork by  the Minister for Communications, Energy and Natural Resources, Pat Riabbitte over the weekend.
The vessel is tasked with producing high resolution images of the sub-surface geology that will attract domestic and international oil companies to look closer at the potential investment opportunities offshore ahead of the 2015 oil and gas exploration licensing round.
Good news
Rabbitte said the extensive 3D seismic survey is "good news for Ireland" in terms of deepening understanding of the hydrocarbon potential of our vast offshore.
"Momentum in exploration interest in our offshore is building. Recent evidence includes the conversion to Frontier Exploration Licences of 11 of the authorisations granted under the 2011 Atlantic Licensing Round and a very busy year in 2013 in terms of new seismic acquisition," said Rabbitte.
He said that 2014 is set to see that momentum continue and the Polarcus survey about to commence will be an important part of this year's activity.
Licences
"The survey will inform exploration being carried out under existing exploration licences and will also cover unlicensed blocks that can be licensed in the 2015 Licensing Round," he said.
Ireland needs this type of investment so that the industry can make decisions on exploration drilling informed by the best technical information.   I wish the survey well and hope that it will help us to realise the true potential of our indigenous oil and gas resources.
Rolf Ronningen, CEO Polarcus said the massive vessel is equipped with the latest seismic technologies and environmental systems to ensure these operations are conducted to the highest safety and environmental standards.
Last week, Rabbitte announced that the State will increase the tax-take for all future commercial oil and gas discoveries in Irish waters.