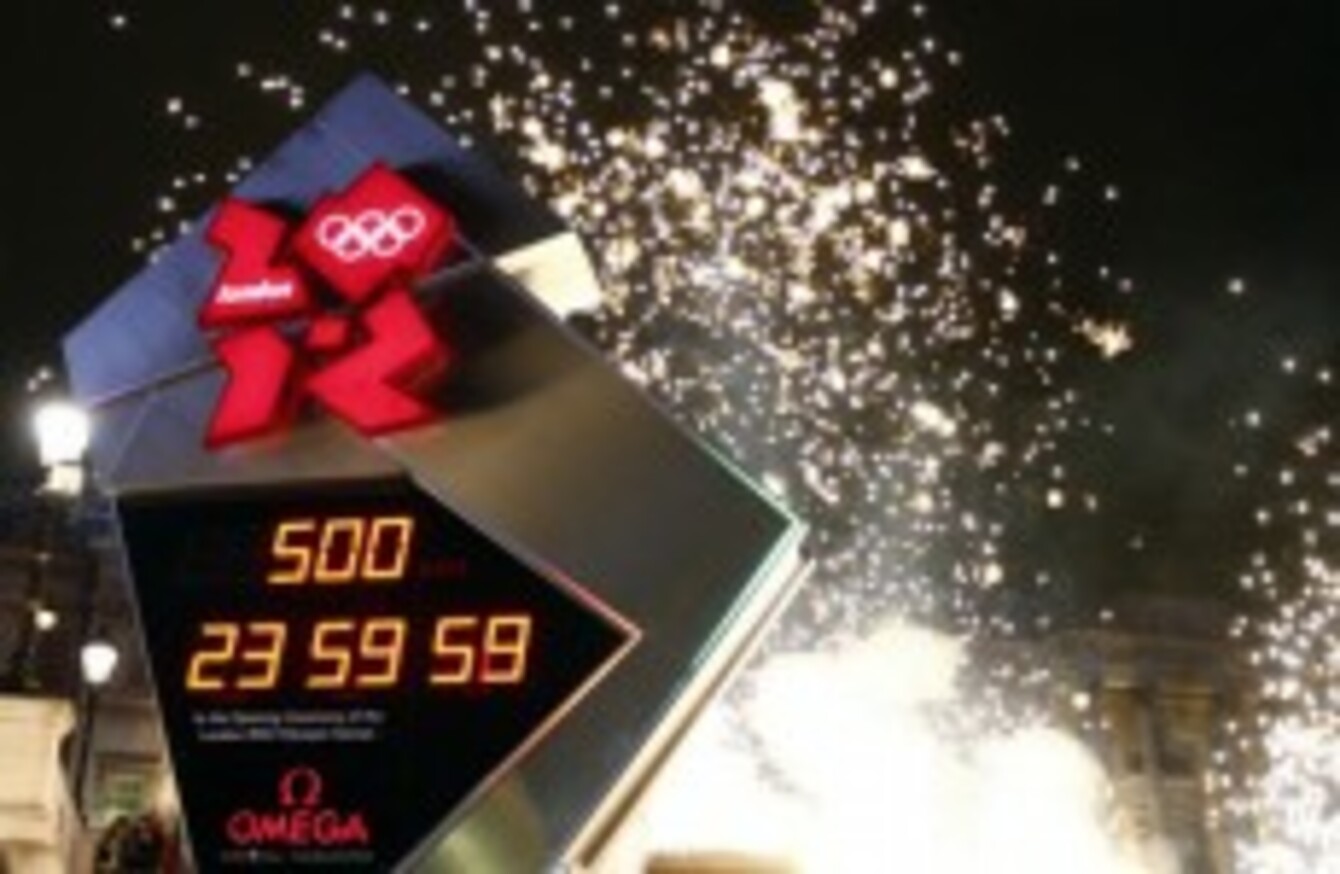 The launch of the Olympic count down clock to mark 500 days to the opening of the London 2012 Olympic Games in Trafalgar Square, London
Image: Sean Dempsey/PA Wire via PA Images
The launch of the Olympic count down clock to mark 500 days to the opening of the London 2012 Olympic Games in Trafalgar Square, London
Image: Sean Dempsey/PA Wire via PA Images
THE GIANT CLOCK counting down the seconds until the London Olympics in 2012 has broken down – just hours after it was first unveiled in Trafalgar Square.
The huge clock is 6.5 metres high, 5 metres long, and weighs around 4 tonnes. It took 10 people two days to assemble and was designed by offical Games timekeepers Omega.
The clock was unveiled last night with 500 days to go, but broke down just hours afterwards, the London Evening Standard reports.
An Olympic organising committee spokeswoman said the breakdown was being investigated.
Meanwhile, in more bad news for Olympics fans in the UK, a technical error means that up to 10 million bank card holders could have to wait two weeks to apply for tickets for the much-sought-after event.
An online booking form rejects any cardholder whose card expires on or before July 31 this year, so customers have been advised to go instead to a branch of Lloyds TSB where they can fill out a paper application form and pay by card, cash or cheque.
The deadline for applications for tickets is April 26 and around 6.6 million tickets went on sale for Olympics events today.