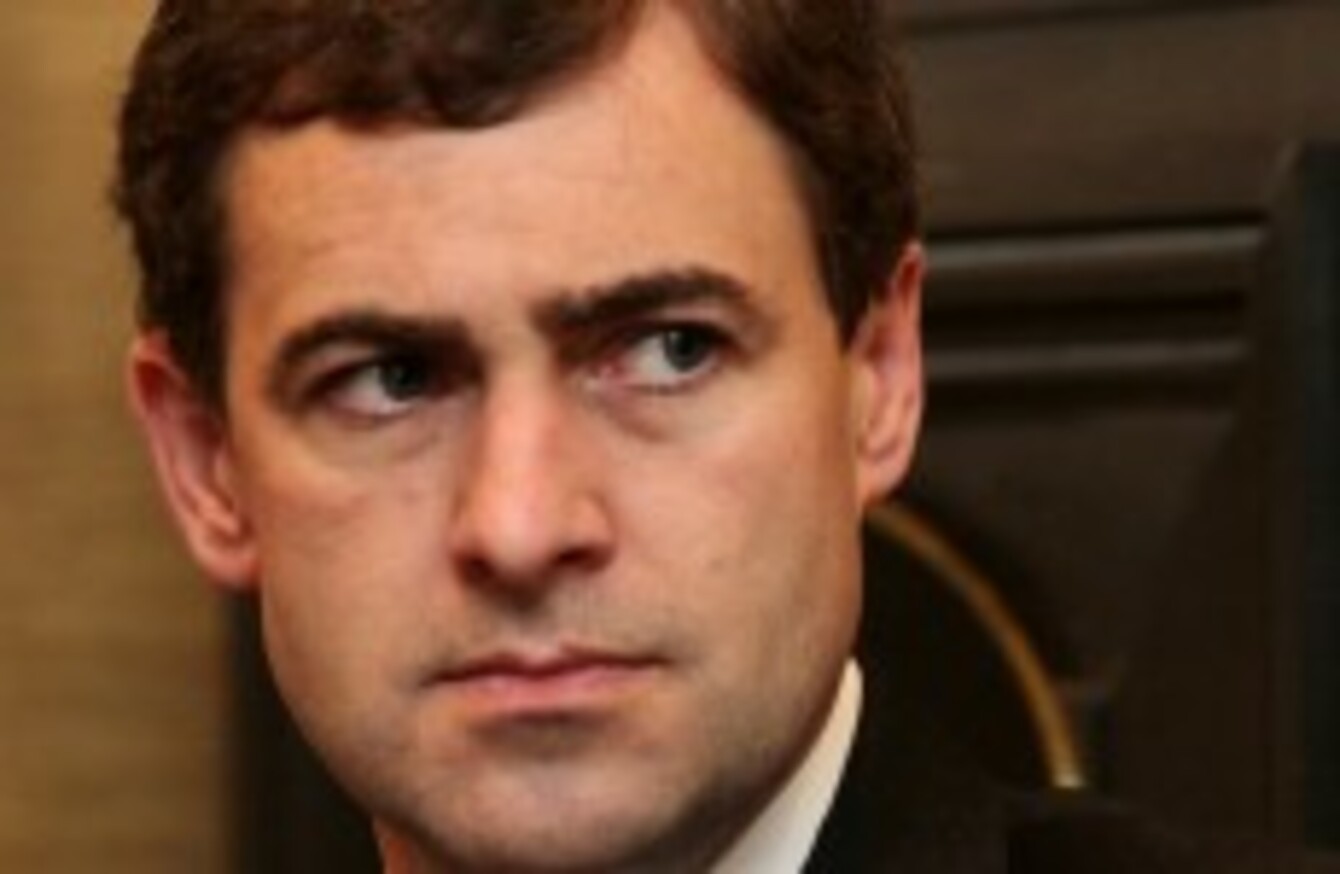 Fianna Fáil senator Mark Daly
Image: Sam Boal/Photocall Ireland
Fianna Fáil senator Mark Daly
Image: Sam Boal/Photocall Ireland
THE SEANAD WILL today debate a motion to annul organ transplant legislation that cannot be annulled.
The European Union (Quality and Safety of Human Organs Intended for Transplantation) Regulations 2012 is to be debated during a special session of the upper house today after a Fianna Fáil senator secured a debate on the law which he says is "flawed" and will cost lives.
Mark Daly has said the legislation – signed into law by a statutory instrument last year – is flawed as it does not provide for a single authority to handle organ donations and transplants. An estimated 650 people are on transplant waiting lists in Ireland.
But Minister of State for Primary Care, Alex White, has said "there is absolutely no reason to annul" the law saying to do so would be "exposing the citizens of our country to unnecessary dangers".
Daly secured the signatures of 20 senators necessary to recall the Seanad but failed in his bid to secure 55 TDs' signatures for the recall the Dáil before last week's deadline.
Prior to the deadline the government forwarded the advice of the attorney general to TDs saying that a recall would be redundant, and annulling the law would be illegal.
'People are going to die'
Despite this, Daly insists that the recall of the Seanad is not a pointless exercise, telling TheJournal.ie yesterday: "I mean having the first piece of organ transplant legislation in the history of the State being debated by one branch of the parliament is important."
He said that the government has been spurred into action by his move to have the upper house recalled, claiming that the Human Tissue Bill has now moved up the list of bills that the government hopes to publish in the new legislative term which begins next month.
The Kerry-based senator said there were very real implications from the government's decision to sign into law the "flawed" organ transplant legislation without debate in the Dáil, Seanad or Health Committee.
"People are going to die because we didn't put in the proper systems, that is the main issue," he said.
Alex White will be representing the government at today's debate which begins at 10am and is set to last for around two hours.
It's understood that the Minister for Health James Reilly is on holiday although the Department of Health declined to confirm this when contacted yesterday.